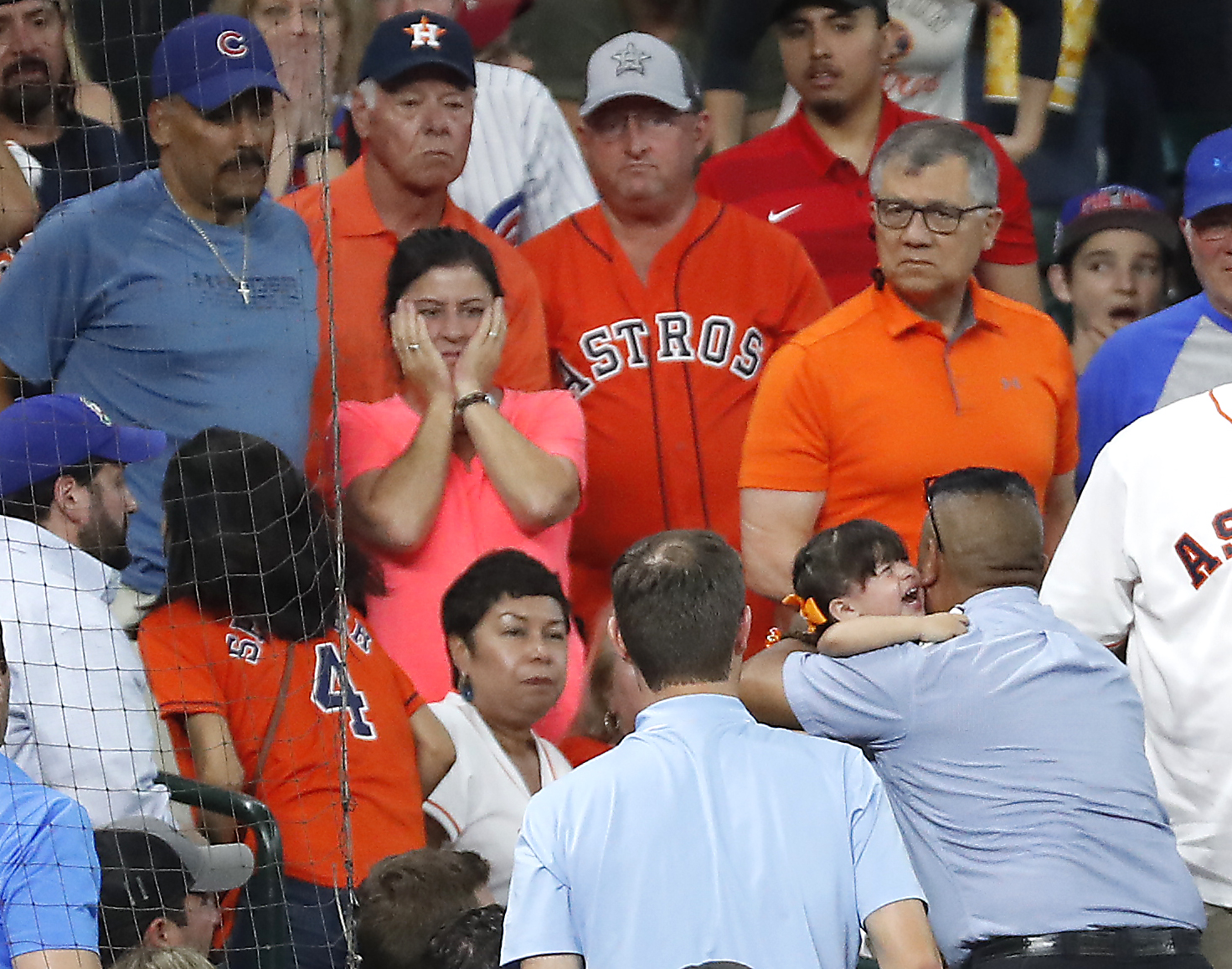 Photo: Brett Coomer, employee photographer

A foul ball hit by the Cub center centered on Albert Almora, Jr. during the fourth inning a small child hit the third baseline at Minute Maid Park on Wednesday night, causing a halt in the game and a beginner scene.
Playback was stopped for a short stop after the event. Almora fell to two knees and had to be comforted by Cub's manager Joe Maddon and another teammate. The entire Astros infield also sank on their knees as a man hurried up the stairs.
"He rips a line drifting down to the third baseline and it comes in and it seems to hit someone hard" said david levasseur "It jumps, comes down and hits the guy to my left ricochet and the next thing You know it's at my feet. I get it and everything we heard screamed. "
LeVasseur, a resident of Houston in the first row of section 111, captured baseball off a ricochet. LeVasseur did not see that the ball hit the child, which he estimated was in a row seven or eight, but hurried up after the incident to check the damage. The baseball had no trace of blood, and according to LeVasseur there was no one near the seat.
"All we heard screamed," said LeVasseur, 26. "We saw this father pick up a child and run up the stairs. He started running."
"I (come) upstairs and see the first aid boys up there, and the father keeps the girl in. She was aware she was conscious, she was fine. I just had to give someone in the family the ball, they of course shook it off. I asked the helper if she was ok and he said he didn't knew. "
Immediate efforts to find the affected child or their family were unsuccessful.
After the fourth inning, Almora went to the security guards who worked on the third baseline to request an update. When he did, he began to cheat and demanded comfort from teammate Jason Heyward when he covered the face with his glove.
Source link