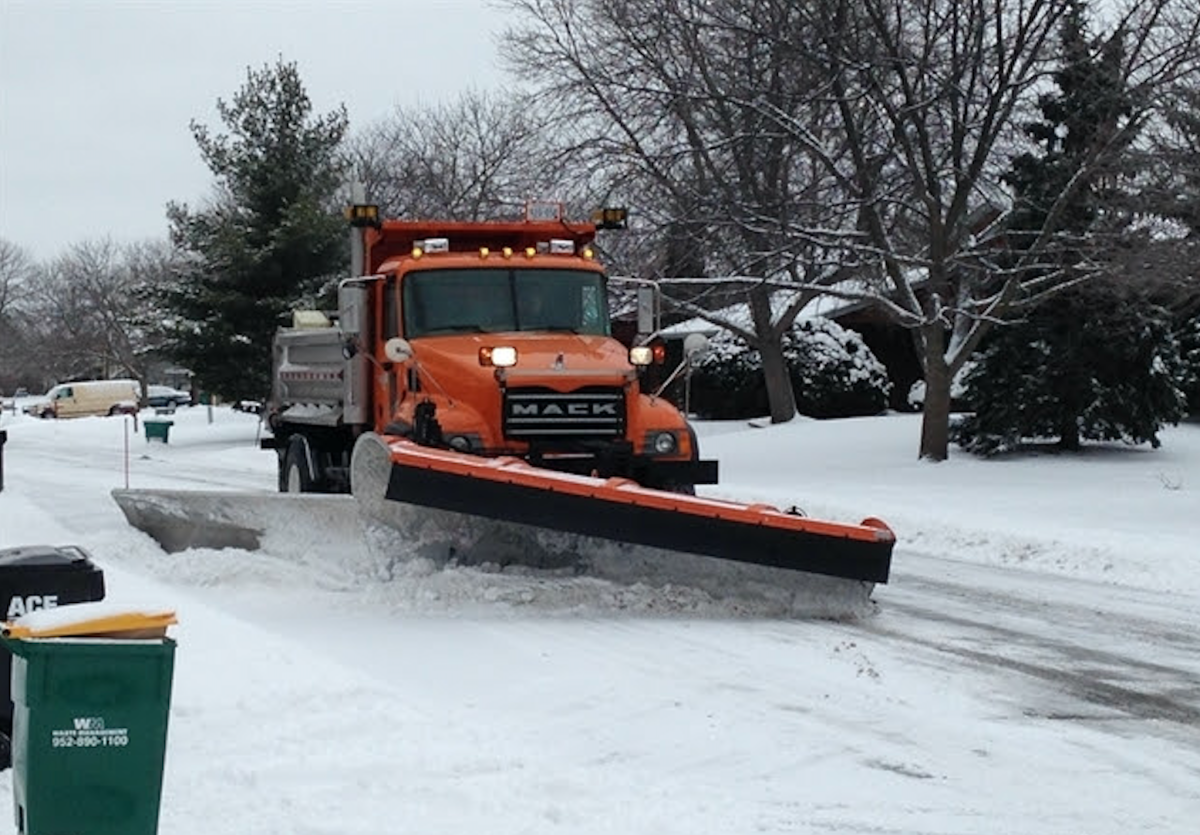 A shift in the storm system hitting Minnesota Sunday brings heavier amounts to an area just west and north of the Twin Cities subway.
The National Weather Service has issued a series of winter warnings for counties, including Stearns, Sherburne, Chippewa, Kandiyohi and Meeker, where the total snowfall on Sunday could exceed 6 inches.
In fact, some parts of the state have already seen a huge dump in a short period of time.
The weather is sponsored by Grand Casino: Good, clean, disinfected fun!
It marks a marked shift since Saturday's forecasts, with parts of southwestern Minnesota rural areas expected to see the largest amounts, and places like St. Cloud was only predicted to get up to 2 inches.
Within the narrow band of snow, there will be places where the snow falls at a speed of between 1-2 inches per hour, which could potentially cause visibility problems on the roads.
As for the twin cities, the NWS says the system has slowed down, pushing the times for the storm back so that the heaviest arrives later in the morning than previously expected.
The NWS forecast discussion suggests that a strengthening jet streak may lead to heavier snow in the metro area, but the overall forecast remains 2-4 inches so far.
NWS notes that the system "continues to confuse and frustrate" forecasters, with BMTN's own Sven Sundgaard noting on Friday that the weekend system was difficult to predict.
Sign up: Subscribe to our BREAKING WEATHER newsletters
Source link