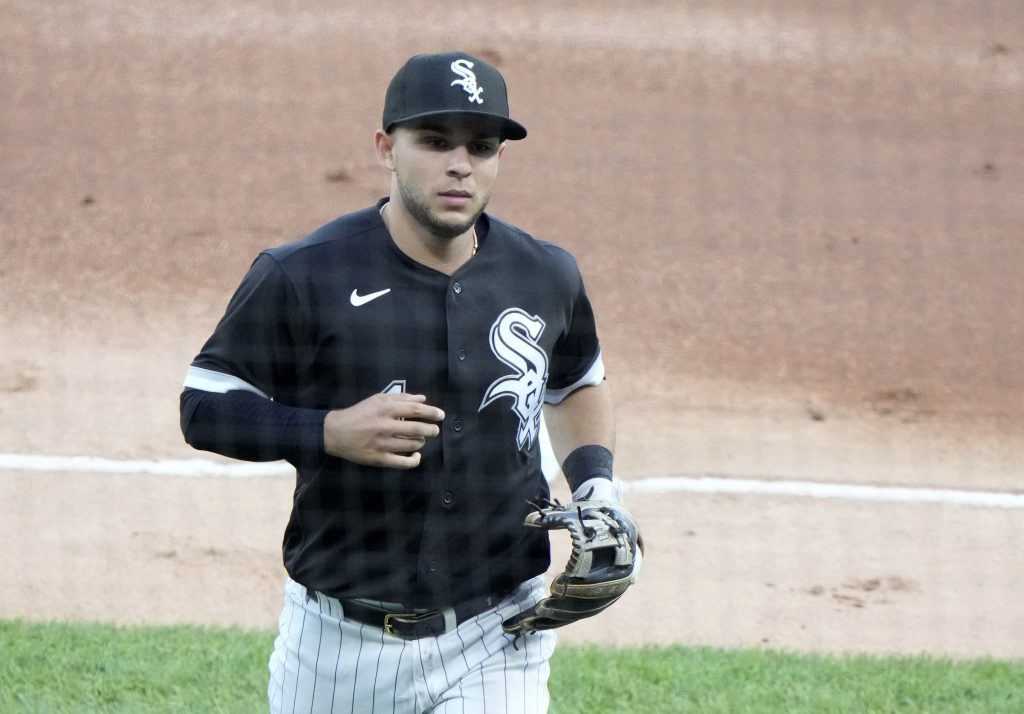 The White Sox announced the second baseman Nick Madrigal goes on 60-day injury list with a proximal tear of his right hamstring. Outfielder Brian Goodwin has been selected for the active and 40-man lists in his place. Season-ending surgery is an option for Madrigal, general manager Rick Hahn tells reporters (including James Fegan of Athletic). Madrigal has a complete tear of one hoarding tendon and a partial tear of another per. Hahn, who says the club will decide on a course of action for his rehabilitation in about a week.
Madrigal left the game last night after being lame while running to first base on a grounder. While, of course, there is still hope that he can avoid surgery and make it back this season, his current placement at 60-day IL shows that even the best case involves a month's absence. He is not eligible to return until the second week of August, and the Sox certainly would not have placed Madrigal directly on the 60-day IL if there was any chance he could recover faster than that.
A former top five draft pick and well-considered (if a little divisive) prospect, Madrigal has embarked on his big league career in a strong way. The youngest infielder made his MLB debut in July last year and he has proven to be a very productive player from that time forward. Madrigal has picked up 324 record appearances over the last two years and combined to hit .31
7 / .358 / .406 (116 wRC +).
Madrigal is quite an outlier in the modern game, which is skewed towards a three real style of play. The 24-year-old hits almost no power and rarely walks, but he is one of the game's prominent contact hitters. His 7.9% knockout rate this season is the second lowest out of 142 qualified hitters (only Kevin Newman strikes out less frequently), while his 91.8% contact rate leads this group. Overall, Madrigal's atypical approach has paid off, as he is hit for a high enough strike value to be a strong offensive player despite a lack of power.
He becomes the third young White Sox regular to require a long IL period. Left field man Eloy Jimenez has not played this season after straining his chest in Spring Training. His initial diagnosis required an absence of four to five months, so it is possible that he will return at some point in August or September. Center field Luis Robert went on IL in early May due to a hip flexion strain. Robert's injury shut him down from all baseball activities for three to four months, so it's still unclear if he will be able to make it back this season.
Despite these injuries, the South Siders find themselves in a good place in the position. Kl. 37-24 leads Chicago AL Central with four games over the Indians. FanGraphs gave the Sox an 83.1% chance of securing the division title into the day. Madrigal's injury numbers to beat these odds down a bit, but their strong list and early lead give them some breathing space.
This figure to reduce the urgency of acquiring another baseman outside the organization, at least if further testing reveals that Madrigal could return at some point late in the year. If the White Sox ends up looking for an external upgrade, Adam Frazier (Pirates), Jonathan Schoop (Tigers) and Josh Harrison (Nationals) are among the other base-compatible players that may be on the market before the July 30 deadline. For now it seems Leury Garcia and Danny mendick is scheduled to staff keystone in Chicago.
Goodwin signed a minor league deal with the Sox last month. The 30-year-old has a usable .250 / .317 / .455 slash in parts of five MLB seasons and is able to play all three outfield positions. Since joining the organization, Goodwin has put up a .244 / .316 / .395 mark in 95 appearances with Triple-A Charlotte.