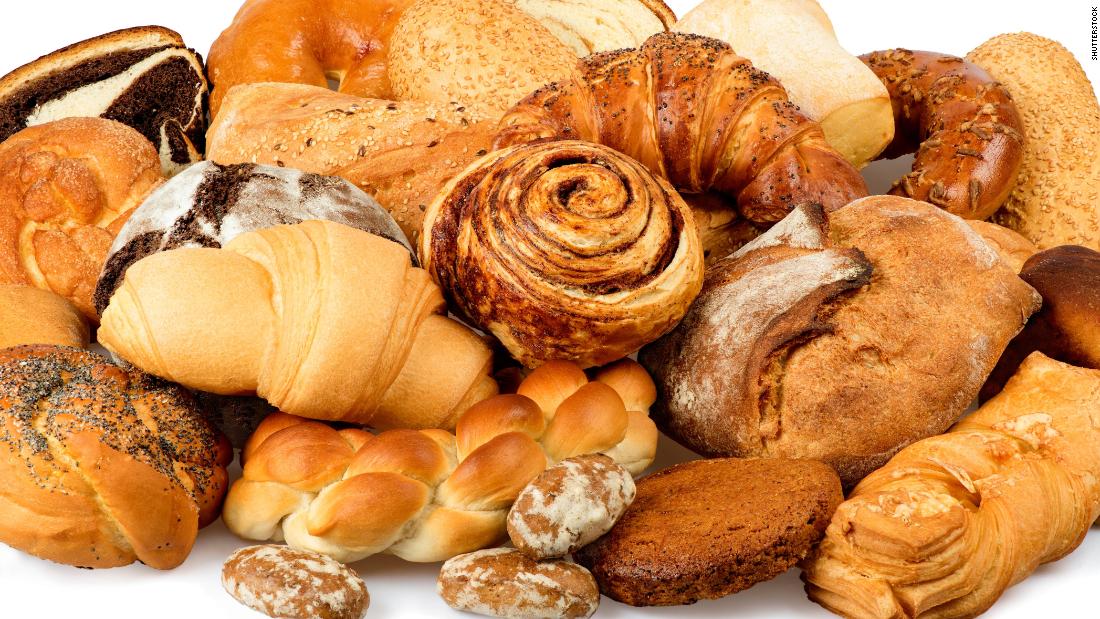 "In many countries, poor diet now causes more than tobacco smoking and high blood pressure," said Ashkan Afshin, an assistant professor at the Institute of Health Metrics and Evaluation at the University of Washington.
"While traditionally the whole conversation about healthy eating has been focused on lowering the intake of unhealthy food, in this study we have shown that at a low level, a low intake of healthy foods is the most important factor instead of the high Intake of Unhealthy Foods. "
One in five global deaths – that is, about 11 million people – arose in 2017 due to excessive sodium and lack of whole grains, fruits and nuts and seeds, the study found rather than from diet habits. with trans fats, sugar-sweet beverages and high levels of red and processed meat.
The large study size means that these findings are relevant to everyone, no matter where they live, says Andrew Reynolds, a postdoctoral researcher at the University of Otago in New Zealand who was not involved in the study.
"The results of the paper will inform political decisions that convey what is available in Western countries, how it is marketed and potentially what it costs in the years to come," Reynolds says.
1
5 Risk Factors

In the analysis, funded by the Bill & Melinda Gates Foundation, Afshin and his colleagues looked at 15 dietary factors and their impact on death and disability. High levels of unhealthy red and processed meat, sugary drinks, trans fats and salt – all known to be health risks – were compared to the effects of a diet low in many healthy foods. The healthy stuff contained fruits, vegetables, whole grains, milk, calcium, nuts and seeds, fibers, legumes or beans, omega-3 fatty acids from seafood, and polyunsaturated fats, the good fats found in salmon, vegetable oils and some nuts and seeds.

Except for salt, which was an important risk factor in most countries, the study found red and processed meat, trans fat and sugary beverages at the bottom of the risk map for most countries.

In fact, more than half of all global diet-related deaths in 2017 were due to only three risk factors: eating too much salt, not enough whole grains and not enough fruit. These risks were true regardless of the socio-economic level of most nations, Afshin said.

The new study is part of the annual global disease report prepared by a consortium of thousands of researchers who track premature death and disability from more than 350 diseases and injuries in 195 countries.

In January, the consortium released its "healthy planet diet" which said cutting red meat and sugar consumption in half and high intake of fruit, vegetables and nuts could prevent up to 11.6 million premature deaths without damage the planet.

Afshin outlined the current study but few of the details were in last year's Global Burden of Disease report, making this year's "the most comprehensive analysis of the health effects of diet ever completed", despite some methodological gaps and gaps in data from underdeveloped countries.

"It is a good requirement," Said reynolds "Investigations are published every year, how we eat, but the amount of data taken into account and the global representativeness makes this study worthy. He added that the risk certificates give public politicians "invaluable information on which dietary intentions to target first."
Diet-related deaths by country
Ten million diet-related deaths in 2017 were from cardiovascular disease; Cancer was responsible for 913,000 deaths, and Type 2 diabetes accounted for 339,000 deaths. In addition, 66% of disabilities in 2017 are due to a number of chronic diseases these three factors.