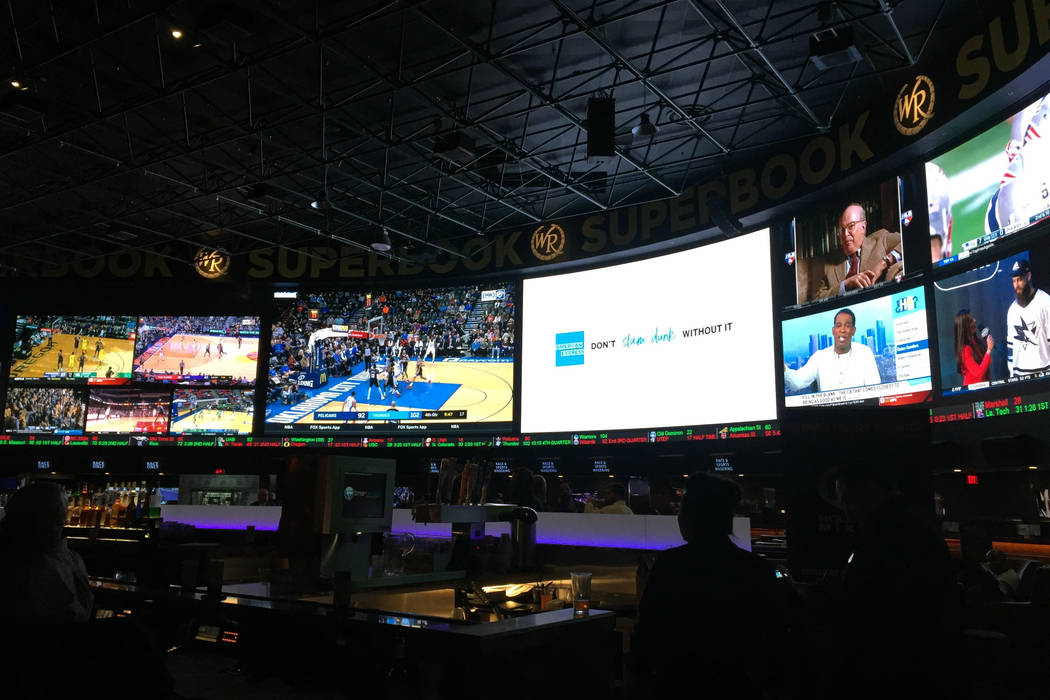 In an annual Las Vegas tradition that is akin to Christmas morning for sharp bettors, the Westgate sportsbook posted their Super Bowl prop bets at 7 p.m. Thursday.
The Westgate's ever-popular proposition wagers feature 442 two-way props and more than 1,000 betting options on the Patriots Rams game Feb. 3 in Atlanta.
A steady stream of mostly sharp bettors waited in line to place up to two $ 2,000 wagers before going to the back of the line to do it again.
news report. Check back for more details
Contact reporter Todd Dewey at tdewey@reviewjournal.com. Follow @ tdewey33 on Twitter.