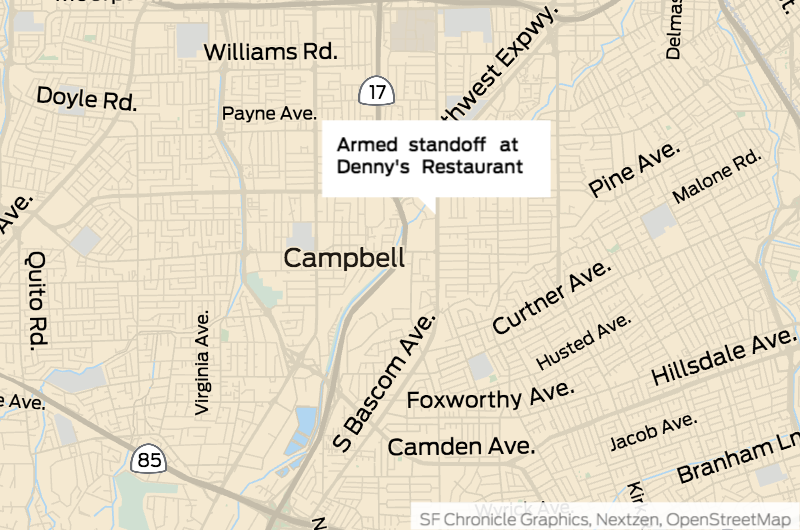 A crisis negotiating team has responded to a Denny in Campbell this morning to speak down a man inside who is believed to be armed, police said.
That person is supposed to be the only person inside the restaurant, located at Bascom Avenue and Arroyo Seco Drive, and he has been there since at least 10am. 19:45
Police have closed Bascom Avenue on Campbell Avenue and on Dry Creek Road to ensure social security.
Further details were not readily available.
Copyright © 2019 by Bay City News, Inc. Representation, Rebroadcast or other reuse without the express written consent of Bay City News, Inc. is forbidden.
Source link