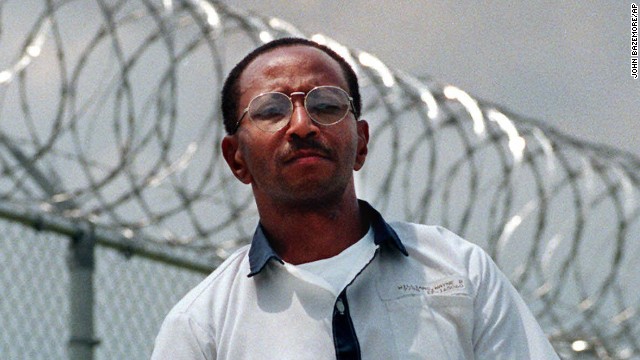 The point is not to assert the convicted murderer Wayne Williams, who was implicated as the primary suspect in the slayings, but to provide closure to the families of victims who have long sought answers to their child orders, Bottoms said.
The mayor was 9 when the murders began and now has four own children. Although there were adult victims – two of their killings, a jury judged Williams on murder and put him away for life – at least two dozen were children aged 7 to 17 years.
Bottoms recently spoke to the Atlanta Police Chief Erika Shields, she said, to see if there was any evidence that could be re-examined, "that can provide some peace – to the extent that peace can be in such a situation ̵
1; to the families of the victims. "
The city, Fulton County and the Georgia Bureau of Investigation will investigate never-before-analyzed evidence and reassess other evidence in the case, although officials did not promise any outcome that would change the 40-year narrative.
"We don't know what we find," says Shields, but the city feels obligated to do everything it can to answer, and will review each box of evidence to see if anything requires one detailed analysis. 19659006] Series Killers Quick Facts "data-src-mini =" // cdn.cnn.com/cnnnext/dam/assets/130712154537-05-serial-killers-small-169.jpg "data-src-xsmall =" / /cdn.cnn.com/cnnnext/dam/assets/130712154537-05-serial-killers-medium-plus-169.jpg "data-src-small =" http://cdn.cnn.com/cnnnext/dam/ assets / 130712154537-05-serial-killers-large-169.jpg "data-src-medium =" // cdn.cnn.com/cnnnext/dam/assets/130712154537-05-serial-killers-exlarge-169.jpg "data-src-large =" // cdn.cnn.com/cnnnext/dam/assets/130712154537-05-serial-killers-super-169.jpg "data-src-full16x9 =" // cdn.cnn.com /cnnnext/dam/assets/130712154537-05-serial-killers-full-169.jpg "data-src-mini1x1 =" // cdn.cnn.com/cnnnext/dam/assets/130712154537-05-serial-killers- small-11.jpg "data-demand-load =" not-loaded "data-eq-pts =" mini: 0, xsmall: 221, small: 308, medium: 461, large: 781 "src =" data: image / gif; base64, R0lGODlhEAAJAJEAAAAAAP /////// wAAACH5BAEAAAIALAAAAAAQAAkAAAIKlI + py + 0Po5yUFQA7 "/>