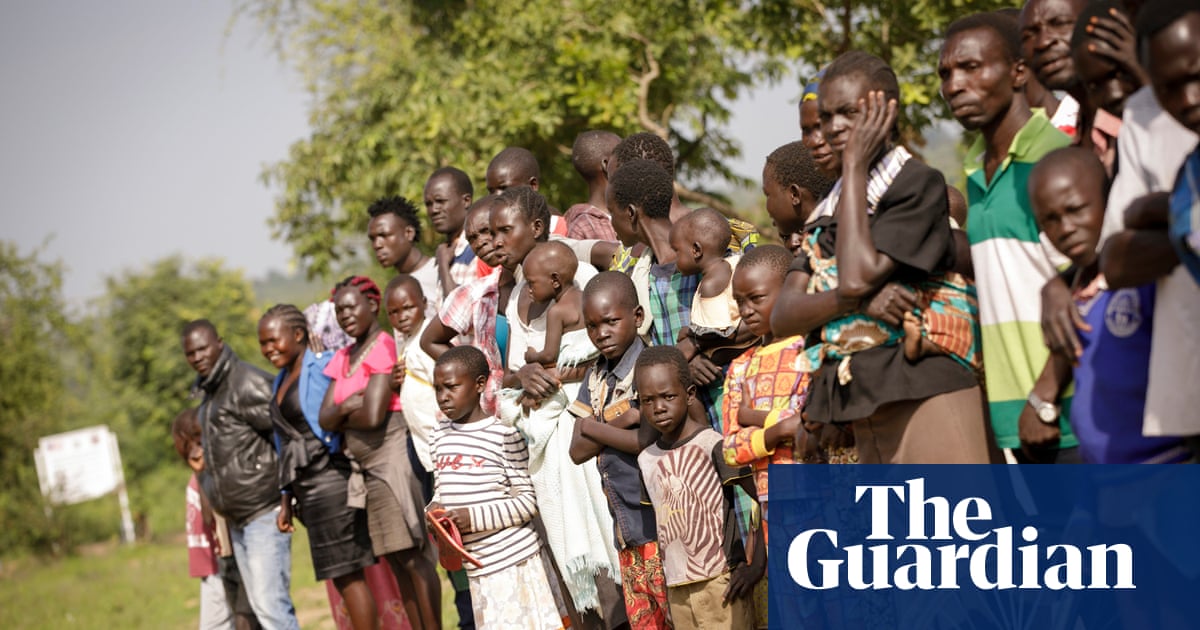 Uganda has sent security troops to its northwestern region, where tensions are rising following deadly attacks on local refugees.
More than 10 South Sudanese refugees were killed, including a teenage girl and a 25-year-old woman and her baby, and 19 others were seriously injured in clashes at a water point in the Madi-Okollo district last week.
Fifteen homes were burned to the ground and a further 26 are confirmed to have been looted and ravaged. The violence erupted in response to an alleged attack on an 1
8-year-old Ugandan cattle herd for which local men accused the refugees.
The United Nations High Commissioner for Refugees (UNHCR) has called on the Ugandan government to search for about 10 refugees who are still missing.
Ugandan People's Defense Forces (UPDF) and police have deployed in the area, said Josephine Angucia, the regional spokeswoman for the West Nile.
"Implementations have been made there to prevent another fight and deadly clashes. "These communities – both refugees and locals – are capable of mobilizing revenge attacks on each other," she said.
"The joint security forces – police and UPDF – continue to search for more possible bodies in the bush."
So far, 28 suspects have been arrested, she said.
Joel Boutroue, the representative of the UNHCR in Uganda, said people were traumatized by the incident and feared further attacks. "The disproportionate violent reaction of the host community to a common dispute signals a threat to the sensitive balance between peaceful coexistence in rural areas where refugees live with their hosts.
"The international community must not take for granted the fragility of the progressive Ugandan model of hosting refugees. "In an environment of increasing scarcity, even the Ugandan government's generous policies have their limits, and tragic events such as last Friday may occur as both host and refugee communities face increased hardship and reduced access to basic services and livelihoods," he said. he. said.
Jean-Christophe Saint-Esteben from the Danish Refugee Council in Uganda said that the conflict was unusual: "We see conflicts in refugee settlements arise between different ethnic groups of refugees and between refugees and the Ugandan host community, but in fact the majority of conflict occurs in households domestic violence, so this tragic event is certainly unusual.
"We have seen an increasing increase in conflicts related to natural resources in northern Uganda, and we know that refugees in the Rhino camp report that they feel less secure in the settlement since the Covid-19 pandemic began."
Dismas Nkunda, CEO of Atrocities Watch Africa, added: "The unfortunate killings could have been avoided if deliberate harmonization of the relationship between refugees and host communities is a priority, as there is always tension when there is a new influx.
"Uganda has been hosting refugees for a long time, and such tension with the locals and refugees has actually been very minimal. Hopefully, bodies and agencies responsible for the safe management of refugee and host relations will kick in to stem further escalation.
• This article was amended on 15 September 2020 because an earlier version erroneously referred to the alleged murder of a cattle herd. This has been corrected to refer to an alleged attack on a cattle herd.
Source link