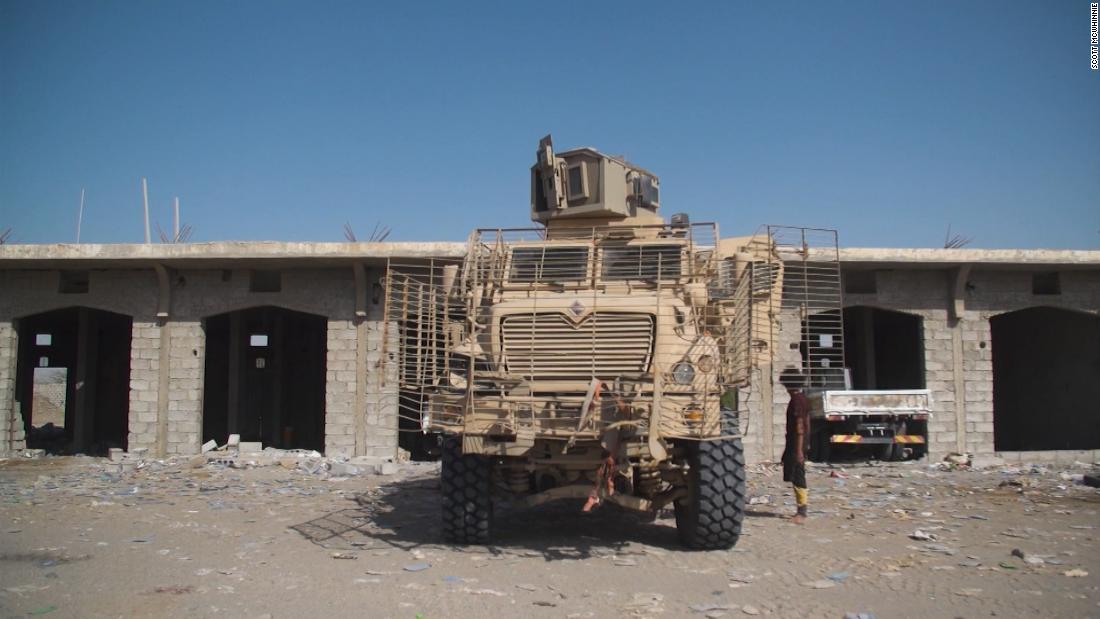 The report, citing open-source evidence, details how the UAE has been described as a "major conduit" for armored vehicles, mortar systems and guns that are sent to groups accused of war crimes.
Amnesty's report comes on the heels of an on-ground CNN investigation published Monday, which revealed that Saudi Arabia and the United Arab Emirates – its main partner in the war – have transferred American-made weapons to all Qaeda-linked fighters , Salafi militias hardline, and other groups, in violation of their agreements with the United States. The US Department of Defense tells CNN that those countries are legally obligated to obtain authorization from the U.S. government prior to transferring the equipment to any third party. That authorization was never obtained.
After CNN presented its findings, a US defense official was found in an ongoing investigation into the issue.
CNN's report also found that US weapons had made their way into the hands of Iranian-backed rebels battling the Saudi coalition, exposing some of America's sensitive military technology to Tehran and potentially ending the lives of US troops in other conflict zones.
"While the USA, the UK, France and other European states have It has been implicated in sending arms to the logistics forces, and Yemen is rapidly becoming a safe haven for UAE-backed militias that are largely unaccountable, "Patrick Wilcken, arms control and human rights researcher at Amnesty International, said in a statement
"Emirati forces receive billions of dollars" worth of arms from Western states and others, only to say phon them off to militias in Yemen that answer to one and are known to be crimes. "
From 2001 to 2017, the US has made over $ 22 billion in arms agreements, but has actually sold and delivered over $ 6 trillion in weapons to the UAE, according to the US Department of Defense.
The US is not alone in selling arms to the UAE. A number of European countries – along with Australia, China and South Africa, among others – have supplied the UAE with over $ 3.5 billion worth of arms since the Yemeni conflict began in March 2015, according to Amnesty, citing data from Stockholm International Peace Research Institute and UN Comtrade.