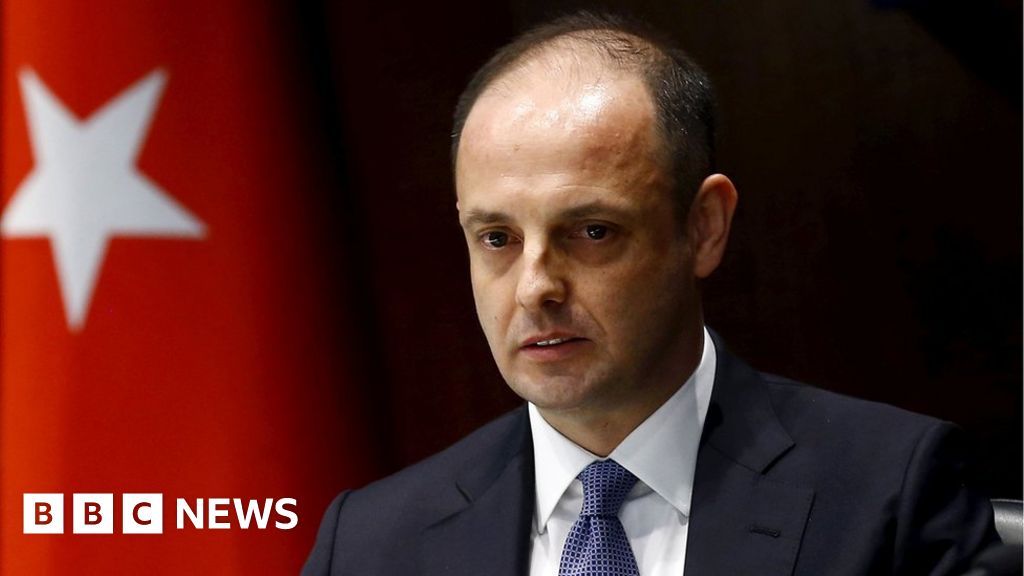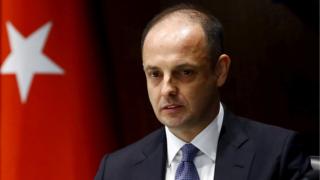 Turkish President Recep Tayyip Erdogan has fired the governor's governor and replaced him with his deputy.
No official justification was given for the delivery of Murat Cetinkaya, who had been in office since April 201
6.
However, it comes with reports of interest rate discrepancies that the government wants to lower in an attempt to to increase economic growth.
The announcement has given rise to renewed concern about the independence of the central bank.
President Recep Tayyip Erdogan has called for interest rates to be lowered and describes them as "mother and father of all evil". He has argued that high interest rates cause inflation and believe that lowering them will improve growth.
But the central bank in September increased its benchmark rate from 17.5% to 24% and said it would help fight inflation and increase the lira.
A "close stance on monetary policy will remain firm until the inflation outlook shows a significant improvement," it said at that time.
Turkey raises interest rates to 24%
Two state sources told Reuters news agency on Saturday that the disagreement over monetary policy had deepened in recent months.
One said that Mr Erdogan and Finance Minister Berat Albayrak had privately demanded the departure of Cetinkaya, but he had refused to quote the central bank's independence.
Mr. Cetinkaya – whose four-year term should end in 2020 – will now be replaced by his deputy, Murat Uysal.
Some raised concerns about the bank's independence after the announcement.
"Removing the governor's governor in this way will make a big blow to his institutional structure, capacity and independence," wrote Ibrahim Turhan, a former Deputy Governor of Twitter.
"Those who removed the governor overnight have lost the right to demand confidence in the country's economy. The central bank is a prison held in the palace," spokesman Faik Oztrak said. His first statement as governor, Mr Uysal, said the bank would continue to act independently and focus on maintaining price stability as its core objective.
Source link