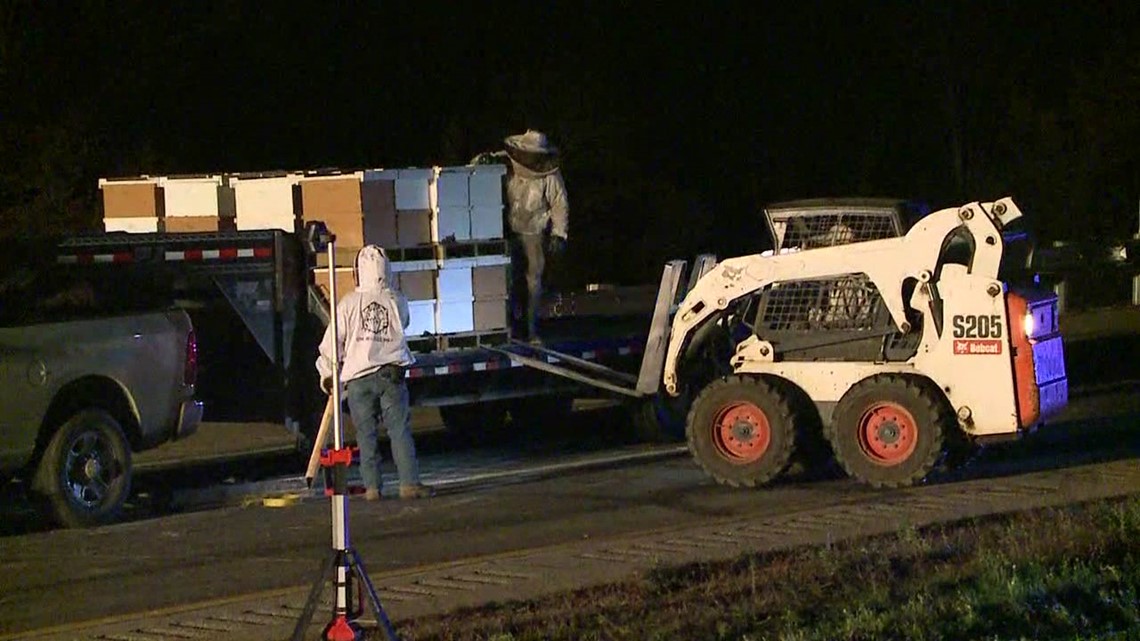 LUZERNE COUNTY, Pa. – Interstate 81 South continues to close near the I-80 split because a truck tipped around 5:45 p.m.
For a period tonight, the bees swarmed around the highway.
Some drivers have been stuck in the mess for hours.
PennDOT says it will likely be midnight or later before the stretch of I-81 south in Lucerne County can be reopened to traffic.
Source link