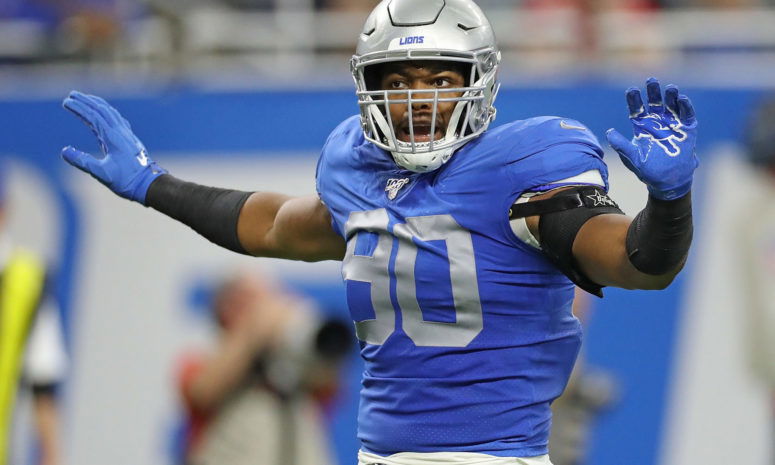 In Week 6 of the 2019 NFL season, the Detroit Lions went to Lambeau Field to take on the NFC North Rivals Green Bay Packers. The visitors started off strong and were 13-0 at the end of the first quarter.
The Packers attempted a comeback and leveled things up with 2 field goals and a touchdown. However, 2 field goals in the 3rd and another 3-point kick led the Lions ahead to a 9-point lead. Unfortunately, things went downhill from here, and their defensive end Trey Flowers wants to forget that this game ever happened.
The Green Bay Packers helped off of questionable calls in narrowly over the Detroit Lions

Both calls took place in the final quarter of the game. The first came with the Detroit Lions, leading 22-1

3. This was because the referee judged Trey Flowers for putting his hands on the offensive team's left tackle. Here, David Bakhtiari had contact on the shoulder pad near the neck area.

However, Replay showed that his arms were only in contact with the shoulder pad under his neck. He didn't touch his face once. The decision confused flowers. The commentary team also shared the sentiment as they struggled to find the flaws, even in a slow replay.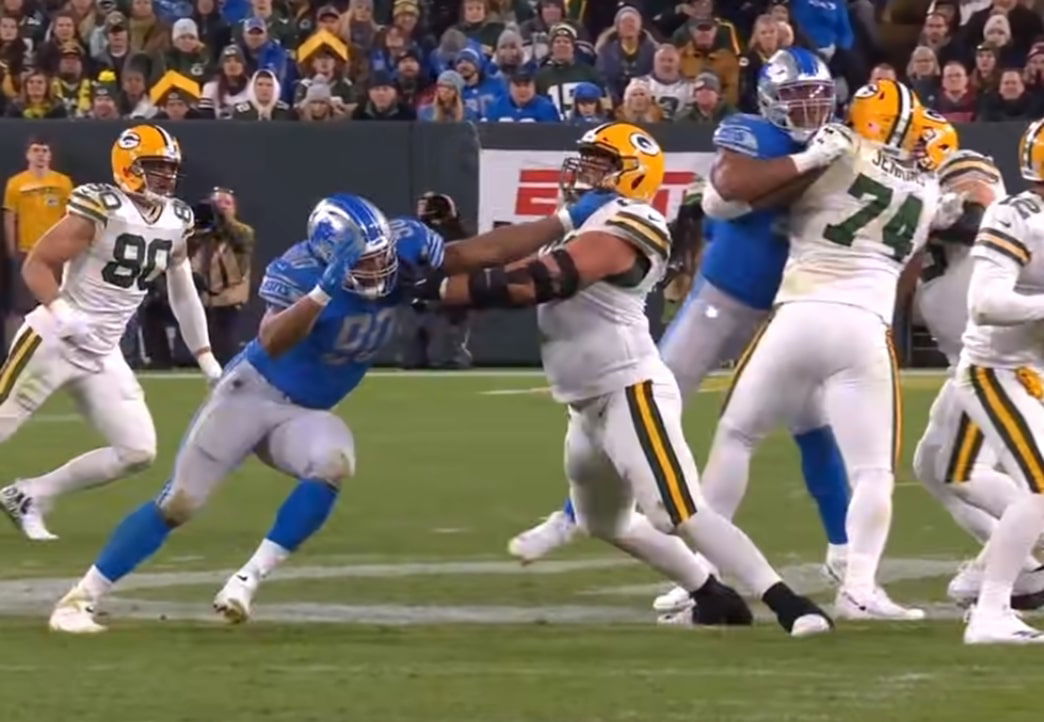 As a result, the home team got a fresh set of downs after initially being fired on a 3rd down. Packers fans were delighted with this good luck and roared the sound around the ground. Their team made the most of this and registered a touchdown after 3 games.
Later, with 96 seconds left on the clock, Judge Trey Flowers called for illegal use of hands once again.
The Lions coach and players especially Flowers were furious. After the first suspected violation, commentators struggled to find the hand in the face violation and called it "A terrible call." However, the Packers' offensive tackle suggested bowing his head back to fool the referee.
One must feel for the lions. This is because they came so close to a massive win in Wisconsin and led right up to the final game. Mason Crosby made the most of a game-winning chance, putting the Green Bay Packers ahead for the first time on the night.
After the game, Flowers said, "I didn't think that hands to the chest were a punishment. That's part of a move I do. So no, I don't think it was a punishment, but so did they. "
Here's Trey Flowers talking post games about the two penalties against him in the Lions loss: pic.twitter.com/TwiuzBYcmP

– Brad Galli (@BradGalli) October 15, 2019
Meanwhile, officials explained that prolonged contact had pinned the offensive player back, creating the wrong.
Was there enough in both cases for the judge to judge them as a mistake?