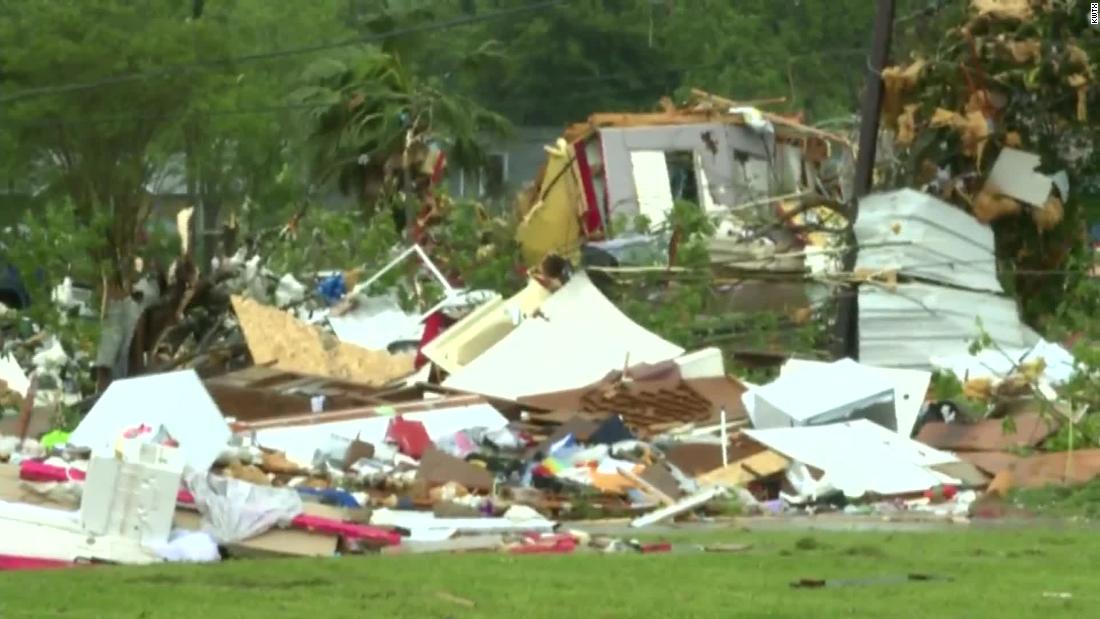 There were reports of multiple injuries, the NWS said, and CNN affiliate KWTX reported widespread damage. Trees were pulled up by the roots, roofs torn off buildings, and the cinder block foundation was all that was left of a mobile home in the town, which is southeast of Waco.
To the north, dime-sized hail pounded the Dallas-Fort Worth area
Texas is seeing the beginning of the dangerous and severe storms forecast by the Southeast and Ohio River Valley this weekend.
The powerful system will create the potential for life-threatening winds, The Storm Prediction Center has issued a moderate risk (level 4 out of 5) for severe weather Saturday across parts of the Lower Mississippi Valley.