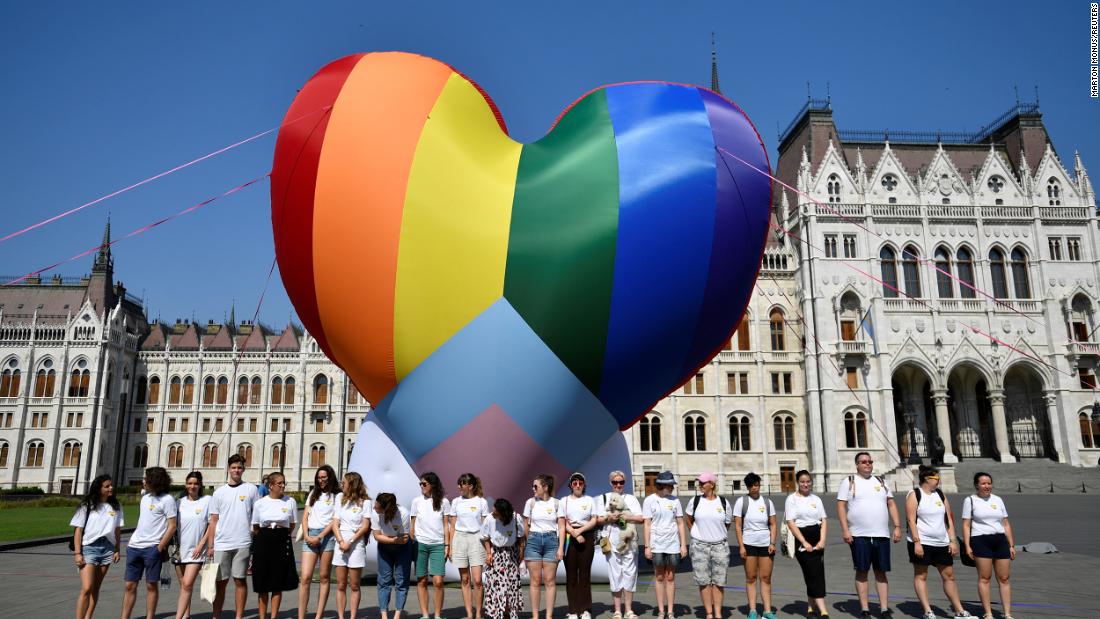 European legislators "call on the Commission to initiate an accelerated infringement procedure and use all tools in the Court of Justice, such as temporary measures and sanctions for non-compliance, if necessary," the European Parliament said in a statement.
"They also call on the Member States to take the matter to the European Court of Justice (Court of Justice of the European Union) if the Commission does not act, and to initiate an intergovernmental application to the European Court of Human Rights," the statement continued.
Members of the European Parliament said the rule of law should be "immediately triggered to protect the EU budget", meaning that if there is a breach of EU law, Hungary̵
7;s budget should be affected.
The resolution passed 459-147 with 58 neither for nor against. It is not binding on the European Commission, the EU's executive arm.
The decision comes after the Hungarian parliament voted on June 15 for a law banning LGBTIQ content from being taught in schools "under the guise of combating pedophilia," the European Parliament said. The law came into force on Thursday.
It prohibits all teaching materials and programs for children that are considered to promote homosexuality, gender distribution, and the concept of sexuality that differs from that assigned to a person at birth.
The law has been condemned by many EU leaders as being homophobic. The European Parliament says the law is similar to Russia's 2013 LGBT propaganda law and called on the European Commission "to examine in depth the funding of anti-LGBTIQ campaigns in Europe."
"Parliament emphasizes that this is not an isolated incident," but rather constitutes another deliberate and deliberate example of the gradual dismantling of fundamental rights in Hungary, "where state-sponsored LGBTIQ phobia and disinformation campaigns have become tools for political censorship," EP said in a statement.
"These human rights violations are part of a broader political agenda to undermine democracy and the rule of law, including media freedom, and should be seen as a systemic violation of EU values," the statement said.
The legislation is one of a series of divisive policies being fought by Hungarian leader Victor Orban, a hardline nationalist who has previously cracked down on LGBTQ people and immigrants.
Orban strongly defended the new legislation on 24 June.
"It's not about homosexuals, it's about the children and the parents," he said.
CNN's Robert Iddiols and Amy Cassidy contributed to this report.
Source link