Photographer and YouTuber Kevin Raposo uses historical trends and academic research to break down why he believes the Canon EOS R3 could transform photography in the years to come as video and photo opportunities converge.
Raposo claims that he does not have to speculate on almost everything in this video because almost everything he needs to base his argument on is already found in the confirmed specifications from Canon or seen in previous market trends.
He says this will mark the first time Canon is releasing a professional digital camera that captures still photography at a burst speed that is faster than the image of theatrical video.
"Just to be clear, I understand that Canon is not the first camera manufacturer to pull this off," says Raposo. The Sony A1 and Fujifilm X-T30 are just a few of the cameras that can shoot at a burst speed of 30 frames per second. Second. The difference here is that Canon leads the industry in terms of market share. So when they decide to incorporate a new feature, the adoption rates tend to be much higher. "
In essence, Rapsoso claims that Canon is basically Apple in the camera world. While not usually the first thing to do when it comes to new technologies, the technology tends to skyrocket in wide accessibility and user acceptance.
Theater video is recorded at 24 frames per second and until very recently, no still-frame camera could match that speed with its burst speed.
"But if we look at the resolution and burst speed of Canon and Nikon digital flag cameras from 2000 to 2012, we can clearly see a significant – and what some might describe as an exponential – improvement over time," he says. "In the time frame between 2000 and 2012, something else very important happened: the Canon 5D Mark II came out in 2008, and it included a built-in video feature."
The inclusion of video in a Canon camera had a dramatic effect on the industry to such an extent that it no doubt changed it forever.
"It completely reshaped the market because it allowed content creators to record 1080p video with a low depth of field," he says. "This meant that any consumer could create a very cinematic look that used to cost a lot of money to produce."
Although Nikon and Panasonic had already offered video in the form factor of an SLR camera before Canon did, it did not matter. Raposo claims that because Canon was the market leader when it decided to integrate the feature was when the entire industry was discontinued, and it did not take long before each new still camera came packed with video functionality.
Raposo claims this is exactly what he expects to happen with R3. Despite the fact that Sony and Fujifilm already have cameras that do what Canon finally promises the R3 will achieve, the fact that Canon will offer it has the same opportunity to reformulate the photo industry as the introduction of video in the 5D Mark II did.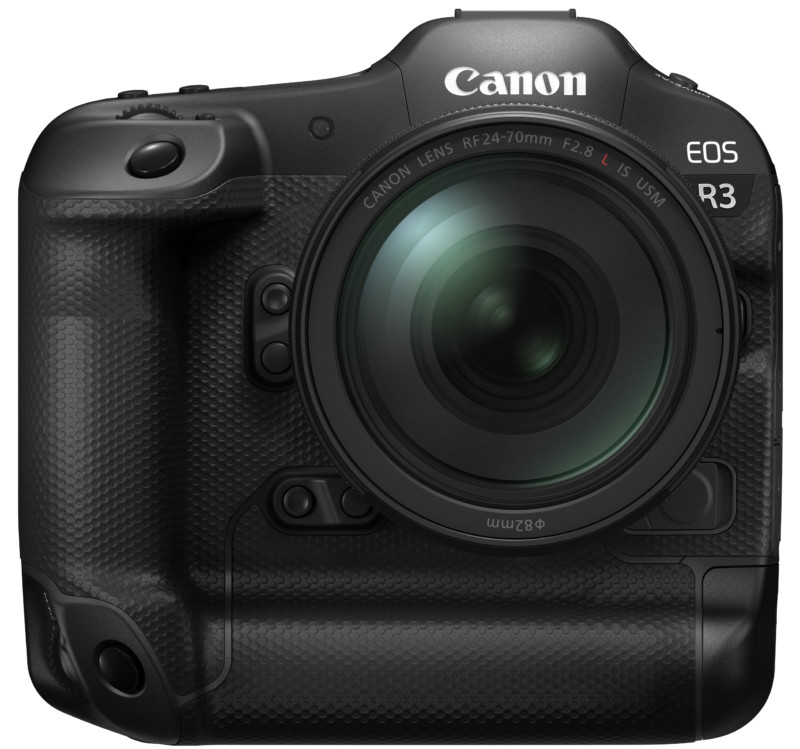 He believes it is entirely possible that the Canon R3 will once again reshape the media industry and what is expected of professionals. Raposo says that to this point in his career, he has always had to decide to make a scene in photo or video.
"Photo and video have been and are separate," he says. "What I have never had to do is decide whether an image or a video is a better choice: there has always been some kind of compromise, whether it's quality, resolution, or image format."
But what if photo and video stop being so separate? While Canon has not stated whether the R3 will shoot RAW video, Raposo assumes it will, which changes things quite a bit.
"If there is, it will make the R3 the first camera developed by Canon that can record images and videos that look identical at exactly the same speed," he says.
With that in mind, he asks if you get the choice between taking 30 photos in a second or 30 video shots in a second with the same quality and resolution, is there really a difference?
"Why don't we all take a lot of video clips and pull out the frames we need?" he asks.
Raposo brings up an interesting point. Very quickly, the differences between photo and video capture converge, resulting in a camera landscape that may end up making both features almost the same. It's a situation that photographers do not like to think about, as it removes much of what makes photography a skill: preparing and being able to capture a crucial moment. The idea of ​​a camera that can just record and does not need a photographer to tell it when to hit the shutter creates an uncomfortable situation for many photographers: what are we going to do?
Watch Raposo's video above for a complete dive into what he predicts could happen to the industry, and be sure to subscribe to his YouTube channel for more.