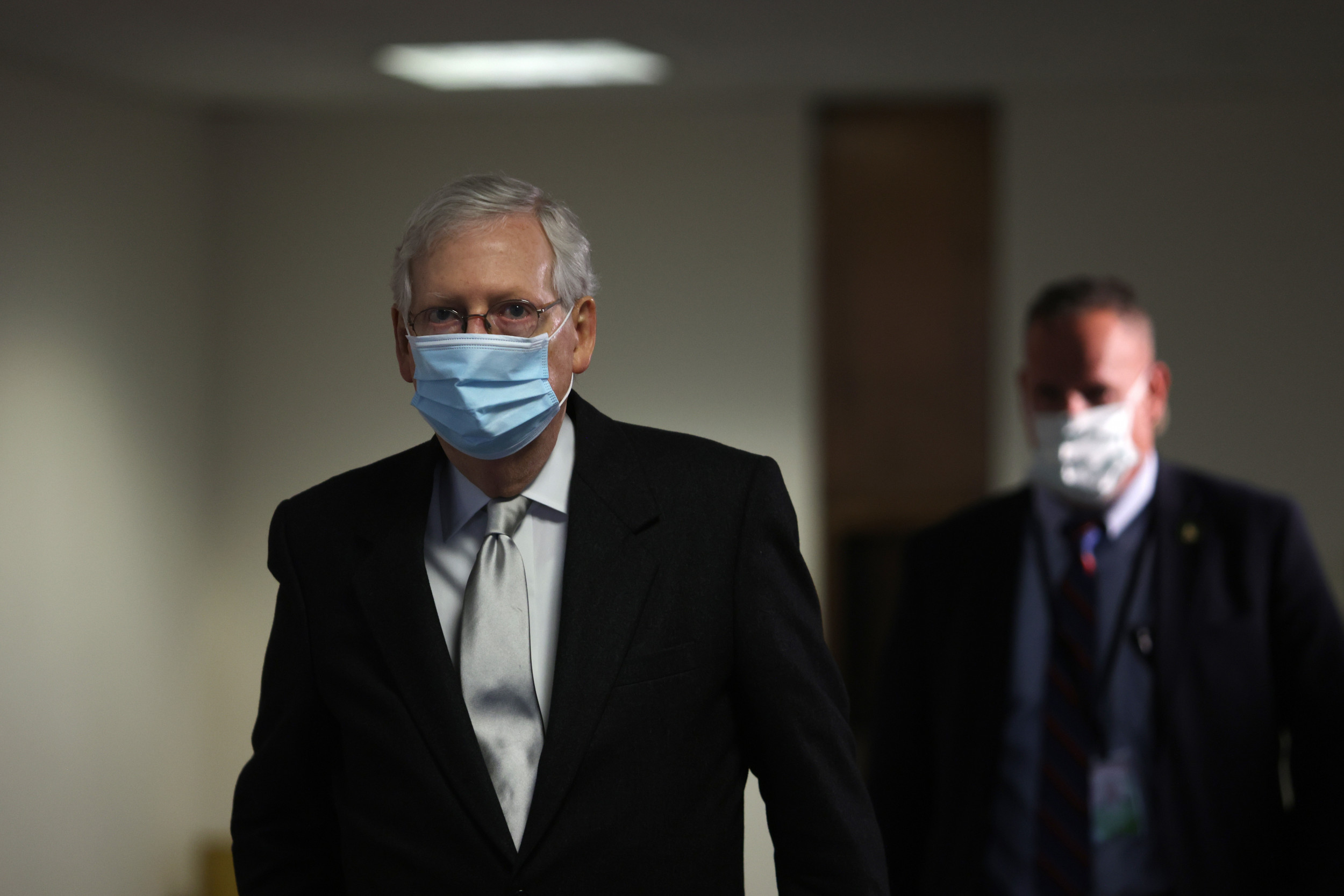 Rep. Alexandria Ocasio-Cortez (DN.Y.) blew up Senate Majority Leader Mitch McConnell (R-Ky.) On Friday to give the Senate a Thanksgiving recess without agreeing to the new COVID-19 emergency legislation.
Ocasio-Cortez made the remarks while speaking during a hearing in the House on Friday. She said McConnell "left our people" by letting the Senate go on hiatus Wednesday one day earlier than expected, while Americans face "extraordinary health and economic hardships in the COVID-19 pandemic."
"Just a day or two ago, the Senate majority, Senator McConnell, decided to break the Senate," Ocasio-Cortez said. "And he broke the Senate because there are thousands of people in Texas queuing for food lines. He broke the Senate while hospitals no longer have beds to house the sick. He broke the Senate and fired the Senate, while 30 million Americans are on the verge of deportation. "
"He fired the Senate when people every day, when we return to our community, ask us, ̵
6;Where will there be help?' Will there be another stimulation check? Will we get the resources we need? "She continued." The Senate is proud of one of the most overriding bodies. They gave them up. "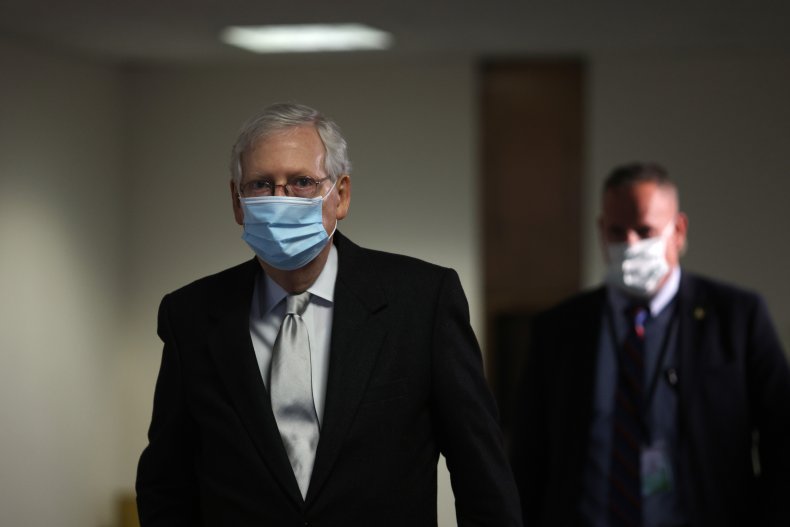 Ocasio-Cortez added that the CARES law, passed in March, had "lifted more than 18 million individuals in the United States out of monthly poverty in April alone." She said 14 million of them went back into poverty after some benefits provided in the bill expired.
Ocasio-Cortez insisted that a "majority of people in the United States are not very sure about their ability to eat for the next four weeks," while McConnell had shown "unscrupulous leadership" by letting senators take a break for Thanksgiving despite many their voters having trouble feeding themselves and their families on holiday.
"While we are arguing about negotiations, and while we are arguing about points, people are getting hungry," she said. "We reject their needs as 'blue state needs' or as rescue operations depending on which party you voted for. Hunger has no party. Illness has no party."
The efforts of both Democrats and Republicans to accept and continue a follow-up to the CARES law have repeatedly been signed over the past eight months. Both parties have accused the other of obstructing their own efforts. A fixed point has been unemployment benefits, where Republicans insisted that benefits be paid at a lower rate than was originally provided in the previous bill.
About half of the approximately 20 million people currently receiving unemployment benefits in the United States could be set to lose their lifeline due to two federal programs expiring on December 26, according to The Associated Press.
There had been more than 11.7 million cases of COVID-19 in the U.S. since Friday with a record 187,833 new cases added Thursday, according to Johns Hopkins University. Over 2,000 deaths were added to a total amount in excess of 252,000 since the pandemic began.
On Thursday, Ocasio-Cortez proposed that the government should "pay people to stay home" in an attempt to "get the virus under control," which got hot Twitter spats with prominent Republicans, including former UN Ambassador Nikki Haley and Senator Kelly Loeffler (R-Ga.).
Newsweek reached out to McConnell's office for comment.
Source link