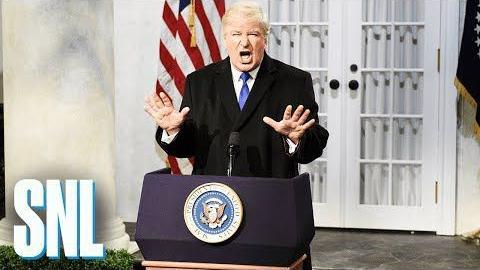 Alec Baldwin-as-the-president cold opens for "Saturday Night Live" are almost expected at this point.
Beginning with the results of his physical (still standing 6-foot, 7), Baldwin-as- Trump got to the point.
"We need wall, okay. We have a tremendous amount of drugs flowing into the country from the southern border – or the brown line, as many people have asked me not to call it. " "It's really simple. We have a problem. Drugs are coming into this country through no wall."
The real Trump's reaction, on Twitter Sunday morning, was essentially, " funny. Collusion! "
Nothing funny about tired Saturday night live on Fake News NBC! Question is, How do the Networks get away with these total Republican hit jobs without retribution? This is the real collusion!

– Donald J. Trump (@realDonaldTrump) February 17, 2019