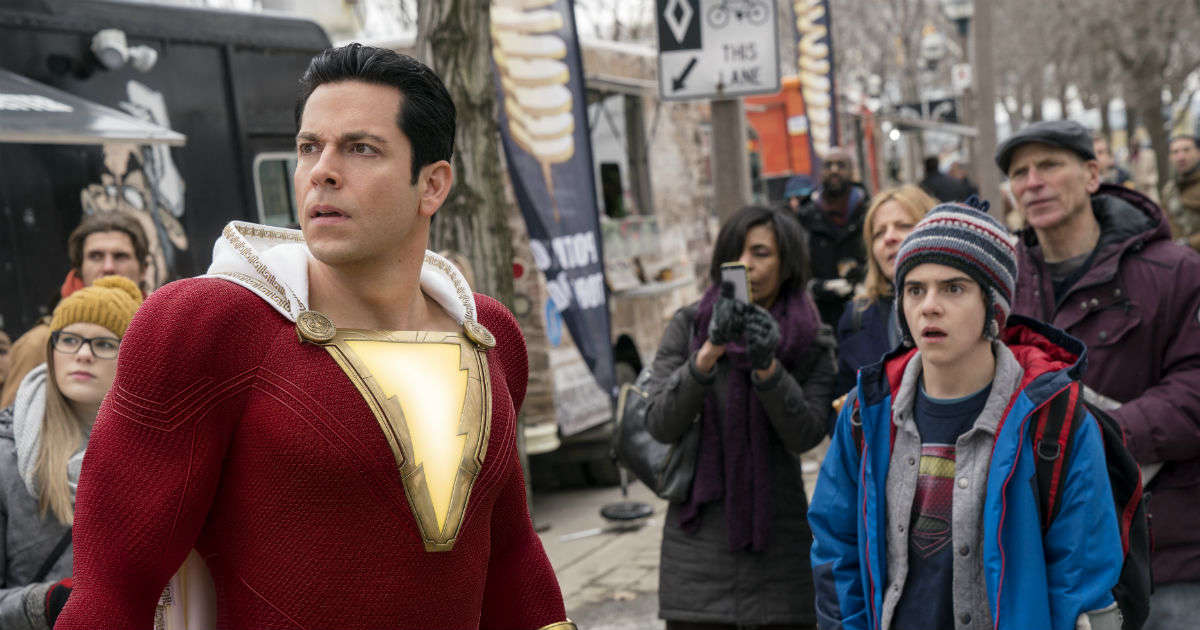 The cartoons are crazy. You have Tawky Tawny …
Levi: Talking tigers, pigs who can read.
Orme. It gets weird.
Levi: The majority of the movie – the movie script written by our amazing author Henry Gayden, and I'm sure other writers collaborated on – It was pulled from the latest version of Shazam! This new 52, ​​which Geoff Johns wrote to DC. So most of it ported from there. That was the kind of starting point, the foundation. I knew we wanted to bring some of that old school innocence, and I don't know where else to say anything else. I'm a big fan of that kind of thing. I like the era. I like all the old, cool, classic stuff.
It's a lot Marvelous Mrs. Maisel .
Levi: Right, exactly. So I have been back and I looked at different moments throughout history, because I wanted to pay tribute to some nicknames like the big red cheese and the sacred molies and all that. It's a really fun, charming way to portray the character. It is clear that it is today's day, and the children are now far more jaded than they were back then. So it was a very interesting challenge to try to be honest with the depiction and incorporate it with the 1
940s release.
You've been on both sides of the great DC-Marvel …
Levi: The grand chasm it was.
What is it like to be in these gigantic franchises that today have defined our cinema?
Levi: Very humble to be trusted, first by Kevin Feige and the people of Marvel and Kenneth Branagh who initially threw me [asFandrali Thor ] as Josh Dallas did excellently. For me being part of it [in the sequels] was super cool. I feel the warriors three were not used so much or what I think they could have been. It could have been a great mini-avengers right out of the gates. And then in the third movie I didn't even have anything before I was killed by Cate Blanchett.
But you were killed by Cate Blanchett!
Levi: But I was killed by Cate Blanchett! C & # 39; mon! For a moment I was a little bummed. Because I was like, Oh man, I think it was my moment. It was my superhero chip I played, I got a spin on the wheel, I came on the board. Okay, we're done. Okay, cool, but at least I got it. I wouldn't feel like I wasn't grateful for that, but I wanted more, I always wanted more. We all want to be the star. You will be the title of the movie. And now I get the title of the movie, and I get my bubblegum-chewing face over Times Square. It is so boring. It is not so normal. It's not the reality. I'm not taking any of it for granted. I think it is important that while all this is entertainment and while we can go for scholarship, it means something to many people and we have the ability to spread joy and light into people with the entertainment we bring with them. I take it very seriously, and I take very seriously with all the people they could have chosen to bring this character to life for the first time in their first feature film, they said, "Hi, we want to trust it." And that for me is a very humble thing.