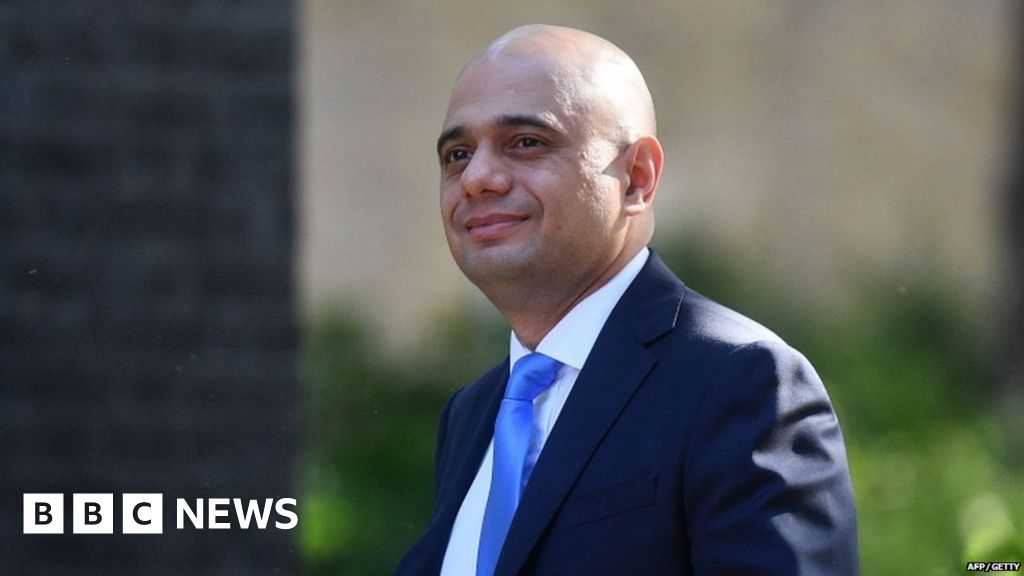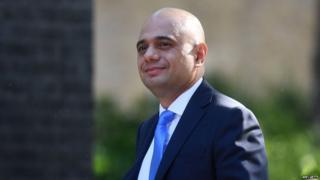 Home Secretary Sajid Javid has become the latest MP to attend during the Conservative Party leadership.
Announcement of his candidacy on Twitter, Javid said, "First of all, we must deliver Brexit".
He is the ninth member of the Tory Party to confirm that he is running, and whoever wins, becomes the next British Prime Minister.
It follows that Theresa May announced on Friday that she would stand as leader on June 7.
She confirmed that she would continue as PM until a new leader is elected ̵
1; which senior conservative figures said should be in late July.
Tory leaders – who stands?
The People Who Want to Choose Britain's Next Prime Minister
In a video, Mr Javid said he wanted to "rebuild confidence, find unity and create new opportunities for our country".
He said that the results of the European elections – which saw his score less than 10% of the total vote, compared to almost 25% in 2014 – made it "too clear" that the government "should move forward and deliver Brexit to ensure renewed confidence in our democracy ".
He added: "We need to build bridges to heal communities and remind us of common values ​​like the UK, and we must strengthen our society and economy so that everyone can benefit from the opportunities that a wealthy nation provides." [19659014] The other candidates who have entered the competition so far are:
Military Secretary Michael Gove
Minister of Health Matt Hancock
Foreign Minister Jeremy Hunt
Former Foreign Minister Boris Johnson
Former head of House Andrea Leadsom [19659010] Former Labor and Pension Secretary Esther McVey
Former Brexite Secretary Dominic Raab
International Development Secretary Rory Stewart
A number of candidates expressed their dismay at the election result, which was dominated by the Brexit Party and left Tories with only four members who will return to the European Parliament.
Johnson wrote in the Daily Telegraph that the voters had issued a "crushing rebuke" to the conservatives, and the party could "fire from driving the country" if it did not deliver Brexit.
Mr. Gove said "a message is clear" from the numbers, and that was the next Tory leader "absolutely needed to deliver Brexit".
And Mrs Leadsom called the results "really awful" and said they "demonstrate the damage done to the conservative party".
Attitudes to a non-trader Brexit are sharply divided, with several candidates saying they are ready to leave the United Kingdom on the new deadline of 31 October without an agreement, if necessary, including Johnson and Cry.
Other candidates have stressed the need to have a Brexit agreement passed in Parliament.
Writing in the times, Health Minister Matt Hancock said conservatives had to hand over Brexit through parliament, "whether we like it or not". [19659005] Nominations for the management will close in the week of June 10, and MPs will then celebrate the candidates for a final two on which the wider party of the party can vote.
Source link