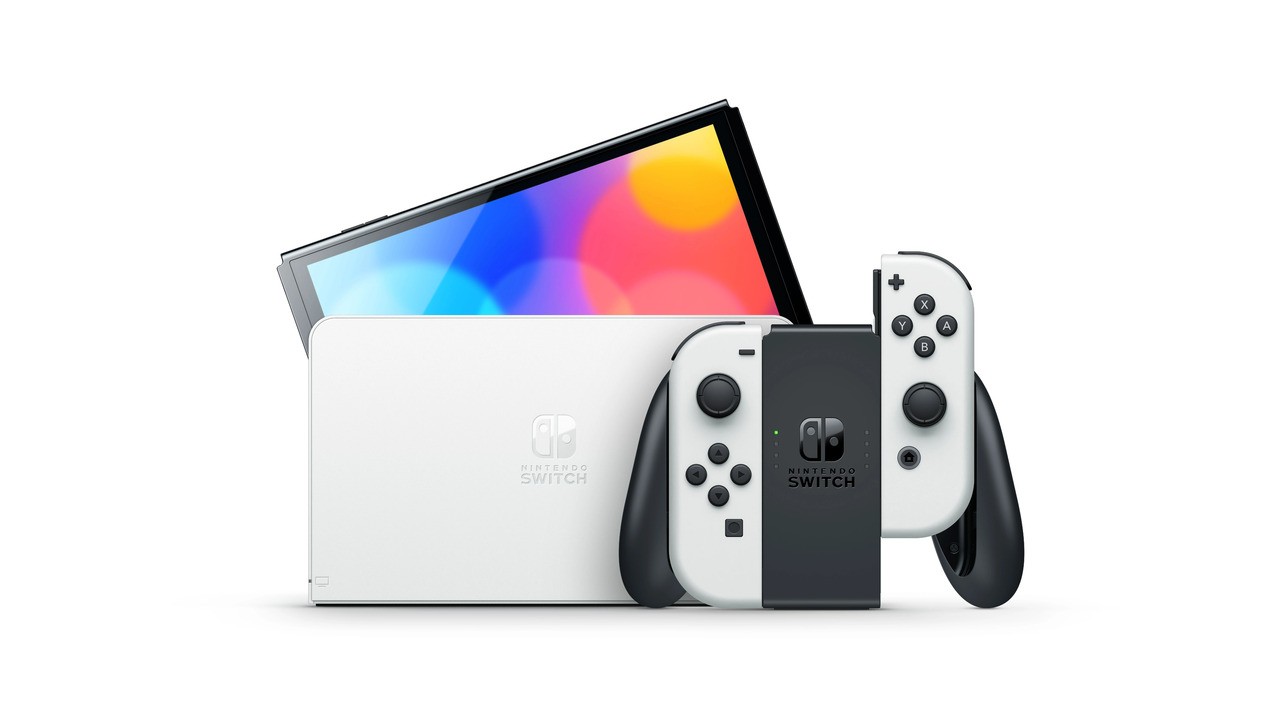 Nintendo surprised everyone earlier this week when they announced a brand new system – the main selling point is the new 7 "OLED screen. Although it has been confirmed, there are no upgrades to CPU or RAM, but it includes a wider kickstand, improved audio, a stylish new dock and a wired LAN port.
A number of businesses have already had the chance to go "hands-on" with the system, so we've rounded up some of the highlights from each of these early impressions.
IGN loved the screen and compared the life force with when Game Boy Advance was updated, GameSpot said the new OLED screen will not necessarily blow you away if you already have a "solid"
; TV and The Verge noted that the handheld mode now feels like less compromise.
IGN – Tom Marks, Deputy Editor-in-Chief:
The power of the new screen becomes (not surprisingly) even more apparent when turned on, immediately shining bright and clear from pretty much every point of view I tried. Honestly, it is not an exaggeration to compare its vibration with when the Game Boy Advance SP got an updated model with a much brighter screen, which makes the original switch look noticeably weaker if compared directly. Its colors are richer too, and I'm not kidding when I say Breath of the Wilds grassy fields looked almost cartoon green side by side.
The next most exciting feature of the OLED model (somewhat surprisingly) is actually its improved kickstand. It's no secret that the base model's offset kickstand is flimsy and unreliable, but I did not expect this version to provide such a resounding answer to the questions of its predecessor. Not only does it extend all the way behind the switch, its hinges provide a satisfactory amount of resistance, so you can easily lean it at almost any angle and be sure it stays that way. It's incredibly robust with the same tactile matte finish as the back of the Switch Lite. If it were not for the charging port that was still blocked while you got up, I would say that the need for a third-party stand is now almost dead.
GameSpot – Alessandro Fillari, editor and producer:
While people who regularly play in docked modes with solid TVs are not blown away by the visualization of the OLED model, this still makes handheld mode look better than it ever has. It made me honestly interested in seeing how my other favorite games, like Bayonetta 2 or Smash Bros. Ultimate, would look on the new display.

… The key areas where Switch OLED sees improvements are focused on the handheld experience. While the handheld mode is convenient, it also offers less than perfect conditions for experiencing certain games compared to playing it online. While I often prefer to play Switch games in the handheld mode, there are times when I play games in TV mode, which allows me to get a better sense of the game's visualizations and performance. Unfortunately, the significant improvement here being the OLED screen means that the biggest benefit of the new model is lost when playing in docked mode
The Verge – Dieter Bohn, Executive Editor:
So the Nintendo Switch OLED model justifies its existence, but it justifies one upgrade? For most, the responsible answer is no. The improvements here will not unlock new gaming experiences or opportunities, they just make the current experiences a little nicer.
However, I do not think I am responsible. I knew to go in that it was "just" a switch with a bigger, brighter screen. I know after playing it that handheld mode feels much less compromised than it does today.
So there you go, some early impressions – of course you can read them in full on the respective sites. What are your own thoughts on Switch OLED at this stage? When you talk to most people, do you feel the need to upgrade? Do you think this might be a good place to start for a new Nintendo fan? As always, leave your thoughts in the comments below.