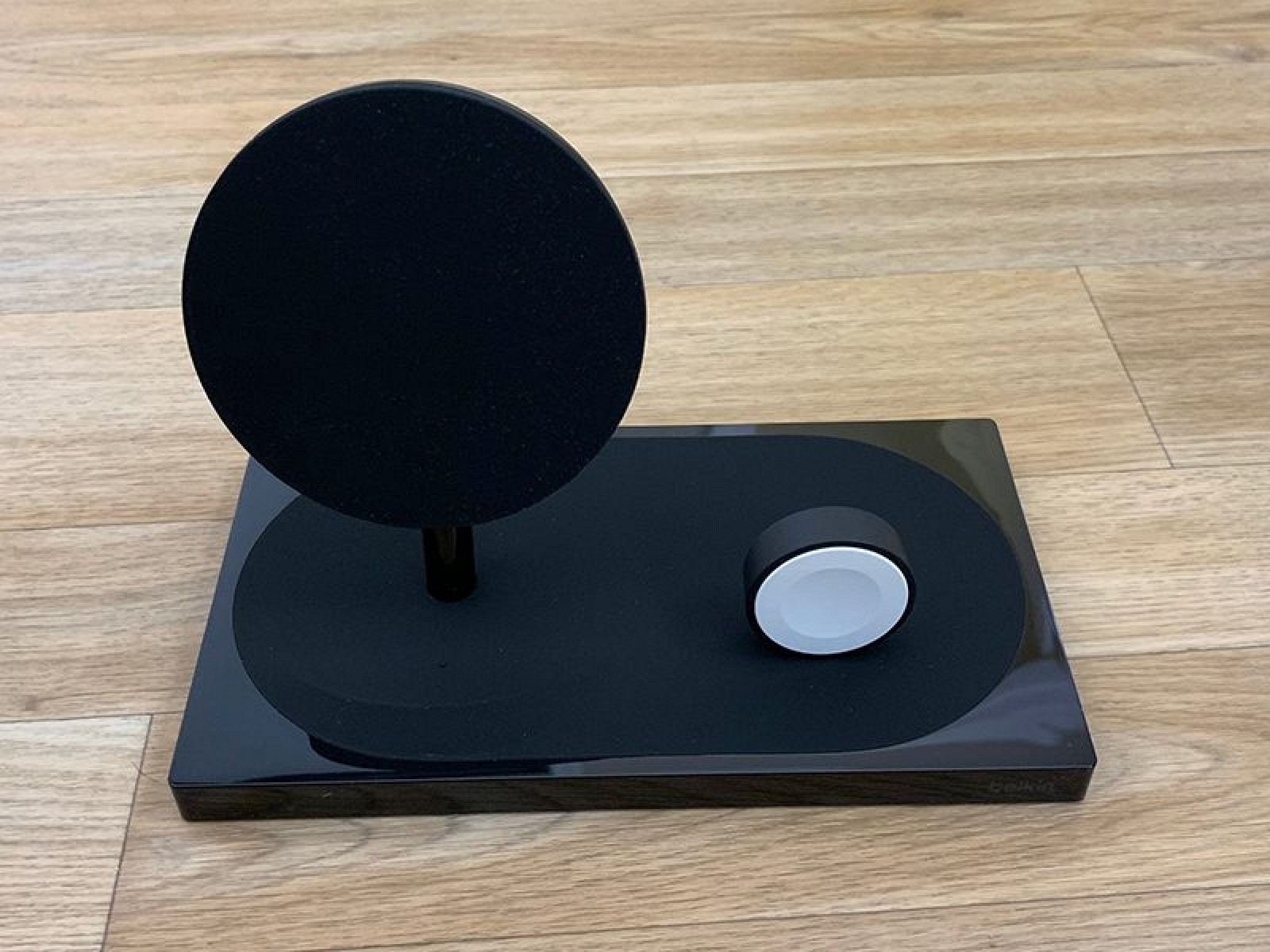 Belkin is renowned for a range of iPhone accessories, and when Apple introduced support for Qi-based wireless chargers, Belkin was quick to come up with a variety of options.
The September Boost Up Wireless Charging Dock is the latest and most versatile offering that combines a Qi wireless charger with an Apple Watch charging slot and an additional USB-A port.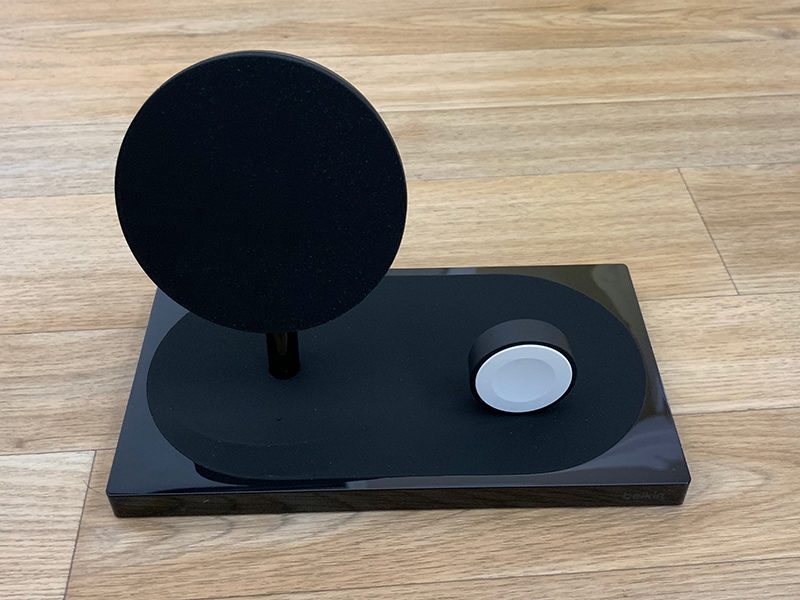 The design structure has the Boost Up Wireless Charging Dock an upright Qi wireless charger that looks like Belkin's other charging options, with a round charging surface housing the wireless charging coil.

The iPhone is designed to sit upright against the back of the charger, where the base serves as a stand. The Belkin is slightly angled at the bottom, making it easier to see the iPhone's display while it is docked. The base is covered in a nasty material that prevents iPhone from changing or moving during charging.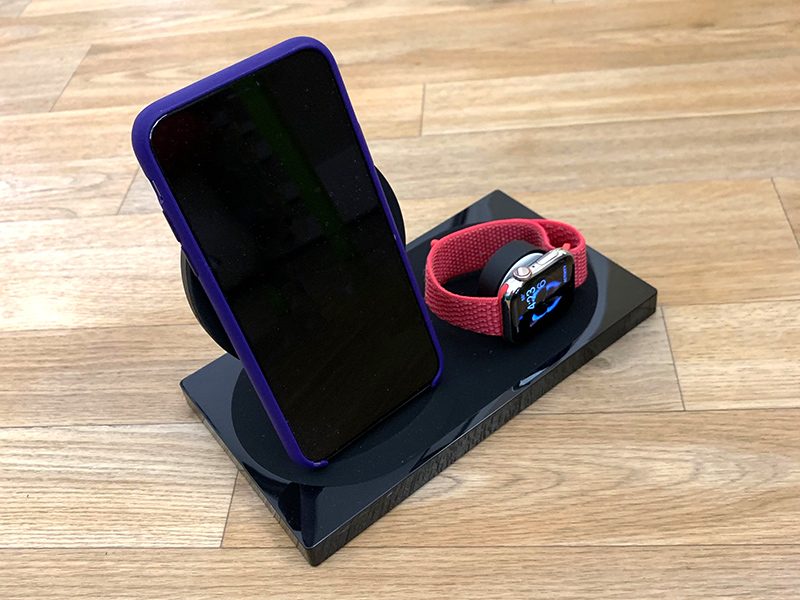 You can't put your iPhone on the dock horizontally because of the Apple Watch charger so it's limited to vertical charging. Apple Watch charges the quay in landscape orientation so it works with Nightstand mode as a clock replacement.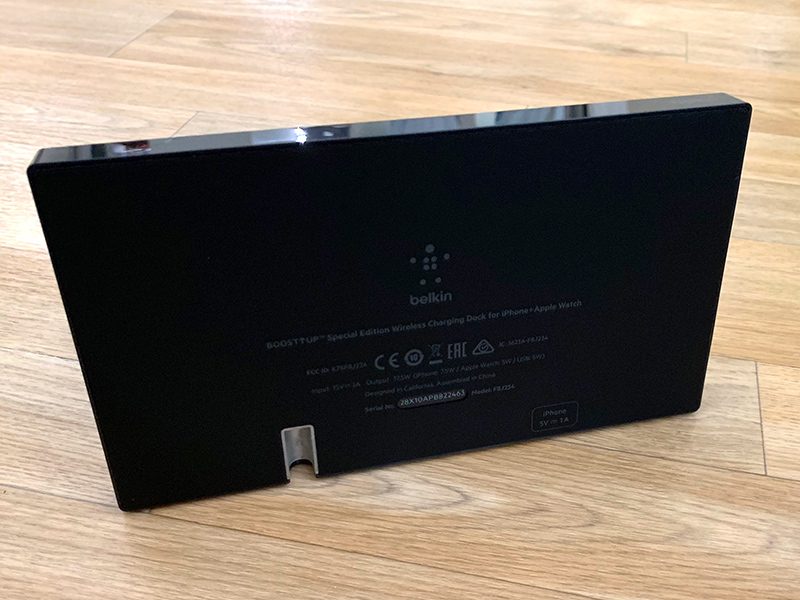 I read some reviews that suggested that the Belkin charger was not compatible with the iPhone XS Max in some cases, which made the iPhone slightly higher, but I did not have that experience. Both my iPhone X and my iPhone XS Max are charged without problems in Apple cases, and Belkin says it supports cases up to 3mm thick.
The dock bottom measures 7.4 inches wide, 4.1 inches long and 4.8 inches tall, so it takes a decent space on a desk. However, since it combines two charging options, it can be a space-saving one, depending on the charger you are currently using.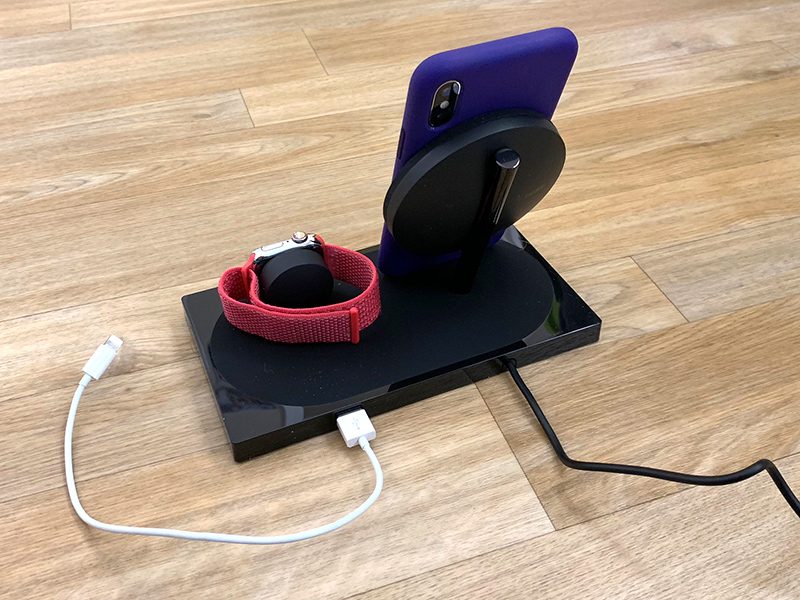 There is a LED next to the dock that shines noticeably in a dark room, but it is not so bright that it is distracting or keeps me from sleeping at night. I wish it wasn't there, but Belkin says it provides foreign object recognition to tell you if something is affecting the Qi charger that should not be.
Belkins Wireless Charging Dock supports 7.5W charge so it can charge iPhone 8 and later at 7.5W instead of 5W. 7.5W is pretty standard on Qi-based chargers for Apple devices these days, so it comes as no surprise. 7.5W is the maximum wireless charge rate supported by iPhone.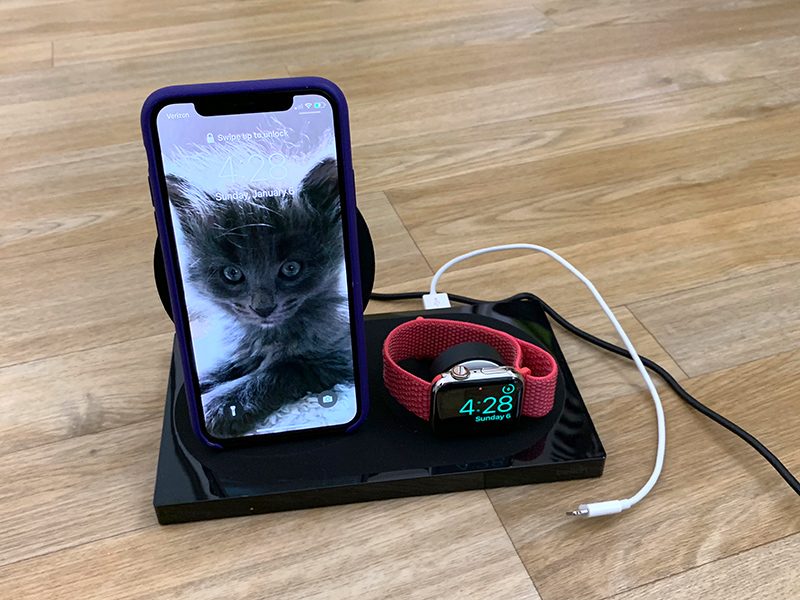 The Apple Watch charging pocket charges the Apple Watch at 5W, which is the standard Apple Watch charge, and the included USB-A port located at the back is also charged at 5W. This is not ideal for higher-powered devices like an iPad, which limits the versatility of the additional port.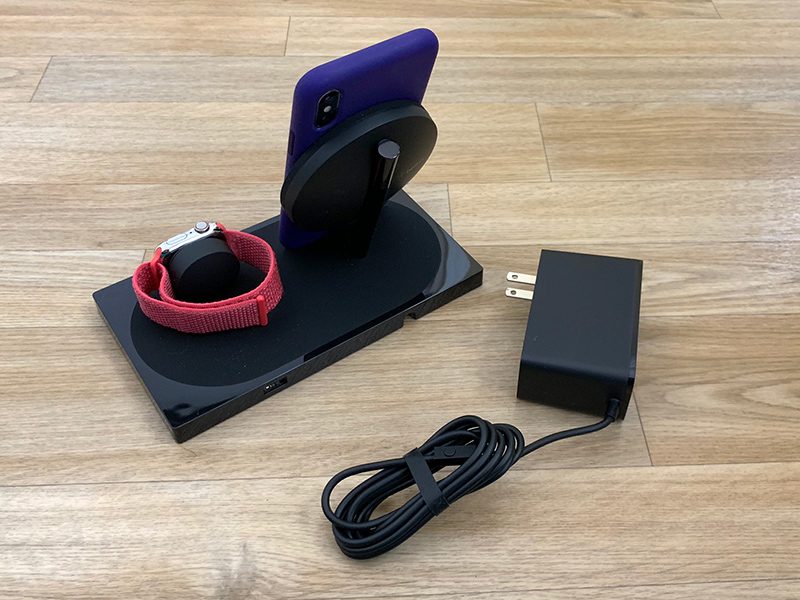 You can charge your AirPods or another lower power supply, but if you try to charge an iPad or iPad Pro, charging will slow down. I tested the charging station on my bedside table where I hold an iPad mini for reading. I charged my iPad mini with the dock and it was fine for that purpose.
To use the extra USB-A port, you must supply your own cable yourself. However, the dock supplies its own power supply.
Bottom Line
I've tested the Boost Up Wireless Charging Dock on my bedside table and it's worked perfectly. It's a handy way to keep my iPhone XS Max, Apple Watch and iPad mini charged, and when it comes to design and functionality, I have no complaints, except for the 5W USB-A port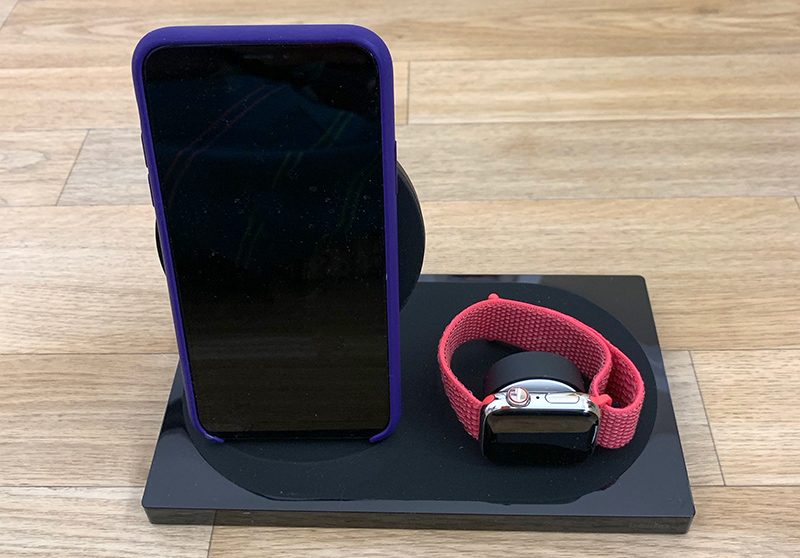 There is not enough power to adequately charge one of Apple's larger iPads, limiting the functionality of the additional port.
The charging station works well in general, but the disadvantage is the price tag. It sells for $ 160, which is expensive and much more expensive than buying separate iPhone and Apple Watch chargers. It's great to have these features combined in a single cable unit to connect, but the price is just too high for many people.
How to buy
Boost Up Special Edition Wireless charging station for iPhone and Apple Watch can be purchased from the Belkin website for $ 159.99 or from Amazon to $ 140.
Note: Belkin supplied MacRumors with a Boost Up Wireless Charging Dock for the purpose of this review. No other compensation was received.