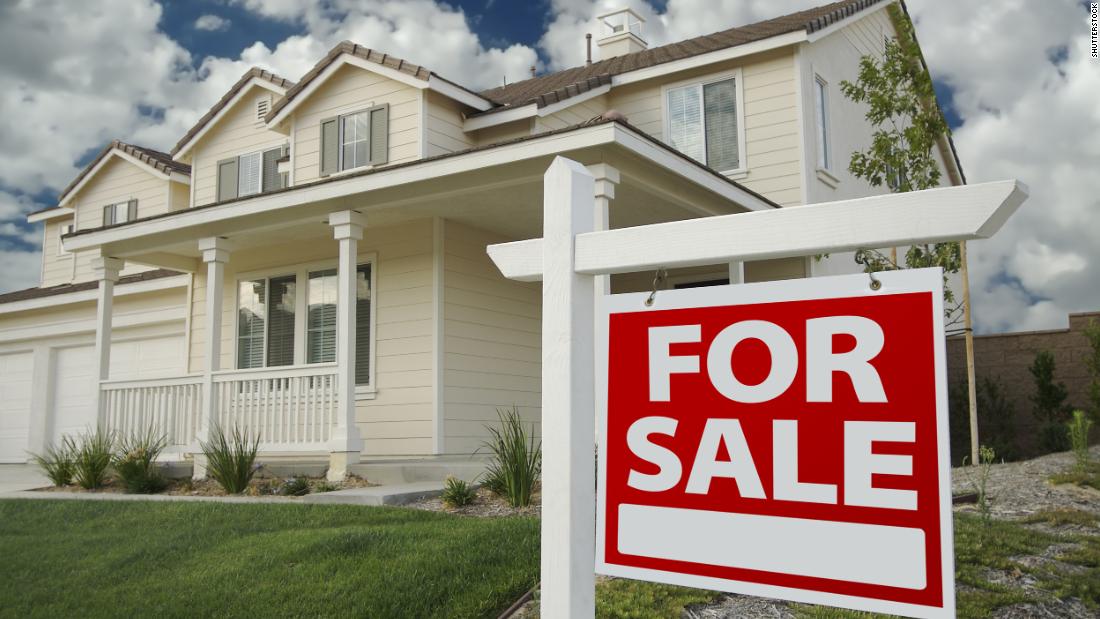 On Thursday, the Justice Department filed a civil lawsuit that NAR "set illegal restrictions" on the way agents selling real estate can compete. According to the complaint, this practice includes hiding buyers' brokerage commissions so that they may misrepresent their services as "free", allowing them to filter listings based on the commission offered and restrict access to houses for sale exclusively to brokers, working for a NAR-affiliated listing service.
At the same time, the DOJ's Antitrust Division filed a proposed settlement requiring NAR to repeal and amend some of its rules. These changes – including more disclosure about the buyer's brokerage fees ̵
1; are expected to increase competition among brokers and lower the fees paid by home buyers.
If approved, the Justice Department said, the settlement would increase competition in the real estate market and result in more choices and better service for consumers as well as increase innovation in the industry.
"Buying a home is one of life's biggest and most important financial decisions," said Assistant Attorney General Makan Delrahim of the Ministry of Justice's antitrust department. "Home buyers and sellers need to be aware of all the real estate fees they pay."
Delrahim said the settlement prevents traditional brokers from blocking competition, including through Internet-based methods of buying and selling homes, by giving consumers greater transparency about the fees they pay brokers.
"This will increase price competition among realtors and lead to better quality of services for US home buyers and sellers," he said.
Mantill Williams, NAR's vice president of communications, said its rules and policies have long sought to ensure fair and competitive real estate markets.
"While NAR disagrees with the DOJ's characterization of our rules and policies, and NAR does not admit any responsibility, injustice or truth in relation to claims by the DOJ, we agree to make certain changes to the Code of Ethics and MLS Policies while we remain focused on supporting our members as they preserve, protect and promote the American dream of home ownership, "Williams said.
NAR is a trade association of more than 1.4 million members engaged in real estate business throughout the United States. It has more than 1,400 local associations organized as MLSs, through which agents share information about houses for sale in their community.
Once published in the Federal Register, anyone can submit written comments on the proposed final judgment for 60 days. Then, if it turns out to be in the public interest, a court can make the proposed final judgment.
A 'gain' for home buyers
When a homeowner typically offers their home for sale, they agree to pay a commission – often 5% to 6% of the sale price. Buyer's agent and seller's agent agree to split the commission, usually 2.5% to 3% each, some of which may go to a broker as well.
A home buyer does not pay for the services by looking at the home and buying one, and at the moment one may be told that the service is "free", but that is likely to change.
"Buyer's agents will have to start telling their buyers, 'This commission is not paying me enough money for the services I offer, let's have a prior conversation about what I charge,'" said Glenn Kelman, CEO of Redfin. "And if you provide premium service and want to charge a higher fee, say so. If you are more efficient and can lower your fee, it should also be understandable to the consumer. "
"It's a benefit for consumers in general," Kelman said. "There's an affordable housing crisis and the power of technology is there to make markets more efficient, but there's no way to make it work if no site can show the fees paid to an agent."
Kelman said Redfin aims to help buyers save money using a model where buyers receive a portion of the agent's commission. But, he said, it has been challenging for buyers to understand that Redfin offers savings on something that many perceive as free.
"Even very smart, affluent consumers do not understand how a buyer's agent is paid," he said. "When they do, you will see the same trend when there is price transparency: fees come down."
Source link