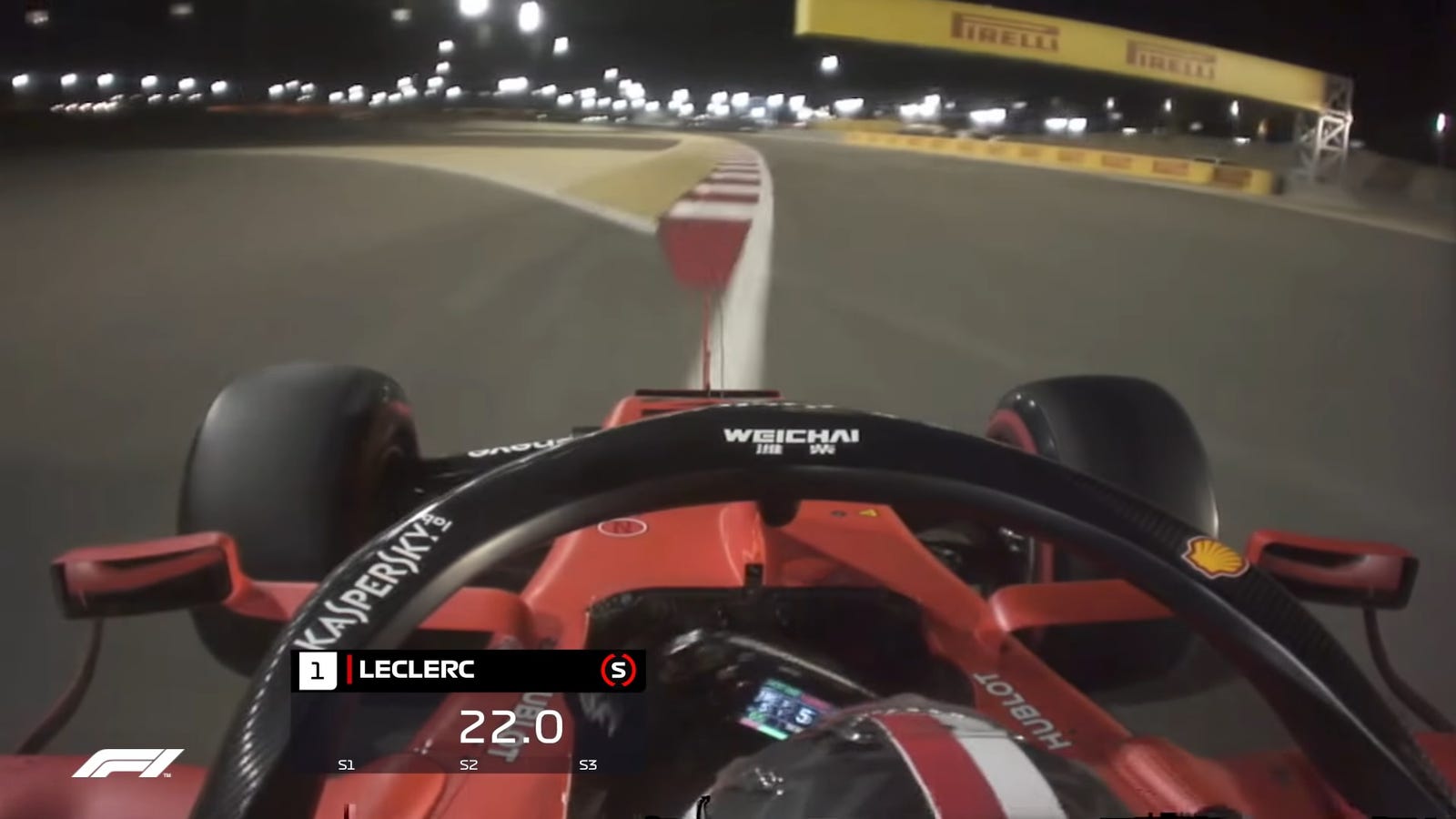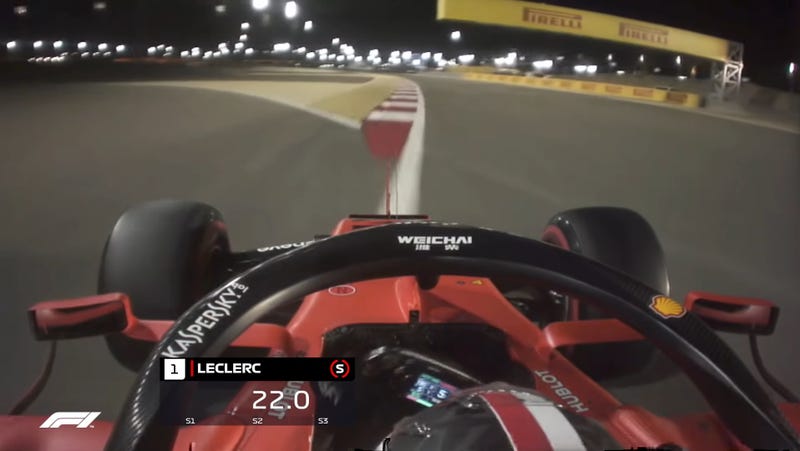 Maybe it's a by-product by participating in the local 3 / 8th paved oval racing when I was a kid, but I have a strong feeling that real racing is going on the night. Traces brighten up under thousands of lights look more exciting, and the cars look like magnitude. Everything looks a little closer, and the universe feels a little further away. And on the plus side, it's not that hot at night for the people who attend.
The annual race of the formula in Bahrain under the lights is a sight to behold. Just look at this beautiful aboard from Charles Leclerc's wrist scrap yesterday and you will see what I mean. The thousands of light poles, both on the track and around it, make Ferrari feel like it's part of a Star Wars movie that jumps from system to system with the bright lights of thousands of distant sunbeams .
Leclerc's severely dominant sector 1 is what made him pole position and all-time round record for the Bahrain circuit. Nabbing a personal best in sector two improved on his previous round. Ferrari is quick on this track, and I'm looking forward to seeing how he does in the race. No pressure, baby.
Source link