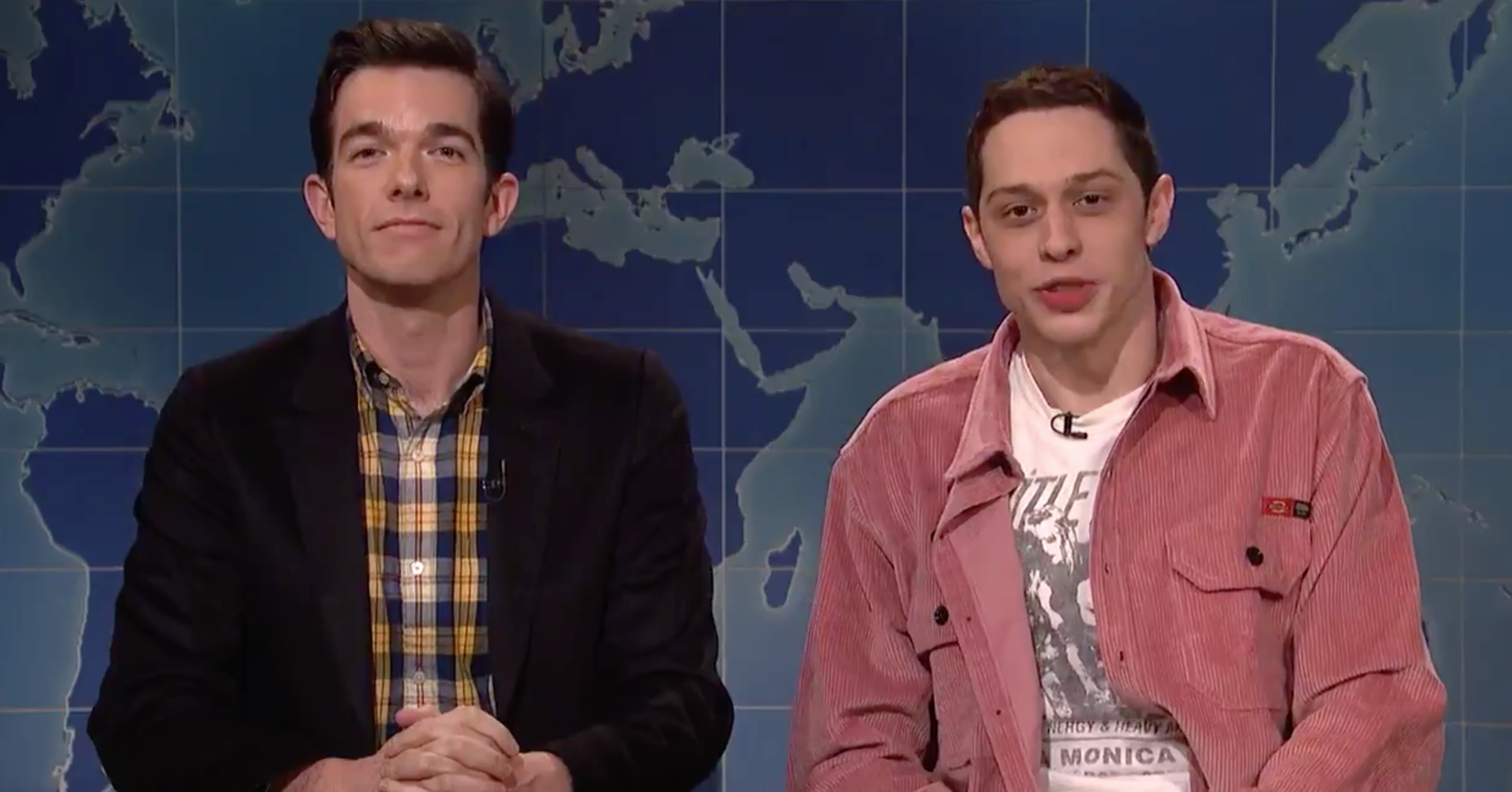 Pete Davidson appeared to be back in fine form on "Saturday Night Live", jumping back on the "Weekend Update" desk after what he called his "really crazy month."
In December, the comedian posted and alarming personal message on Instagram that sparked concerns he was contemplating suicide.
The 25-year-old briefly appeared on the show after deleting the post, Saturday night market Davidson's official return.
He appeared alongside comedian John Mulaney who shared how he was "spending time with Pete to try and show him that you can have a life in comedy that is not insane. A sober, domestic life. "
Davidson then joked that" after John's life's observation, I publicly threatened suicide. "" I'm sorry, I know I shouldn't make that joke, "he then said.
Twitter users were divided on Davidson's joke.
The pair then went on to review " The Mule "- which is described as" superhero movie for old people about a guy whose superpower is able to drive unsupervised. "
Check it out in the clip below:
call 1-800-273-8255 for the National Suicide Prevention Lifeline. You can also text HOME to 741-741 for free, 24-hour support from the Crisis Text Line. Outside of the US, please visit the International Association for Suicide Prevention for a Database or resources.