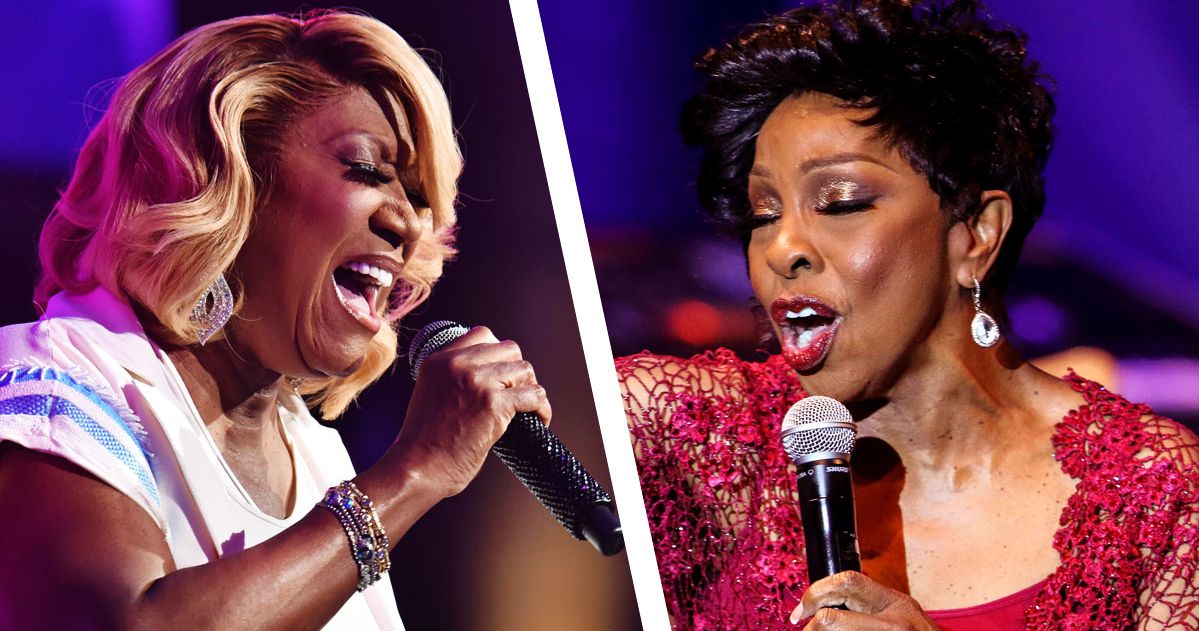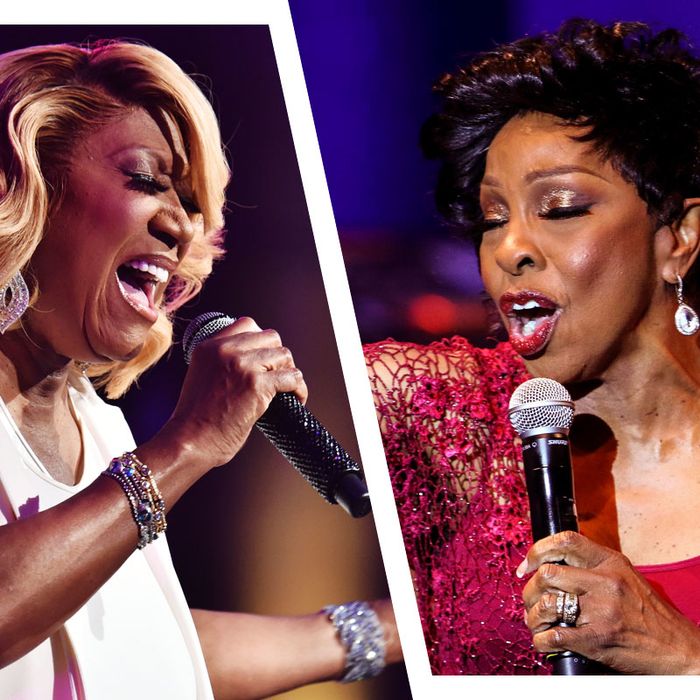 The night is Verzuz was a party, a reunion, a treat.
Photo illustration: Grib and Shutterstock
For several months, Verzuz, the music fight series from Swizz Beatz and Timbaland, has maintained our quarantine. Directories or singers or producers go head-to-head, song-to-song. The men have had remarkable matches – RZA vs DJ Premier, Babyface vs. Teddy Riley, Kirk Franklin vs. Fred Hammond – but when women take over VerzuzLivestream, we get the best shows. Brandy and Monica trade friendly (and not so friendly) jabs, Erykah Badu and Jill Scott serve double charming stench faces. Sunday night, Sept. 13, was the series' "Auntie" edition: Patti LaBelle vs. Gladys Knight. Collard greens practically made themselves.
"One thing that black women gon do is catch up," read my favorite tweet at night. For the first 30 minutes of the match, LaBelle and Knight updated each other on their families, mutual friends, their own time. Each pointed out that they are one year apart in age and share 150 years between them; they have known each other all their professional lives. During the next two hours of livestream, they will remember, remember, laugh and get up to dance. Each woman knew the other's catalog as well as she knew her own; both admitted not really knowing what the night's event was and needed a younger family member to convince them to do so. "Someone called me and said, 'Do you want to do this?' Verzuz? "LaBelle said. "I said, 'With whom? You know you have to have a partner. 'They said,' Gladys Knight. ' The best person in the world that I can do this with is you! "It was a nightmare. It was not hymn to hymn or hit to hit: This was a reunion.
Gladys lamented that her voice was not as loud as it used to be, but she still hit those notes. Patti complained that the engineers did not load her teleprompter fast enough and could not remember any words to her songs. They both sang happily together for each other's hits. It was never really a competition, but Gladys came more prepared. (For the sake of full disclosure: Between 4 and 7 years old I would be Patti LaBelle when I was growing up. It's hard for me to admit this defeat.) She distributed her hits better and inserted the funky Claudine perfect soundtrack; Patti didn't really get points on the board until she let "If You Don't Know Me Now" loose in round five and wasted too many rounds on songs that couldn't compete. A hasty medley of her Sesame Street "ABCs", "New Day", "Feels Like Another One" and "Lady Marmalade" – two of these songs deserved more prime placement, and "WAP" -of her generation "Lady Marmalade" could may have been her penultimate hit – came too late in the game.Maybe Aretha Franklin's spirit was in the control room: Patti's songs played for a fraction of Gladys, and technical difficulties made this medley quiet, strangely mixed and doubly confusing.