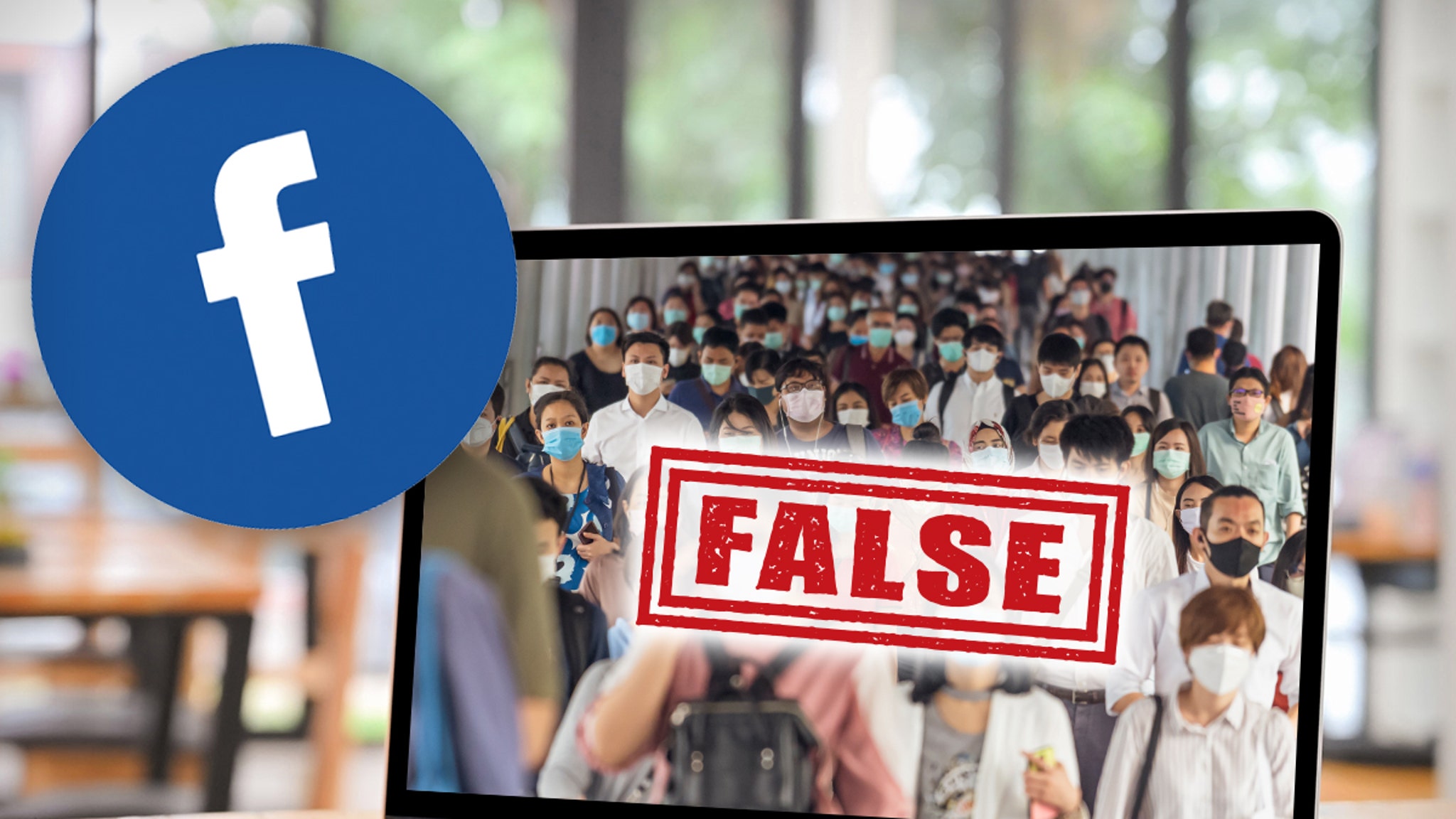 Two Oxford researchers have scolded Facebook, claiming the company is engaged in anti-democratic censorship by marking their article on "false information"

;.
Professor Carl Heneghan and Dr. Tom Jefferson author of an article called "Landmark Danish Study Shows Face Masks Have No Significant Effect." They based the article on a study conducted in Denmark, where 6,000 people were divided into 2 groups – half wearing masks outside their homes and half not wearing masks. According to the study, the infection rate for mask wearers was 1.8%. The rate for those who did not wear masks was 2.1%.
The study called the results "inconceivable", but the two Oxford doctors went on to say: "… it seems that any effect masks have on preventing the spread of the disease in society is small." That was enough for Facebook to step in and call BS, strike a warning on the article, adding that it was "controlled by independent fact-checking."
Professor Heneghan jumped on Facebook and said: "I am aware that this is happening to others – what has happened to academic freedom and freedom of speech. There is nothing in this article that is 'false'."
Dr. Jefferson told the Daily Mail: "It's censorship and it's one of the reasons we are facing a global breakdown of free thinking and science."
In the scientific field, the study did not address what appears to be an indisputable fact … that masks reduce the spread of COVID-laced drops, and that's just common sense … if someone who is infected carries a mask, it is harder for the drops to escape into the air.
That said, in terms of censorship, that's exactly what critics have been screaming, but few have bothered to listen … to make Facebook the gatekeeper for the information we receive is fraught with danger. It assumes that Facebook can tell us what to think about everything from car repair to cancer … that's at least what critics charge.
Source link