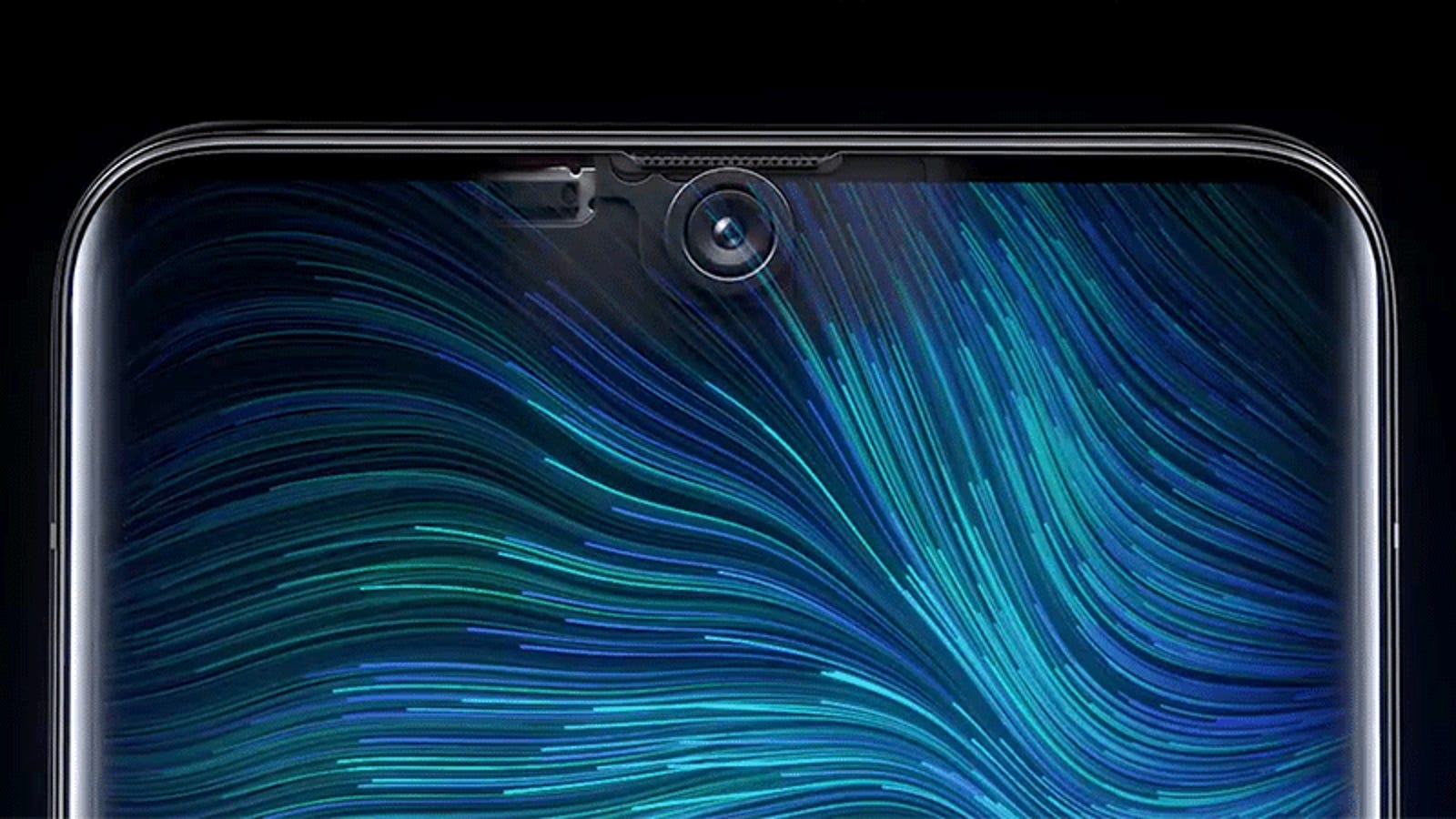 You can tell yourself what you need to feel better at staring at your smartphone's ugly notch all day, but it's an awkward design decision that acts as a placeholder until one more elegant solution to store a camera in front (and other tech) come together. Apple doesn't seem to be able to get rid of it, but Oppo now shows a smartphone prototype that manages to hide a selfie camera behind its screen.
After addressing new technology a few weeks ago, Oppo brought a prototype to the MWC Shanghai Fair which takes place in China this week. According to the company, the phone uses a specially developed transparent material that allows light to pass through the various elements of the display, as well as a redesigned pixel structure that improves transmittance. Oppo claims that while the screen is turned on, the camera lens underneath is invisible, but Engadget Chinese managed to get some close-ups of the prototype, and the area covering the camera appears to stand out from the rest of the screen,

A true bezel-less display is the ideal solution for mobile devices as they allow the screen size to fully utilize the size of the current device. But features like fingerprint readers, selfie cameras, and the infrared projector that allow Apple's face ID to work have required nasty compromises such as notches or holes punched in the corner of the screen. The industry does some important interventions to eliminate these eyes, though with the fingerprint readers under the screen and turning cameras that can shoot either forward or backward. (Although more moving parts mean more ways for your phone to break.)
Oppos solution seems to be the ideal one, even though its performance is not perfect yet. In a tweet the company revealed that special image processing algorithms are required to remove haze, adjust the white balance and solve other problems caused by the extra layers of glass and electronics over the camera lens. This will be a problem across the table, but we have already seen AI-assisted algorithms flawlessly removed intrusive watermarks from photos, so it seems that a combination of smart software and hardware could make under-screen selfie cameras a viable one. solution – in the end. Despite the prototype MWC Shanghai Oppo has not announced when a smartphone with the new technology will arrive, even though it claims to be in the near future.