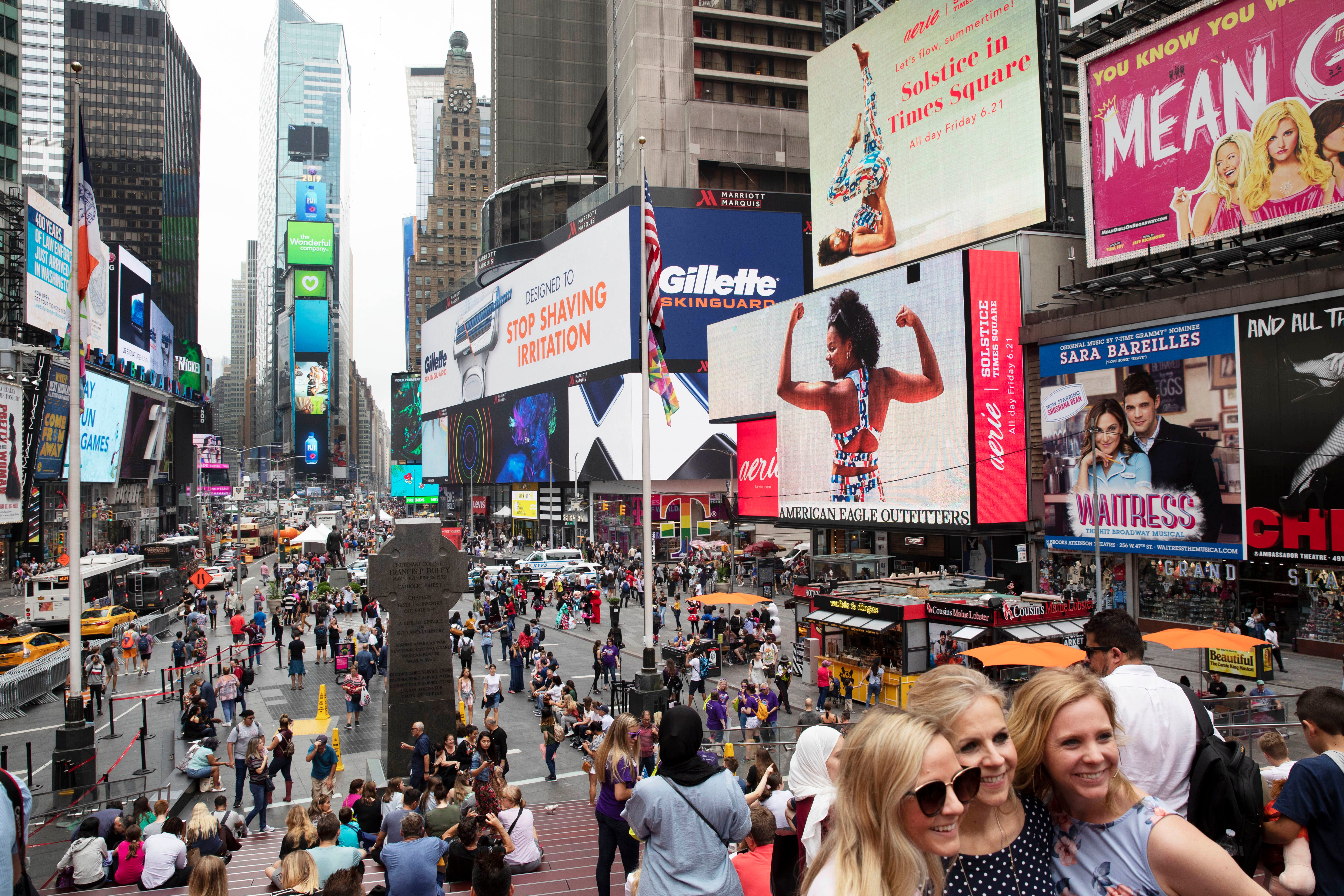 The city most affected by conoravirus hits a milestone on Monday.
New York City will begin to open again after being hit by the pandemic, then an outburst of rage over racism and police brutality.
New York relieves the restrictions that close schools, businesses and much of city life in March.
GET FOX BUSINESS UP TO FAST by clicking here
The city had a curfew for much of last week. Famous shops were brought up after days of turmoil. The lights are off at Broadway theaters and the subway no longer runs overnight.
Construction, manufacturing, wholesalers and former "non-essential"
; retailers can resume work with restrictions. Resellers can reopen for delivery and pickup, even if customers are unable to browse inside yet.
The city is trying to return to business after being epicentered for the U.S. coronavirus outbreak and suffered a powerful wave that killed more than 500 people a day on its peak through mid-April. Overall, more than 21,000 people across the city have died from confirmed or probable COVID-19.
Crowds of New Yorkers have spent time outdoors. Several restaurants offered transportation service, and thousands of people marched in protests sparked by Minneapolis police killing George Floyd.
CLICK HERE TO READ MORE ON FOX BUSINESS
Commuters will find subway plans back to the usual Monday with signs showing people how far apart they have to stand – or try to – on platforms. The closures from 1 to 1 p.m. 5 to 5 p.m. 17, which began in early May, will continue so trains can be cleaned.
One o'clock 8 a.m. to 5 p.m. curfew was lifted Sunday, a day earlier than originally scheduled.
The Associated Press contributed to this article.
Source link