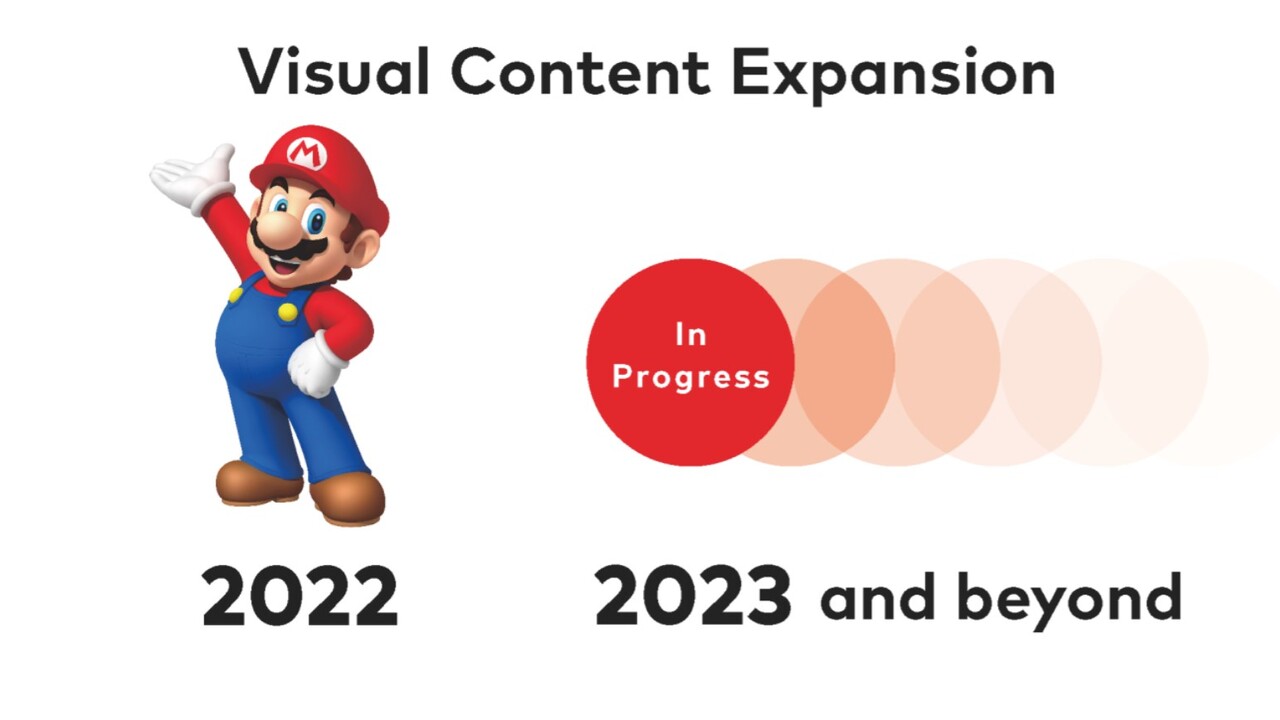 Nintendo has announced its briefing on Corporate Management Policy for this fiscal year, and in addition to touching on plans for its future hardware, much of the document is dedicated to examining how the company expands its IP to reach a wider audience.
Most interesting is Nintendo President Shuntaro Furukawa that there are already several 'visual content expansion projects' in the works – presumably with reference to film and / or TV projects – in addition to the Super Mario movie currently in production at Illumination, the company behind it Minions movie.
The animated Mario movie is scheduled for release in 2022, and there is no word yet on what these other productions are or when they will come, but it looks like Nintendo has big expansion plans in the silly field with ̵
6; visual content '.
The briefing also specifies that "Going forward, visual content expansion initiatives may not be limited to movies," suggesting a wide range of projects for large and small screens. Check out the full quote below:
We have also already embarked on several other visual content expansion projects and are pursuing further opportunities. As we have previously shared, the Super Mario movie is funded by Nintendo as well as Universal Pictures, and we are actively involved in planning, development and production. Going forward, visual content expansion initiatives may not be limited to movies. The scope of our investments will vary depending on the type of project, but we will continue to invest in these entertainment expansion initiatives to increase the number of people who have access to our IP.
Successfully animated Castlevania series on Netflix leading to several additional video game related projects on the way to the streaming service, you can imagine Nintendo has been eyeing this particular ball for some time. Of course, 'visual content' is deliberately vague and can mean many things: web series, animated shorts, live-action shows or something completely different.
Sounds tantalizing, no? We are certainly fascinated to see what Nintendo has up its sleeve in the years to come.
What would you like to see? A Metroid movie, maybe? Tell us below which Nintendo IPs you would like to expand to 'visual content'.