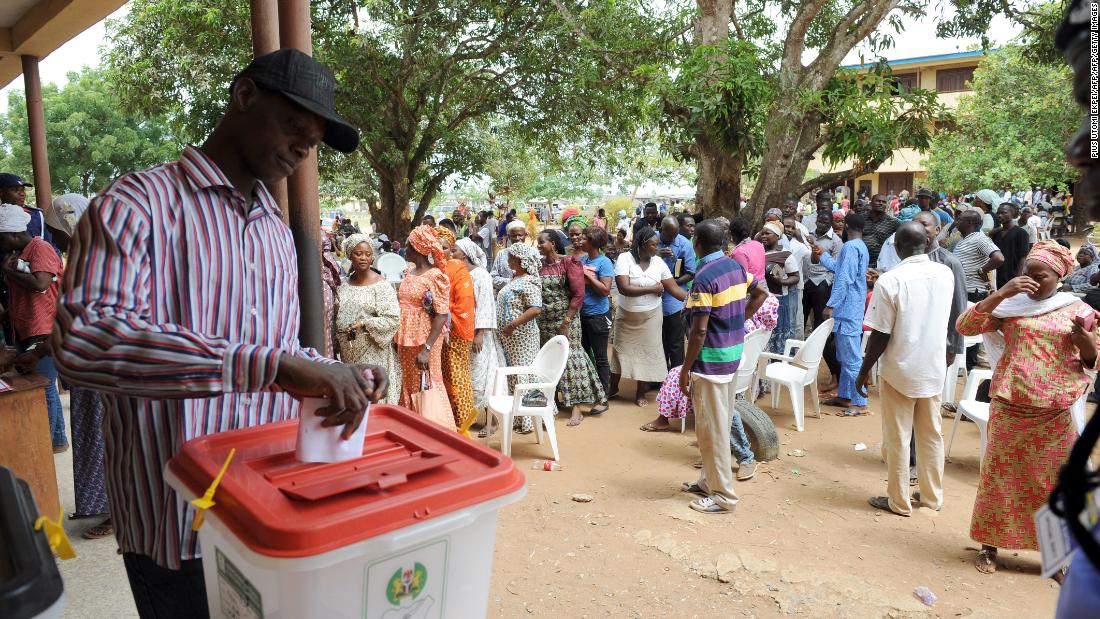 It markets the third time in row that has been delayed in Nigeria.
With 84 million people registered in the country, its Independent National Electoral Commission (INEC) has the mammoth task of overseeing the voting process in Africa's largest democracy.
Early on February 16, INEC's chairman said that after a review of the "logistics and operational plan," proceeding with the vote that day was not feasible.
The fallout was swift, with the two main political parties blaming one another. Nigeria is also counting the economic cost of delaying the elections, which has been put into
more than $ 2 billion
according to analysis firm SBM Intelligence, which estimates that Nigeria lost 0.531% of its $ 420 billion gross domestic product.
Many figures, such as Bayelsa State Governor Seriake Dickson, expressed concern that one week is not enough time for the INEC to deal with the concerns they expressed previously.
The delay also comes with a new set of logistical challenges. For example, the dates on thousands of electronic card readers for biometric voting were all required to be changed to the new election date. INEC says that it has now reconfigured 100% of these readers and is on track to deliver voting materials to states that didn't originally have them.
Probably likely to go ahead, there are fears of low participation on Saturday, including those expressed by INEC itself. Spokesman Festus Okoye told local media on Monday, "We are worried about voter turnout."
Many Nigerians travel from major cities such as Lagos and to their home towns or villages to vote where they are registered. Some are unlikely to make another trip after last week's wasted journey or will be unwilling to pay to travel again.
In an effort to get out the vote, the government has declared the elections and public holidays and airlines are offering discounts. Groups are also organizing free "buses for democracy," to help combat voter apathy.
What about the threats of violence?
The delay has increased tensions in this crucial vote and there has been some violence in the lead-up, prompting warnings from the British and US governments that they would deny to, and could prosecute, anyone found inciting violence during the election .
A terrorist group with links to ISIS claimed responsibility for a deadly February 12 attack on a motorcade carrying the governor of Nigeria's northeastern Borno state. Governor Kashim Shettima escaped unscathed and Isa Gusau, his media aide, told CNN on Thursday that the ambush killed three people, although locals put the figures much higher.