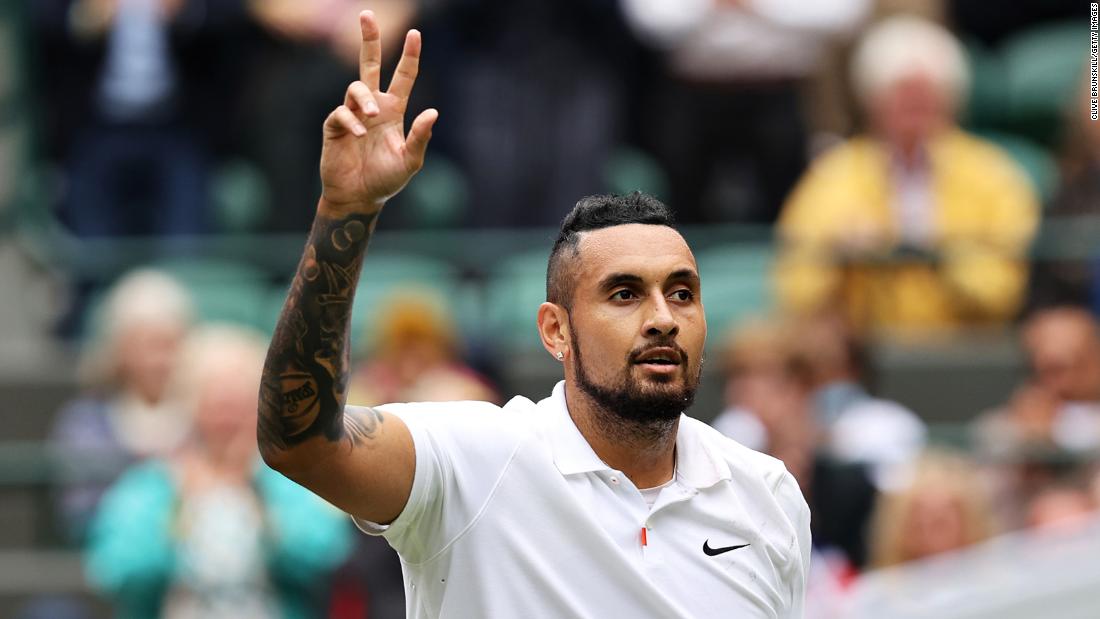 Game organizers announced Thursday that Tokyo venues for the pandemic delayed event will not host spectators due to the city's coronavirus state of emergency.
The new state of emergency for the capital runs from 12 July to 22 August – covering the 16 days of the matches played in full.
In a statement posted on Twitter, Kyrgios wrote: "It's a decision I did not make easily. It has been my dream to represent Australia at the Olympics and I know I may never get that opportunity again.
"But I know myself too. The idea of ​​playing in front of empty stadiums just doesn't sit well with me. It never did."
READ: Six years after his grandmother died, Nick Kyrgios fights with demons
There are a total of 42 venues listed on the Tokyo 2020 website. Twenty-five are in Tokyo, and the rest are in seven other prefectures.
However, three prefectures near Tokyo – Chiba, Kanagawa and Saitama – will not have spectators at Olympic competition venues, according to Tokyo 2020 President Seiko Hashimoto.
Miyagi, Fukushima and Shizuoka prefectures have decided that venues can be filled to 50% of capacity with a maximum of 10,000 spectators, Hashimoto added.
'I need to get my body in order'
Kyrgios was originally named in the 11-member Australian Olympic tennis team of six men and five women in late June.
However, the 26-year-old already had doubts about his participation in the Games after retiring with a stomach ache during his Wimbledon match in the third round with Felix Auger-Aliassime on Saturday.
"I do not want to take the opportunity of a healthy Aussie athlete who is ready to represent the country," Krygios added.
"I also want to take all the time I need to get my body in order."
Source link