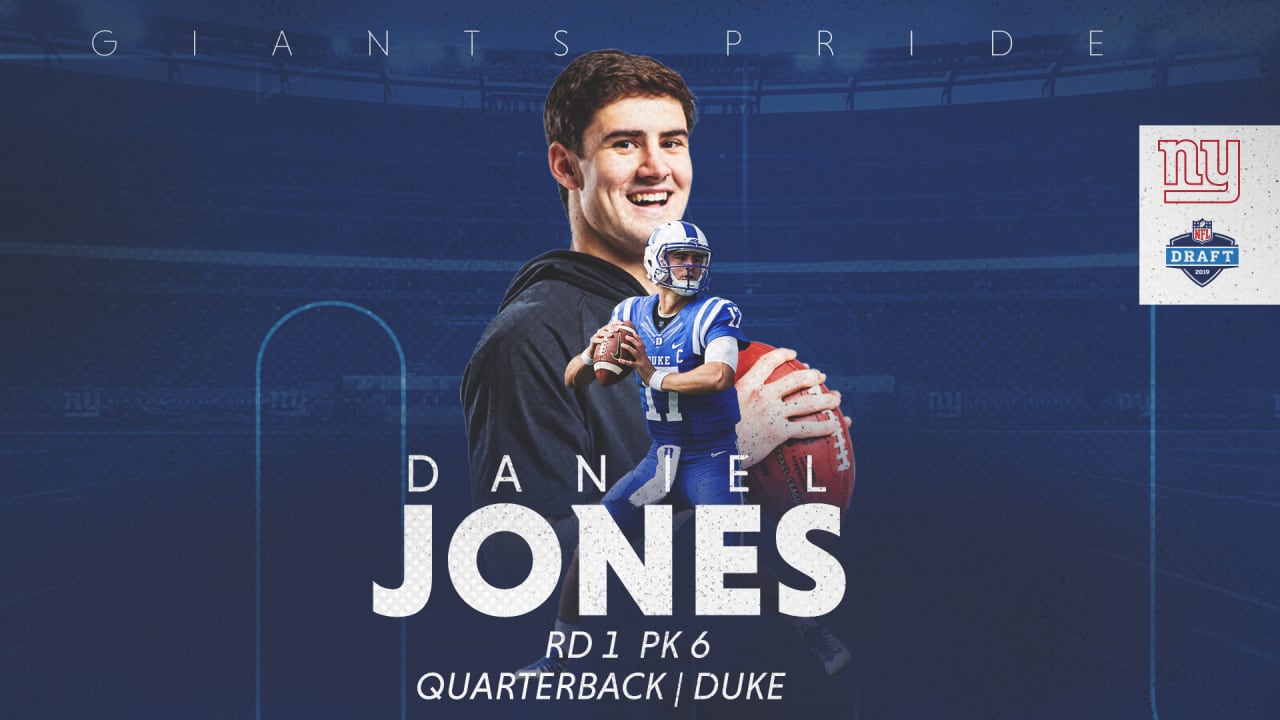 6th Jones was also the MVP of the 2017 Quick Lane Bowl vs. Northern Illinois, and the Offensive Player of the Game of the 2018 Walk-on Independence Bowl vs. Temple.
7th Jones, like many of the top college quarterbacks, was a counselor at the Manning Passing Academy in Louisiana. He also saw Eli when the two-time Super Bowl MVP would gather his Giants receivers for offseason workouts on the Duke campus. Before taking over as head coach of the Blue Devils in 2008, David Cutcliffe mentored the Manning brothers, two former SEC players of the year who went on to be drafted no. 1
overall in their respective classes. With Eli, he was the Ole Miss head coach. With Peyton, he was the assistant head coach and ran the offense at Tennessee.
8. Jones capped his collegiate career with a record-setting bowl performance. He threw for 423 yards and five touchdowns, both Independence Bowl records. So Duke's point total was in a 56-27 victory over Temple. It was Cutliffe's first Independence Bowl victory since Eli led Ole Miss to win over Nebraska as a junior in 2002.
9. Jones, a three-year letterman at Charlotte (N.C.) Latin High School who helped his team to two state championship game appearances, originally committed to Princeton after his junior year. But high school coach Larry McNulty called Cutcliffe and said he thought Jones is being under-recruited. Part of the reason was people thinking he was more of a basketball player early in his high school career. "I looked at him and I called Larry right back and I said," Do not call anyone else, "" Cutcliffe recalled at Duke's day. "He had gone from basketball player to football player. He did a lot of things naturally well, but I knew that he had a shot at being special and boy was right. "
10. Jones graduated from Duke in December with a degree in economics. His sister, Becca, lettered four seasons (2013-14-15-16) as a member of the field hockey program at Davidson College. His brother, Bates, is a member of the basketball program at Davidson. Another sister, Ruthie, signed at National Letter of Intent to play soccer at Duke University beginning in the fall of 2019.
Source link