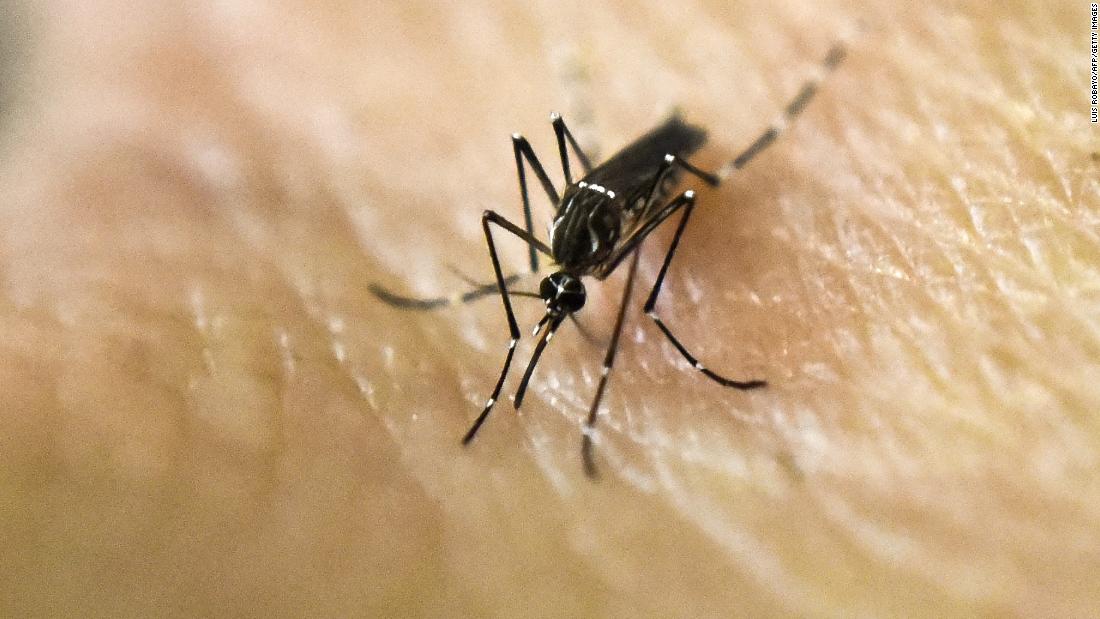 "Today we reported this year's first West Nile Virus case, the earliest ever in NJ's mosquito season," New Jersey Department of Health Commissioner Shereef Elnahal
tweeted
Tuesday.
Last year, 61 people were reportedly infected with West Nile, the most ever in the Garden State.
West Nile season in the United States usually extends from June to September, says Mayo Clinic.
On June 25, the American Centers for Disease Control and Prevention held 10 human cases of West Nile in Arizona, Arkansas, Idaho, Nevada, Oklahoma, Virginia and Wyoming.
Nationally, there were 2,538 cases of West Nile reported in 201
8, according to the CDC, up from 2002 reported cases the year before.
Symptoms include headache, body pain and joint pain. Most people recover quickly, but fatigue may last weeks or months after infection. In more severe cases, people develop encephalitis and meningitis. There is no treatment for the virus itself.
About 1 in every 5 people infected with West Nile develops symptoms, and about 1 in 150 people become seriously ill, according to the CDC.
West Nile has killed about 2,000 people since its first discovery in the United States in 1999. It is usually spread through bites from infected mosquitoes, not through human to human contact. It is the most common disease transmitted from mosquitoes to humans in the United States, CDC says.
To prevent multiple infections, Elnahal urged people to wear long sleeves and pants when outdoors, using EPA-registered insecticide and draining any standing water in their yards.