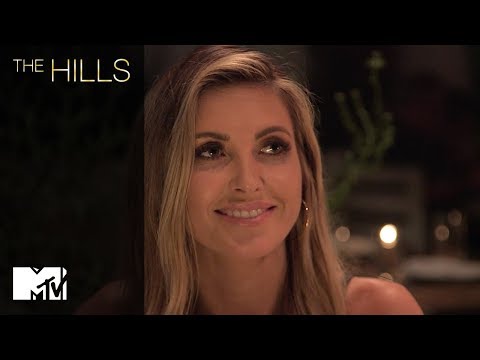 The lip gloss is poppin' – and so is the drama!

MTV unleashed a new teaser for The Hills: New Beginnings ahead of the revival's premiere tonight, promising what looks like the most theatrical incarnation of the beloved reality series yet! 1

9659006] The new clip (above) shows all your fave images in their mirrors as they reflect on the life of the past eight years since cameras stopped rolling. Despite how shiny and new they look, each cast member is plagued by a skeleton or two that will come back to haunt them as they reunite and party like it's 2007 – AKA hash their issues in the club.

Related : Do Audrina & Justin Bobby Get Together On 'The Hills' Reboot?

Highlights include Heidi Montag and Spencer Pratt clinking champagne glasses and lamenting about the downside of fame, a post-divorce Audrina Patridge and ex Justin Bobby talking about relationships over dinner, newcomer Brandon Lee calling out Brody Jenner on the beach, and actress Mischa Barton speaking on past betrayals.

It all comes to a crescendo when series villain Stephanie Pratt has it with her estranged brother, who calls here the "most self-centered human ever."

Whoa. Eat your heart out, Lauren Conrad . [19659016] The Hills: New Beginnings tonight on MTV!
Jun 24, 2019 10:06 AM PDT
Source link