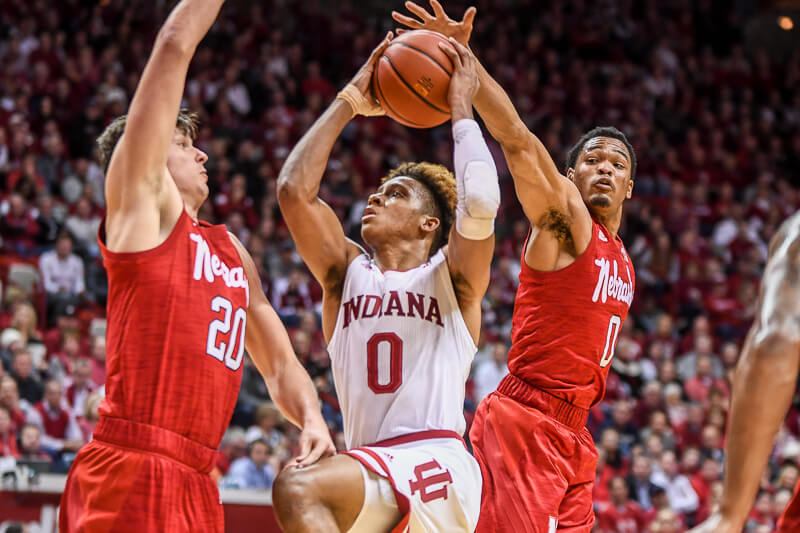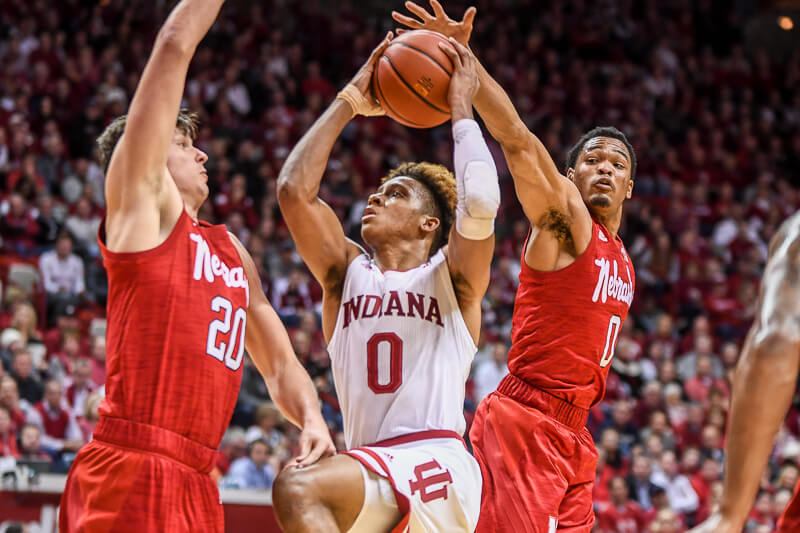 Thoughts of a 66-51 loss for Cornhuskers:
At this point in the season, the slow start was not surprising. And when Indiana cut it that once was a Nebraska 1
8-point single-digit lead at half – followed by a strong start once out of the closet to cut the lead to three for a figure, at least Hoosiers would make a game of this.
But that was not the case when Cornhusker easily saved this to a 15-point victory. It has been said by others and is true: This is a bad loss for Indiana, who probably darkens his loss in the Duke's hands back in November as the worst of the season.
So what happened?
Start with Indian's offense, which was second rate tonight. Nebraska entered the competition with the second best defense in Big Ten game, but you wouldn't know it by seeing this. Its ability to blend in a 1-3-1 zone with its male defense frustrated Hoosiers as they struggled to get any kind of rhythm to go towards the zone. Hoosiers only hit 2-14 away, sometimes went to the 3-ball prematurely, a regular event this season.
Their free throw shot returned to early season form as they shot only 57.9 percent (11-of-19) from the line. After two straight games to fit the ball well, Nana's turnover rate shot up to 20 percent. Devonte Green (1-of-6), Justin Smith (2-of-7), Robert Phinisee (1-of-3) and Evan Fitnzer (0-of-3) shot a combined 4-by-19 from the floor. And while Romeo Langford was a spark in transition and led all scores by 18 points, there were times when it felt like he was trying to do a little too much, and he ended up shooting only 35 percent off the floor (5-of-a-kind). 14).
Add it all, and Indian's 51 points and .80 points per. Possession was both seasonal. It just doesn't get it done in Big Ten play.
Although it defended badly to start and allowed Cornhuskers to streak to regain its lead, especially with difficulty defending the 3-point line, the parent Indiana defended well enough to win this. Nebraska threw a balanced four-player attack in double figures (James Palmer, Glynn Watson Jr., Thomas Allen, Issac Copeland) and one with nine points (Isaiah Roby), but scored 1.02 points per second. Possession, the lowest result in a victory this season.
"It was one of the most disappointing games we played as a team this season," Miller said after the competition. "We had no energy, no pop."
And that was perhaps the most disturbing thing this is. Indiana, in a home game, played flat and uninspired, so Nebraska wins with ease. Hoosiers has now lost three straight. They are rewarded with a trip to Purdue on Saturday, and you think that Paint Crew will be relentless in the Mackey Arena.
This Big Ten planner pays Hoosier's no favors. And with the loss of the evening, they have only guilt in themselves.
Filed to: Nebraska Cornhuskers
Source link