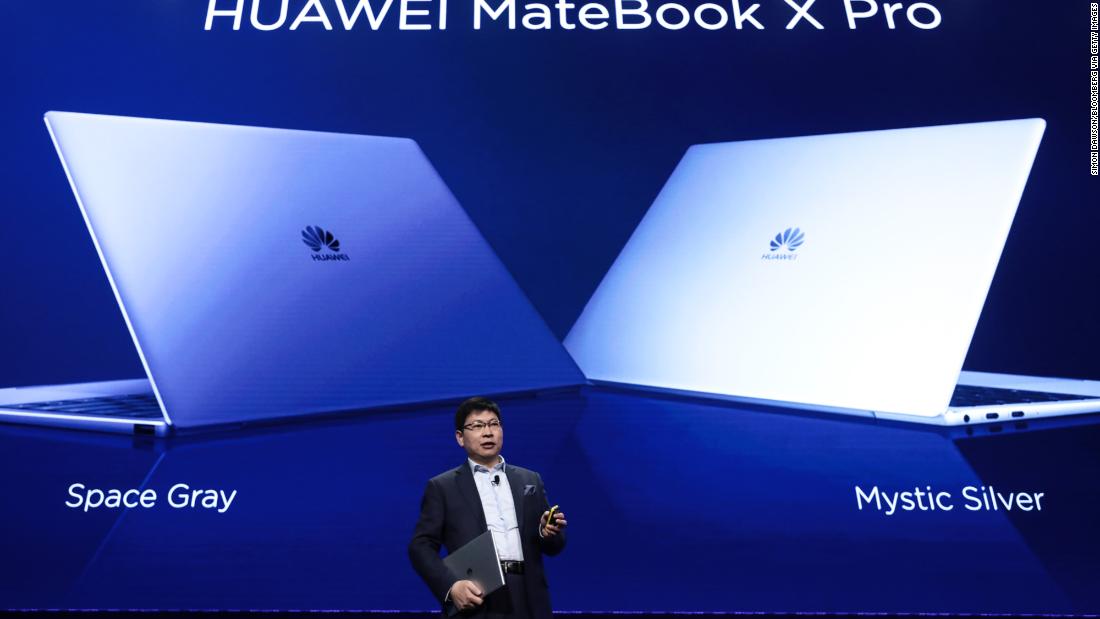 Microsoft
(

MSFT

)
has removed the Chinese company's laptops from its online store. A Friday search for "Huawei" returned no results for any devices and links to the latest models now show error messages. Microsoft refused to comment on when the products were removed.
The move comes after the United States has placed Huawei on a trading blacklist, preventing US companies from selling tech and components to the company. Under the new constraints, Microsoft can no longer deliver its Windows operating system to Huawei, which the Chinese company uses in its laptops.
Microsoft spokesman Andrew Pickup said on Friday that the company "does not comment on this topic in any capacity." Huawei did not respond promptly to a comment request.
It's just the latest setback for the Chinese tech giant.
Huawei is the world's largest manufacturer of telecommunications equipment and its smartphones compete with those like
Apple
(

AAPL

)
and
Samsung
(

SSNLF]

)
.
But now it is in a crisis situation as suppliers begin to cut off ties to comply with the US export ban.
Google ( GOOGL ) gave a big blow to Huawei earlier this week as it signaled that new Huawei smartphones would not have access to their Android operating system or popular apps and services such as Gmail and Google Maps.