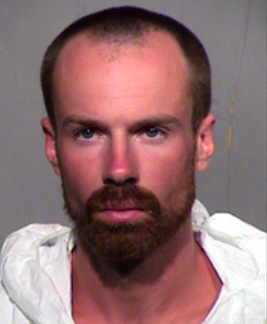 (newser)
–
By Michael Paul Adam's own words, the police say that Elijah Al-Amin's 17-year-old did not say or threatened the 27-year-old man in a Peoria, Ariz. to the parking lot, which asked Adams to suddenly and mortally stab him. According to acts quoted by CNN, witnesses say that Adams climbed the teen early Thursday in the circle K and stacked him on the right side of the throat without prior provocation. Cops found a blood Adams near the store and took him to jail; Elijah was taken to a hospital where he was pronounced dead. Adams, as the Arizona Department of Corrections says, came out of prison just two days before, police said "rap music made him feel insecure because he was previously attacked by people who listened to the music genre". CBS 5.
According to the documents, Adams added that "people who listen to rap music are a threat to him and society" and that he believed he was "proactive rather than reactive" to keep others "safe" from Elijah, who was black, white and latino. The lawyer, who represented Adams in his first right appearance, says he has mental illness and was released from prison without any meds or access to them. An ADC rep, however, says in a statement that Adams "was not severely mentally ill." Adams has been accused of first-degree murder and is in the Maricopa County Prison with $ 1
million bail; an initial consultation is set for Monday, per.
Arizona Republic
. On Twitter, meanwhile, a
#JusticeforElijah hashtag
is circulating. "Everyone loved him," tells her mother CNN, adding that her son had two jobs, not drinking or smoking, and starting her own lawn activity on the side. "He's my baby and I'll bury him." (Read more murder stories.)
was FBAPI = & # 39; 119343999649 & # 39 ;;
window.fbAsyncInit = function () { FB.init ({ AppId: FBAPI, status: sand, cookie: genuine, xfbml: true, oauth: true, authResponse: true, version: & # 39; v2.5 & # 39; });
FB.Event.subscribe (& # 39; edge.create & # 39 ;, function (response) { AnalyticsCustomEvent (& # 39; Facebook & # 39 ;, & # 39; Like & # 39 ;, & # 39; P & # 39;); }); };
// Load the SDK asynchronously (function (d, s, id) { var js, fjs = d.getElementsByTagName (s) [0]; if (d.getElementById (id)) returns; js = d.createElement (s); js.id = id; js.src = "http://connect.facebook.net/en_US/sdk.js"; fjs.parentNode.insertBefore (js, fjs); } (document, & # 39; script & # 39 ;, & # 39; facebook-jssdk & # 39;));