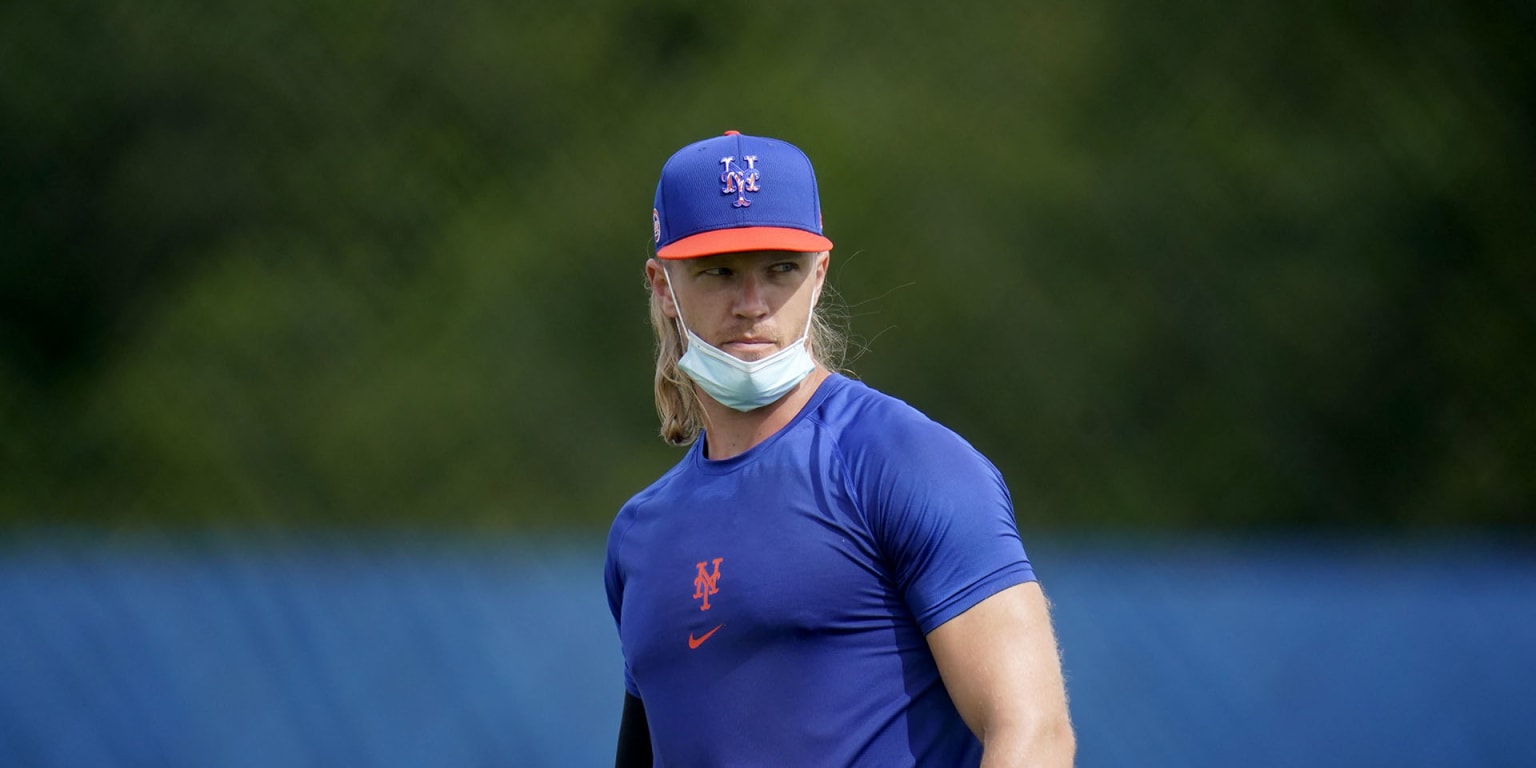 NEW YORK – Recent setbacks for Carlos Carrasco and Noah Syndergaard have changed the Mets' pitching landscape. When the Mets broke camp in March, they were hoping both of these players were in their rotation by June. Now both weeks, if not months, remain away.
As such, rotation assistance is the area that the Mets are most likely to complete before the July 30 trading deadline. As things currently stand, the Mets have three distinctive starting pitchers in Jacob deGrom, Marcus Stroman and Taijuan Walker. Two others, David Peterson and Joey Lucchesi, are standing on a more shaky ground due to their appearance on the spot with no obvious candidates pushing for promotions in Triple-A Syracuse. As such, general manager Zack Scott acknowledged on Friday that pitching could be a goal in the coming weeks.
"If I project out, it will be the most obvious area of ​​need, just because of the timelines for these two injuries," Scott said, referring to Carrasco and Syndergaard. "But hopefully we have some guys stepping up."
;
The Mets recently closed Carrasco's throwing program because he did not achieve the type of strength gains they expected in his rehabilitation from a torn right hamstring. Carrasco received a platelet-rich plasma injection in the leg earlier in the week and will not start vomiting again until next week.
Mets officials retain hopes Carrasco can join the rotation in mid to late July. But even after he starts throwing, Carrasco still has to complete a full progression in the spring, which takes about a month. Syndergaard is even further behind due to a bout of right elbow inflammation that should keep him sidelined until early August, if not later.
"Obviously it will affect what we're looking at right now," Scott said of potential deals. "Starting pitch depth is always something I feel like every deadline in my career, we have been looking for it. So that definitely contributes to how we look at it. "
However, if the Mets do not swing a trade for a starting pitcher, it is unlikely to happen until much closer to the deadline. Like all teams, the Mets regularly check in with rivals for players who may become available. But with so many clubs still in contention in early June, Scott said: "The prices of 'Buy It Now' are very high."
Add depth
The Mets made a starting pitching addition on Friday, claiming veteran right-hander Nick Tropeano deviated from the Giants and selected him for Triple-A Syracuse. Tropeano will be a candidate to start for the Mets later this month when they have three double heads planned over a stretch of seven games.
This was the Mets' second claim from Tropeano in the last eight months. The team added him to its roster last October, but was not offered him in December. Tropeano later signed as a free agent with the Giants, appointing him to task earlier in the week.
The Mets intend to keep Tropeano stretched out like a starting pitcher as he was while hitting space with the Giants' Triple-A Sacramento affiliation earlier this year. In three starts for Sacramento, Tropeano totaled a 2.79 ERA as well as a 1.50 mark in four emergency appearances for the big club. He and Thomas Szapucki are the Mets' two most realistic short-term rotation fills because both are already on the 40-man list.
To make room for Tropeano, the Mets' relief pitcher Tommy Hunter transferred to the 60-day injury list.
Damage clarity
Brandon Nimmo recently received welcome news from Ohio-based hand surgeon Dr. Thomas Graham, who diagnosed him with a small ligament tear near the base of his left index finger. Graham and Met's doctors had previously feared that Nimmo was dealing with a nerve problem that could be difficult to diagnose and even more difficult to cure. Instead, a subsequent MRI scan revealed that a small portion of the ligament had actually peeled off his finger bones.
"This is where the swelling came from," Nimmo said. "This explains it a little more. An accident slowly. It's still not normal. It still should not happen. But we hope this is the only time it ever happens. "
Graham told Nimmo that the ligament should be attached all the way to his bones in time. Nimmo still feels some discomfort in his finger, but he will know more when he begins a batting training progression in the coming days. If all goes well, he should begin a rehabilitation task in the middle to the end of next week.
The helper returns
Ahead of Friday's game against the Padres, Mets infielder Luis Guillorme from IL activated one day ahead of schedule. To clear space, they selected teammate Travis Blankenhorn for Syracuse.
Guillorme had been at IL since April 30 due to a rather slanted strain. Although he was on the bench Friday against left-handed Blake Snell, he was to take over for José Peraza as the Mets' primary second baseman until Jeff McNeil also returns from IL.
McNeil, who is resuming a strained left hamstring, is due to begin a less-oriented rehabilitation task on Sunday. The Mets hope he can return before the following weekend. (Outfielder Michael Conforto, who is also breastfeeding a strained right hamstring, is about a week behind McNeil.)
The Mets have signed native New Zealander Elliot Johnstone to a Minor League deal. Johnstone, who beat two seasons for Auckland Tuatara from the Australian Baseball League, hopes to become the first New Zealander in Major League history.
• Former Mets infielder Todd Frazier continues his professional career close to home. Frazier debuted Friday for minors in Sussex County (NJ) in the independent Frontier League. He is fresh from a period with Team USA, which he helped qualify for the berth at the Olympics in Tokyo.
Source link