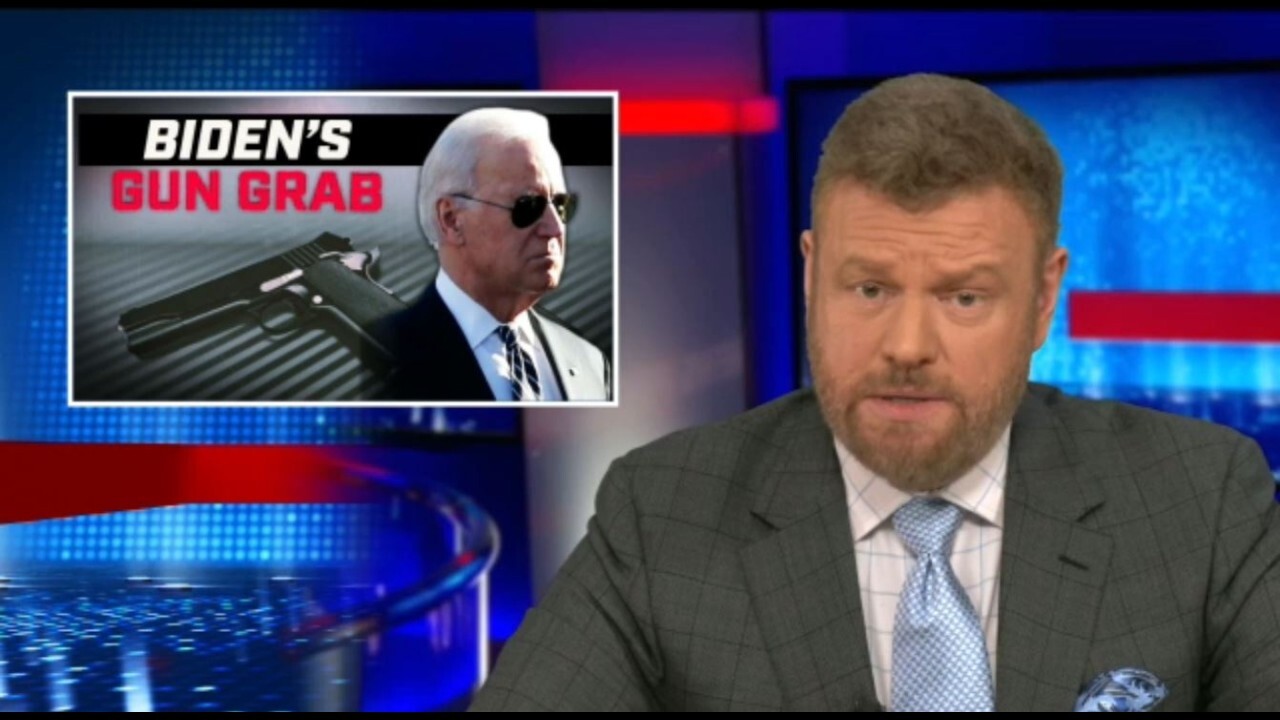 'Fox News Primetime' host Mark Steyn is reacting to President Biden's proposed arms control measures, saying: "The more he insists he does nothing that affects the second amendment, the more ammunition sales go through the roof."
MARK STEYN: An amendment is part of the Constitution, and the Constitution is definitely constitutionally absolute – at least until they can rattle a judge up to decide that the Constitution is unconstitutional, which court decision should come every day now, probably from the Ninth Circuit . Practically speaking, the measures include: restrictions on gun-stabilizing braces, as Joe Biden claims, allow handguns to be used as high-precision rifles with low recoil and yet with an easy concealment of a gun. A new rule that closes yet another supposed loophole on so-called "ghost weapons"

; that you can assemble yourself, "ghost weapons" is one of the new scary terms they have come up with. A national "red flag law" that allows family members or law enforcement to go to court for a suspension of a person's rights to the Second Amendment and a gun control lawyer as head of the ATF.
Boy, can I not wait to see what impact these movements have on the shooting of children in Chicago every weekend.
SEE THE FULL INTERVIEW HERE
Source link