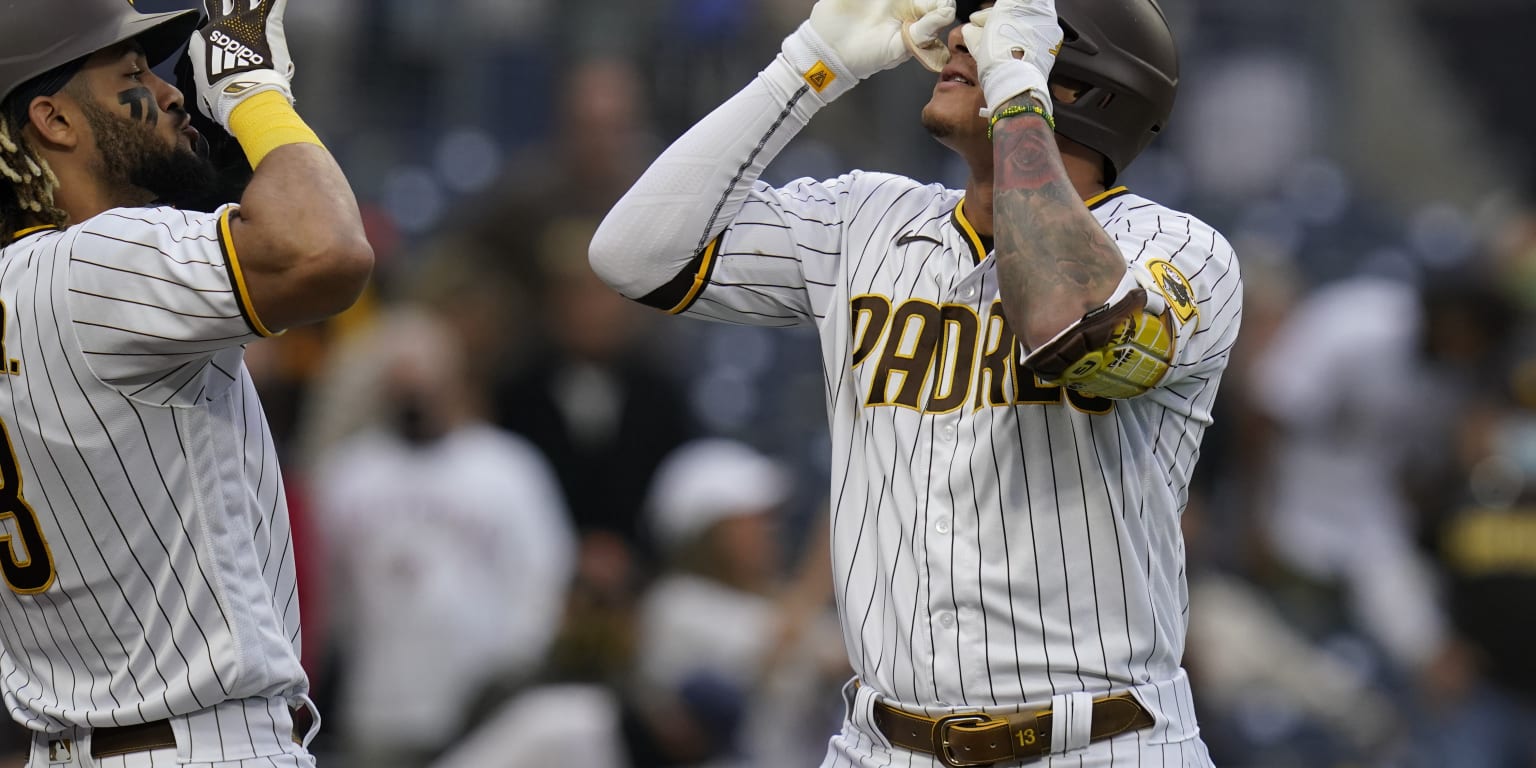 SAN DIEGO – Despite the worrying injuries in their starting rotation, despite the early season matches at the offense, despite the biggest league-leading foul – it's May 1 and the Padres move up to the top of the National League West position.
Manny Machado hit a three-run home run in the first inning, and the Padres' pitching staff spent nine innings, making it hold in a 6-2 victory over the Giants on Saturday night. Blake Snell allowed two runs (one earned) over five innings, and the bright San Diego bullpen did the rest.
The victory moved the Padres within half a game of the Giants in what has become an early season NL West slugfest. Like especially, the Padres even moved with the Dodgers at. 1
6-12 – just 10 days after they got into a four-game set in Los Angeles that sat five games left.
"It's the best division in baseball," Machado said. "It's a big division. Everyone plays very good baseball and it gets tough. But in general, as a group, we just take it day by day. … Just worry about ourselves. You will not win a championship in April or May. "
In fact, there is little value in scoreboard safaris on May 1st. But the Padres know the value in victories against the NL West opposition. On Sunday, they finish a stretch of nine consecutive matches against their division rivals, and so far they are 6-2.
"It gets there," Machado said. "… We are a click away from getting this started and once we do, this train will run in the long run. So we just have to keep painting. "
As Machado suggested, the Padres have not found the top gear consistently enough this season. Lately, they are still winning games.
Perhaps no one exemplifies it better than Snell. It has been a battle for the former winner of the American Young Cy Young Award. But even though Snell has not completed six innings in any of his starts, he has allowed two runs or fewer in each start except one.
"I'm fine, but there's always better," Snell said. "I just have to go deeper into the games, which is [about] consistency in the strike zone. … A lot of work to do. But we do, and we get there. I continue to grow and get better. "
Snell spoke with a touch of frustration that he has not quite put it together this year – and that should speak volumes. The left-hander owns a perfectly respectable 3.51 ERA through six starts in San Diego. He says it's not good enough.
Saturday night it was. Snell went out with a lead after five, and Padre's bullpen was as dominant as ever. Austin Adams and Emilio Pagán then struck out continuously in the seventh and eighth innings.
Padres complained about a useful insurance in the eighth. Jurickson Profar launched a knife-hit home run, and Kevin Cron followed with a two-run single later in the frame. These runs allowed the Padres to avoid using closer Mark Melancon another night in a row as Pierce Johnson slammed the door instead.
In fact, the Padres have not had many victories like this one this season – where the offense and pitching staff were equally responsible. At times, they have been too dependent on a starter to carry them. Other times, the burden has fallen too heavily on the bullpen.
And yet, here they are, winners of three straight, tied with the Dodgers, half a game out of first place – and with another level still to be reached.
"From April, the bullpen and pitching staff have carried us," Machado said. "I think it's time for the offense to start chipping in, start doing what we need to do. Last few games … everyone chips away and starts syncing offensively. Every time we are synchronized as a whole, it becomes dangerous. "
Source link