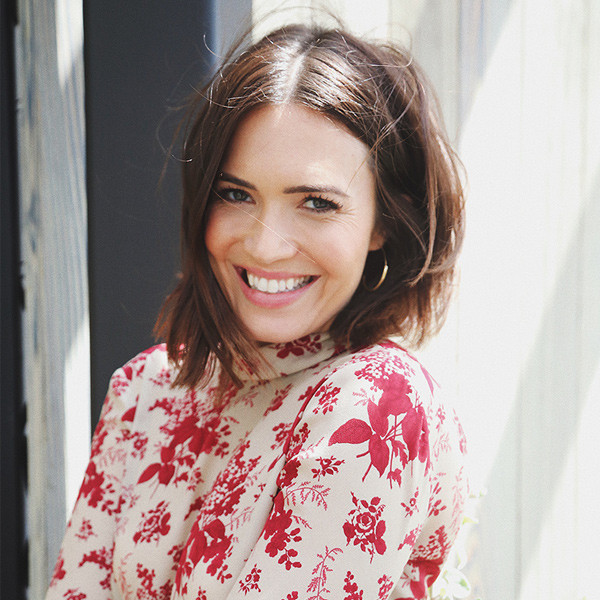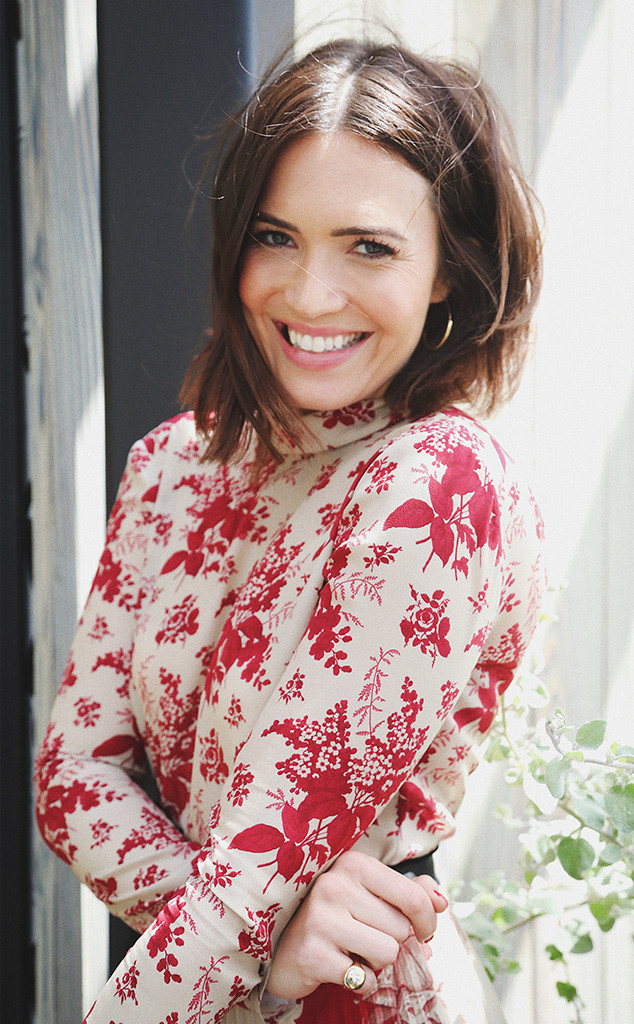 Jenna Jones
Mandy Moore just took her passion for outdoor adventure to new heights.
The This Is Us star reached the base camp of Mount Everest earlier this week.
On Wednesday, the 35-year-old actress reflected on her journey and how she's changed since beginning her trek.
"There is no way to distill this experience down to a few sentences," she wrote on Instagram along with a few shots from the trip. "There is no way to encapsulate what we do through our veins and live in the mountains this past week. It will come in time. I think I'm slowly learning that I feel most like me when I'm outdoors. It's couldn't be any more outside my every day realm and yet something completely refreshing about being tasked with nothing more than breathing and slowly putting one foot in front of the other. "She also gave a little shout-out to her fellow adventurers in her group.
"We shared everything: laughs, toilet paper, snacks, skincare, the silly songs that got stuck in our heads, milk tea, selfies, the 'happy naturals,' etc …. all the makings of a quality trip to the most remarkable place any of us have ever been, "she later added. "I was also inspired by the collective perseverance this group had to help every other step of the way and to watch as we all with this shared goal of reaching base camp together is something I'll never forget."
Near the end of her post, she thanked the trip supporter, Eddie Bauer, as well as the group's leader, Melissa Reid . She also took a minute to share some of Reid's words of wisdom.
"Thank you for sharing such a substantial piece of yourself and this second home of yours with us," she continued. "It's every bit as magical as you described: Your expertise, your stories, your wisdom, your belief in us …. set the tone for this entire experience …. The funny thing is, Melissa kept mentioning this idea of ​​meditating and making goals while we were in the middle of the 'pain cave.' It's easy to make big plans when you're down at sea level but it's a lot of orders to do it while in the grips of something truly difficult. and made a mental list of things that scared me but I was anxious to tackle. Now that I'm back on solid ground, I can't wait to get home and get to it. "
Moore's journey to the base camp certainly wasn't easy, and she kept her social media followers informed every step of the way. From sharing the lessons she learned about pressure breathing to emphasizing the importance of staying nourished and hydrated to fight altitude sickness, Moore updated her fans on it all. She also posted plenty of pictures from the trip and honed those who had made the climb before her, including those who had lost their lives.
" attuned to the palpable energy of all those who came before and lost their lives in these mountains, "she wrote in a separate post. "The wave of emotion: respect, reverence, appreciation …. that washed over us as we took in the prayer flags and yellow domed tents of basecamp AND sat on the rocks regarding the chortens that dot the hillside of the Tukla Pass the day before, profoundly. "
Moore's climb came amid news that 1

1 people have died this year trying to summit the mountain. However, the TV star made it clear she was not trekking to the top.

"Not to take away from our journey but I field compiled to explain the difference between our trekking trip to Everest Base Camp vs the experienced and professional mountaineers and alpinists who are CLIMBING Everest, "she shared in another post. "If all goes well, we will have completed what is only 1/6 of the entire trip for someone who actually climbs (8 weeks total). We stand in the awe of the fortitude and training and superhuman strength it takes to attempt a feat like Everest and are deeply honored just to the Khumbu vibes and feel. "
Still, Moore seemed more focused on the experience as a whole than the final destination.
" Once we arrived in Kathmandu and had our de- we are going to look like, it became abundantly clear that this experience was going to be one of physical discomfort, personal challenge and fundamental spiritual growth. Sign me up, "she wrote near the beginning of the trip. "We also decided as a group to refer to our trip as a Everest viewing trek incase our plans deviated from the original goal of making it to base camp, placing greater importance on the journey and not the destination."
Moore's adventure should come as no surprise to her fans. Last year, Moore summited Mount Kilimanjaro with her now-husband Taylor Goldsmith .
var fbstarttime = new Date (); ! function (f, b, e, v, n, t, s) { if (f.fbq) return; n = f.fbq = function () { n.callMethod? n.callMethod.apply (n, arguments): n.queue.push (argument) }; if (! f._fbq) f._fbq = n; n.push = n; n.loaded =! 0; n.version = '2.0'; n.queue = []; t = b.createElement (e); t.async =! 0; t.src = v; s = b.getElementsByTagName (e) [0]; s.parentNode.insertBefore (t, s); } (window, document, 'script', 'https://connect.facebook.net/en_US/fbevents.js');
fbq ('init', '1611373942516879'); fbq ('track', 'pageview');
    var fbendtime = new Date ();
Source link