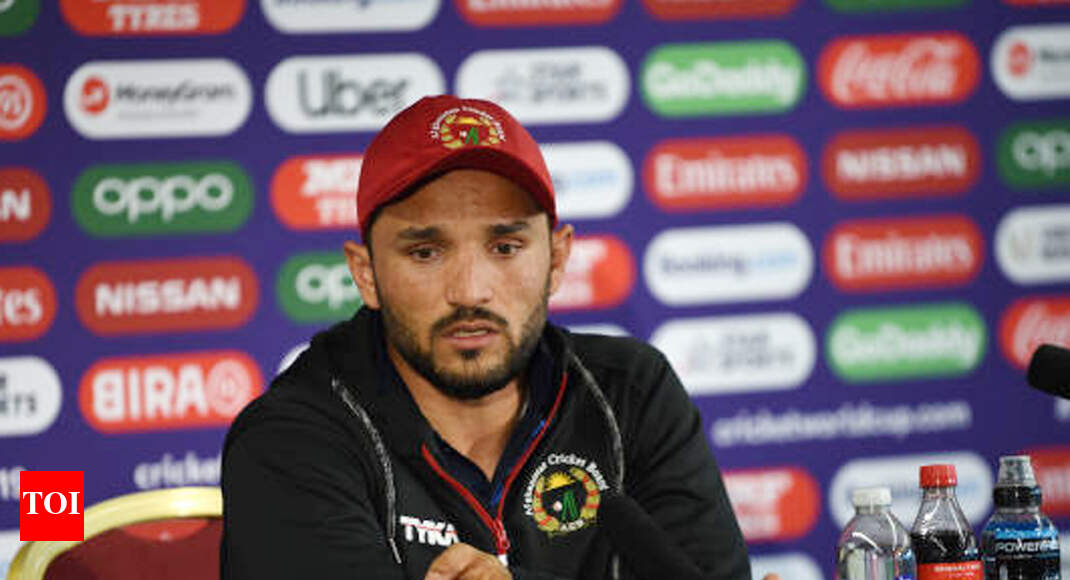 NEW DELHI: Afghanistan's captain Gulbadin Naib threatened to leave his press conference after the battle after their World Cup defeat to England on Tuesday after he hadn't had a line of questioning an event in a restaurant.
World Cup schedule | Point Table
The reports appeared on Tuesday that some members of the team were involved in a change in a Manchester restaurant after allegedly exempted from being admitted by a public member.
Greater Manchester Police said officers went to a restaurant – no arrests were made and investigations continued.
At his press conference after his side's 1
50-round defeat, Naib said he was not on the scene of the alleged incident and asked all questions to the team's security officer.
Naib played down the incident by saying that he had no new information to offer on the alleged deterioration.
"No, I didn't, so you can ask my security officer. I didn't know anything about him about them," he said.
When questioning the incident, Naib threatened to leave the conference.
Afghanistan captain Naib threatens to exit press conference
01:21 Source link