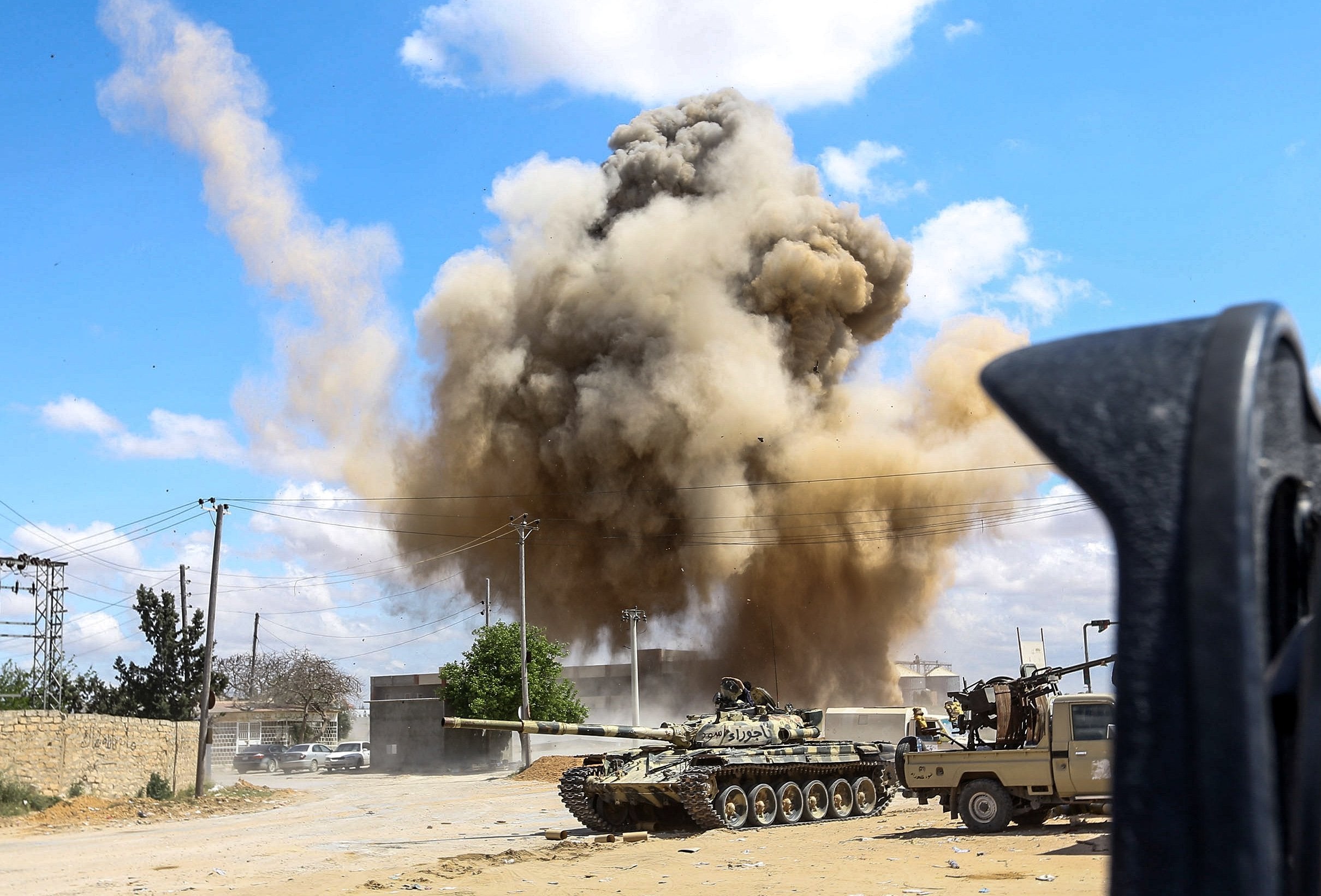 The warlord hailed by the west and Arab autocrats as a potential unifier of Libya has just been on the country's UN-backed interim leader, issuing a warrant for his arrest on "terrorism" charges as well as hammering the country's capital with airstrikes.
For years, Khalifa Haftar – a self-declared field marshal leading an army of young fighters – had the blessing of France, the United Arab Emirates, Egypt, and Saudi Arabia as he fought against Islamist militias in the country's east.
But he stunned many of his backers this month when he launched a surprise assault on Tripoli, vowing to control the city, and upending plans for peace talks.
We'll tell you what's true. You can use your own view.
From
     1

5p
€ 0.18
$ 0.18
USD 0.27
    Late on Thursday, the Libyan National Army's military prosecutor issued and arrest warrant for Fayez Serraj, the mild-mannered Libyan prime minister endorsed by the international community as leader of the country's transitional authority.

Mr. Haftar's spokesperson Ahmed al-Mismari accused Mr. Serraj and 22 others of "committing crimes or supporting terrorism in Libya."