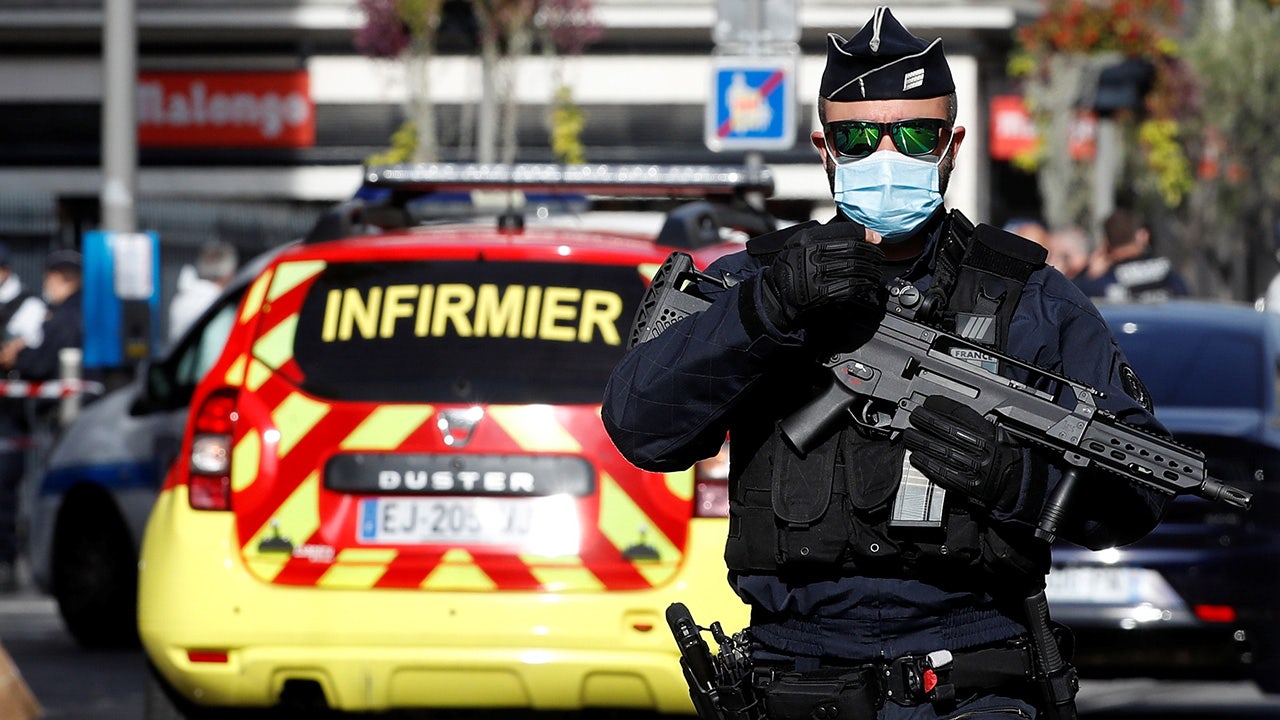 At least three people were killed and several were injured Thursday after a knife attack on a church in the French city of Nice, according to several reports.
One of the victims, a woman, in the city's Notre Dame basilica was allegedly beheaded, according to Reuters.
The suspect, believed to be acting alone, was injured during his arrest and was taken to a local hospital, police said.
An investigation was launched into an attack by the French prosecution against terrorism. Pictures on French media showed the neighborhood locked and surrounded by police and emergency vehicles.
CHARLIE HEBDO DRAWING TO TURKISH LEADER ERDOGAN SPARKS FUROR
Mayor Christian Estrosi suggested that the attack Thursday morning appeared to be terror-related, although a motive is unclear at this time. Estrosi said the attacker shouted "Allahu akbar!"
; repeatedly as the police arrested him and that "the significance of his gesture left no doubt."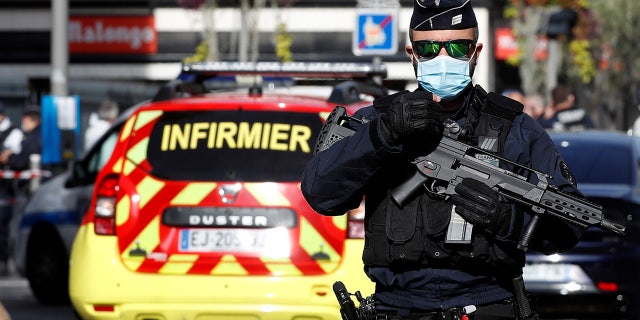 "Enough is enough," Estrosi told local reporters, according to Reuters. "It is time for France to free itself from the laws of peace to definitively eradicate Islamic fascism from our territory."
He added that two people were killed inside the church and a third person who escaped to a nearby bar later died.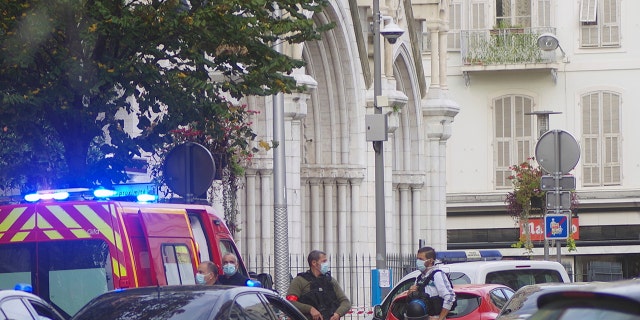 Thursday's incident marked the third attack in France in less than two months since a terrorist attack was opened in September related to the killings in January 2015 at the satirical newspaper Charlie Hebdo and a kosher supermarket.
The attack on the church also happened less than half a mile from the site in 2016, where another attacker plowed a truck into a Bastille Day crowd and killed dozens.
Thursday also marked the Prophet Muhammad's birthday this year.
This comes as France is currently under alert for Islamic extremist actions. It happened almost two weeks after a French middle school teacher, Samuel Paty, was beheaded by a man of Chechen origin near Paris.
The 18-year-old suspect, who was killed after failing to respond to requests to drop his weapon, had said he would punish Paty for showing students cartoons of the Prophet Mohammad in a civilian lesson on free speech, Reuters reported.
MUSLIMS CALL French BOYCOTT TO FRENCH CARICATORS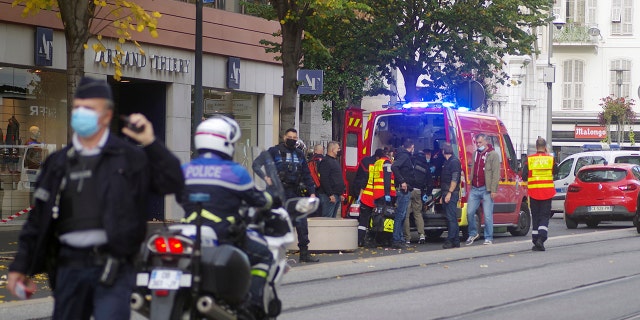 These caricatures were published by Charlie Hebdo and quoted by the men who shot the newspaper's editorial meeting in 2015.
In September, a man who had sought asylum in France attacked spectators outside Charlie Hebdo's former offices with a butcher knife.
The lower house of parliament suspended a debate on France's new virus restrictions and kept a momentary silence for the victims on Thursday. The Prime Minister hurried from the hall to a shelter monitoring the wake of the Nice attack. French President Emmanuel Macron was on his way to Nice later in the day.
About 154 miles away from Nice, French police on Thursday shot dead a man in Montfavet, near the town of Avignon in southern France, for allegedly threatening a passerby with a gun, Reuters reported, citing local media reports. According to the French radio station Europe 1, the man had shouted, "Allahu Akbar."
CLICK HERE FOR THE FOX NEWS APP
Leaders from across the Muslim world added their criticism of what they see as attacks on Islam in the West, while France promised not to return from the defense of free speech.
A Saudi man was also arrested Thursday in Jeddah for allegedly using a "sharp tool" to attack a guard at the French consulate, Reuters reported, citing Saudi state television.
The Kremlin reacted on Thursday to the series of beheadings in France, saying it was unacceptable to kill people but also wrong to offend the feelings of religious believers, according to Reuters.
The Associated Press contributed to this report
Source link