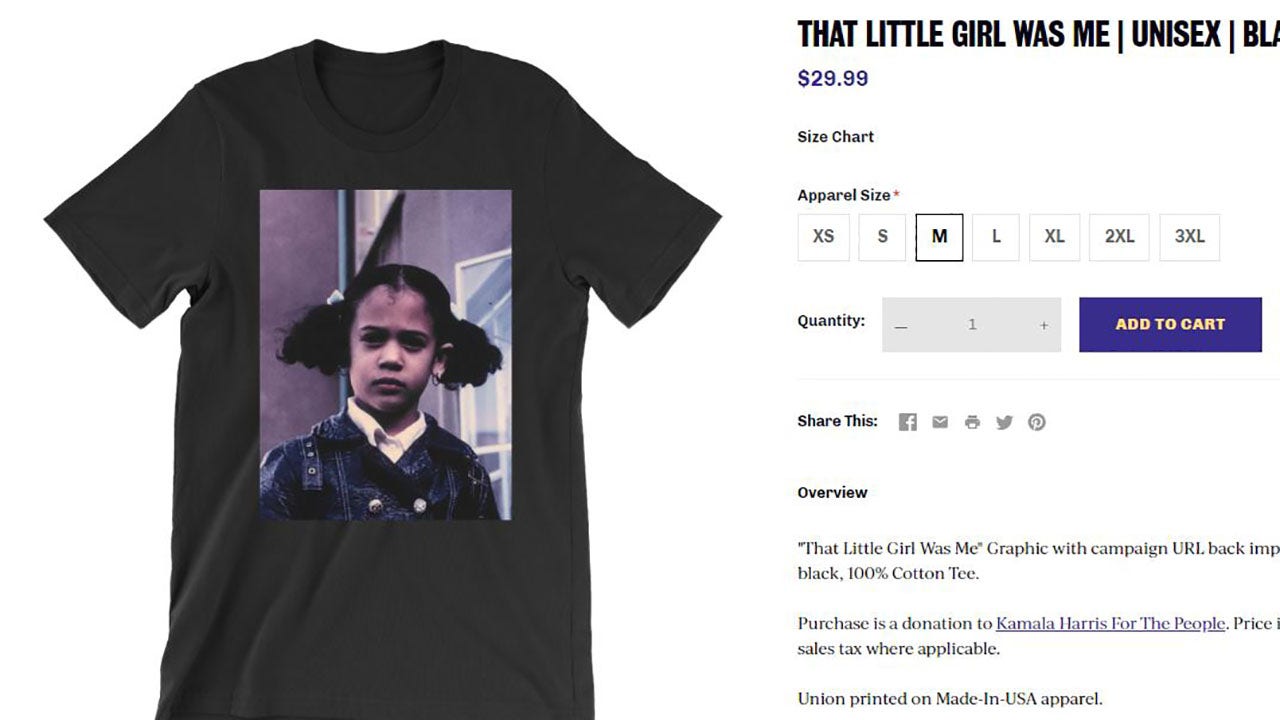 Kamala Harris' campaign capitalized on her viral debate moment with Joe Biden on Thursday night, making a "That little girl was me" T-shirt available through her campaign website.
At the Democratic debate in Miami, Harris attacked Biden's decades-ago work with segregationist senators, making the point staff by explaining was a member of only the second class of black children in California to be schooled in an effort to force desegregation.
"That little girl was me
[THEVIEW'PUMMELSBIDABOUTHISEXCHANGEWITHHARRIS:MAYBEHECOULDBEHERVP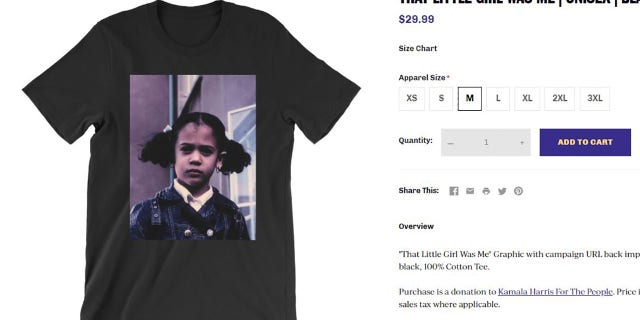 The moment has been listed as one of the standouts of the two nights of debates. Afterward, Harris tweeted a photo of herself as a little girl with a note saying, "There was a little girl in California who was bussed to school. That little girl was me. #DemDebate . "
By Friday morning, the photo of Harris as a young girl was emblazoned on a T-shirt, selling on her website for $ 30.
Some, though, viewed the monetization of the debate moment as crass.
"This just made me mad. Like I just wanted second guessing to vote for her after seeing this lol, "one Instagrammer wrote, according to Yahoo.
" It makes your sentiment seem orchestrated, "another said.
CLICK HERE TO GET THE FOX NEWS APP
"Kamala" (and probably many others) believed to be a beautiful emotional / off the cuff comment to Joe Biden so soon afterward makes your thoughtful words seem hollow and calculated. Please don´t give anyone reason to believe you´re disingenuous !! Please do better than this, "said another.
Still, some disagreed. One follower called the shirt "powerful," Yahoo reported.
Biden called Harris' attack on him a "mischaracterization" or where he stood on the issues.