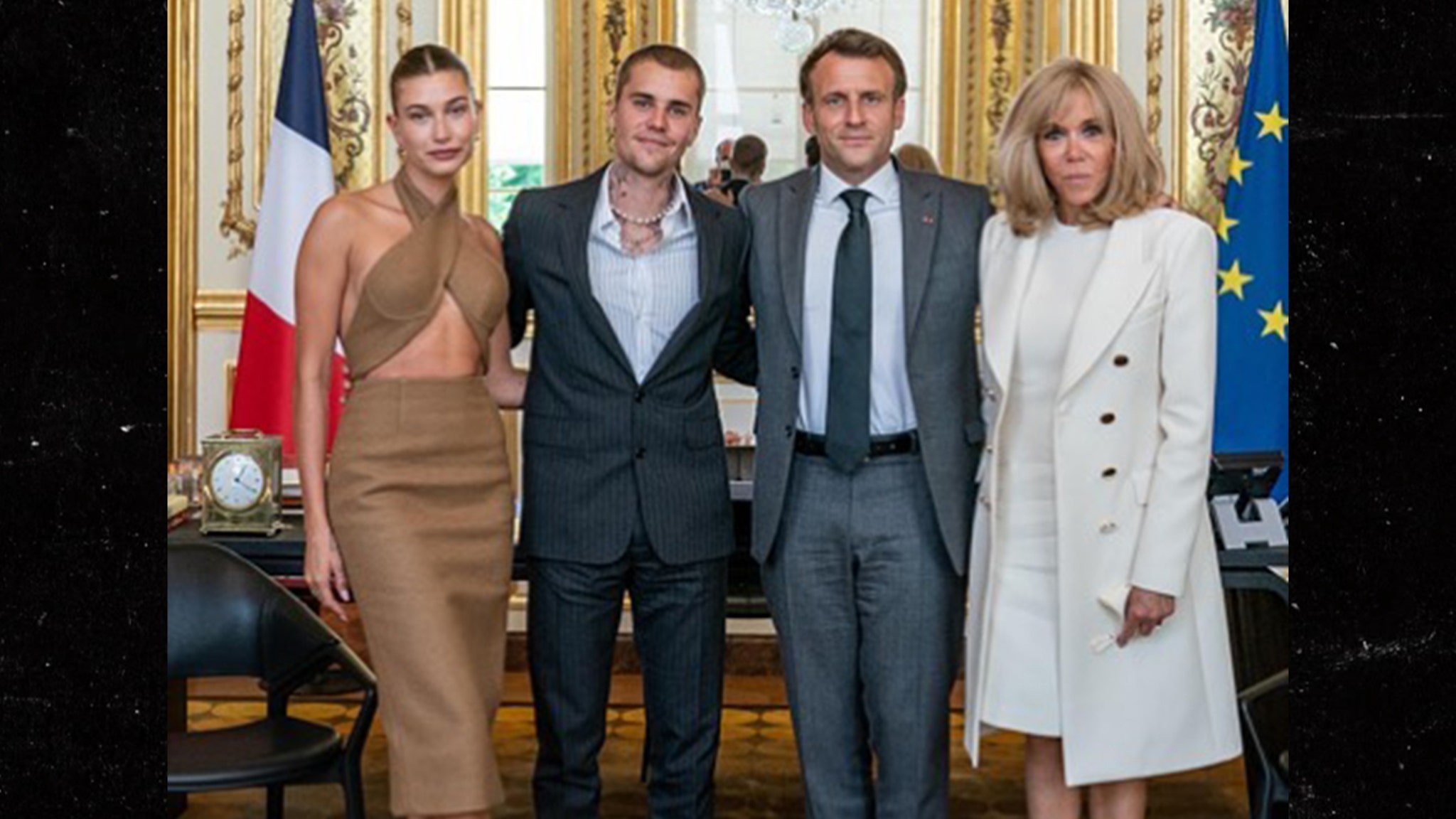 Justin and Hailey Bieber takes the sights of France … and they apparently also take high-level meetings with none other than the guy who runs zi freakin ̵

6;country.
Biebers take Paris to start their week – grab the grub, look good and dress for the nines for their outings, especially on this special occasion Monday … when they met with the French president Emmanuel Macronnot to mention his wife, Brigitte.
Check out this photo Justin just threw up on IG – it looks like he and the missus got a little meet-and-greet with Macron and co. in what appears to be his headquarters at the Élysée Palace … which is like France's version of the White House. Can you tell by the decor ???
BTW, we know what you're thinking … and no, this is not photoshopped or a weird cropping effect (though it does look a bit that way at the blurry look). Justin actually met Prez … when other shots of him and Hailey shook hands and took hugs.
What it was possibly talking about – yes, Monday marks World Music Day, an event founded in France in 1982. So there it is, and of course Bieber is Canadian … so maybe he's talking un peu de Francais (we do too) .
BTW, if they were actually lost on topics … Macron could easily have revolved around music and live concerts coming back. France started them right up again – something its leader has been at hand for last.