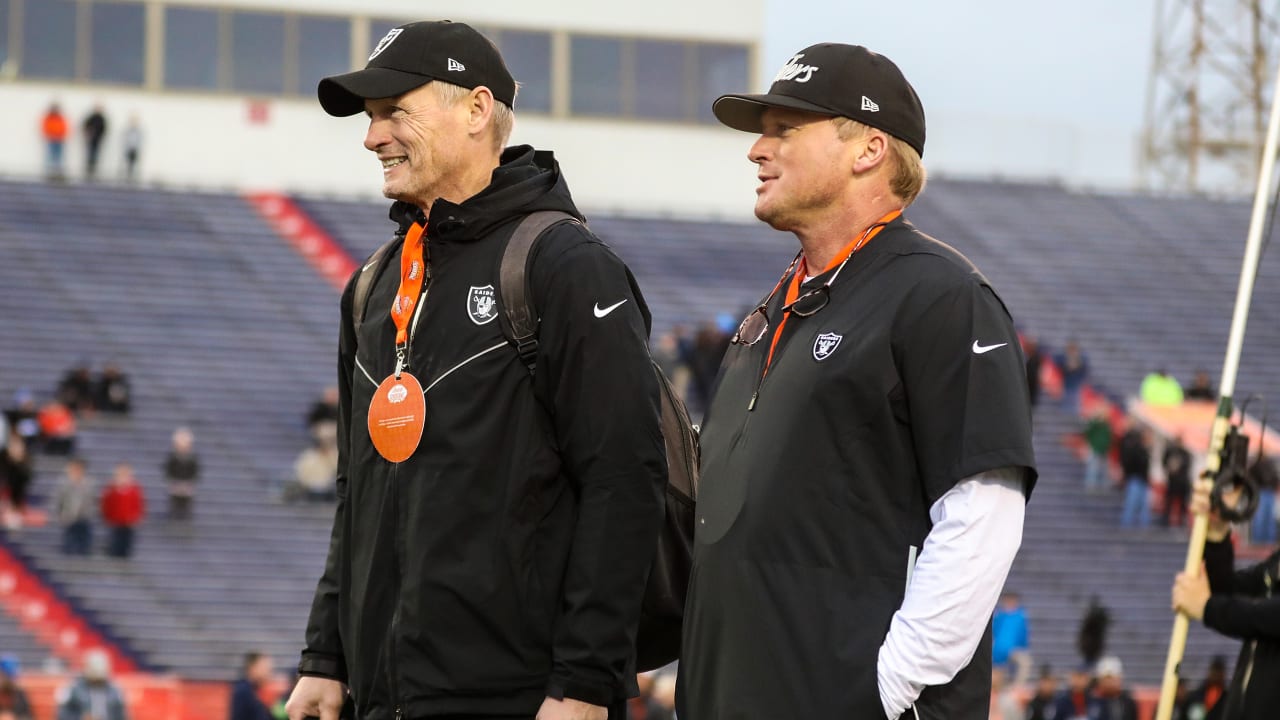 Oakland Raiders is just a few days away from traveling to Indianapolis until 2019 NFL Scouting Combine, and main consultant Jon Gruden is fired.
With three first round picks in 2019 NFL Draft, Silver and Black have great flexibility; about the Gruden and General Manager Mike Mayock decides to act up, down or stay to see, but Gruden took some time on Friday afternoon to talk about the free agency and the draft with J.T. The Brick on "The Game Plan" podcast on the Raiders Podcast Network.
"That's what we've been doing for the last 1
0 days," Gruden said as he was asked to prepare for a free office. "We have done nothing but studying free agents. Guys [whose] contracts are up, of course we are not seeking to add players at the end of their careers. We are looking for thriving young players, those guys do not normally come For free agency, the picks are slim for everyone, but there are a few diamonds in the rough, we want to see where the market goes, but you don't want to spend all your money that you have on a few free agents you want to try To keep some of this money available if a trade can evolve during the draft. "Gruden and Mayock have not worked together for more than a few months now, but the dynamics between the two should excite Raiders fans. Both are very incredible about their love for the game and are committed to building the team's roster in the right way.
When asked if the team would consider trading with one or more of its first round picks, the pot was not away from that opportunity.
"I think so," he said. "I think there are many opportunities for trades, and I think it's one of the things I'm thrilled about [with] Mike Mayock. What he brings to the table, he has good resources around the NFL. He has been in all buildings he is in first name, everyone knows Mike, and I think he's going to be on the phones quite a bit with the two picks you talked about. Who knows we can move up with number 4 The choice we can move back with that choice. We see how it all unfolds. "The draft is not for another two months, but the Gruden and Mayock are preparing for any situation and are considering all options.
Keep up to date with Raiders.com next week, as the Gruden and Mayock will have many more to share on Combine.
Source link