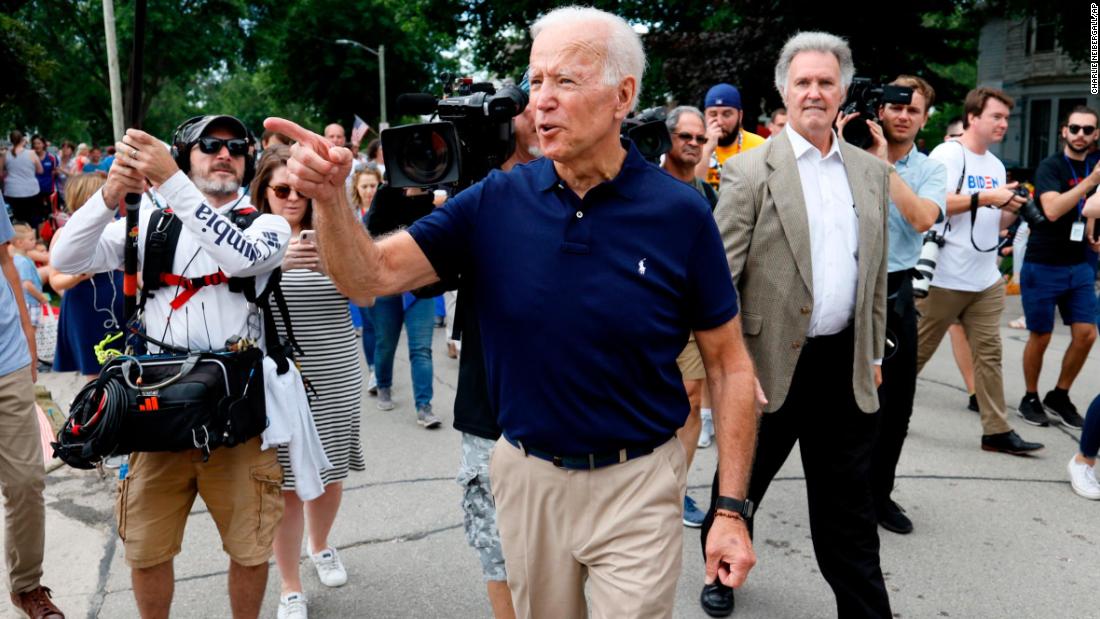 CNN exclusive: Chris Cuomo interviews Democratic front runner Joe Biden. The interview flies Friday at. 6 and 8:00 ET on "New Day."
"I wonder what will Donald Trump say tonight when he speaks to the nation at an event designed more to touch his ego than to celebrate American ideals?" Biden, who CNN's Chris Cuomo will sit down to an exclusive interview that smells Friday, said in a campaign conversation in Marshalltown, Iowa.
The candidate asked, "Will he talk to the example America should inspire the world? Will he offer a robust defense of the democratic values ​​that have always been our strength in times of crisis?"
"We all know the answer to it – Donald Trump is unable to celebrate what makes America good because he doesn't get it."
Trump's event in Washington, billed as a "Salute to America "has led to controversy for his plans to showcase US military equipment, including M1 Abram's thought and flight. CNN reported earlier this week that some military executives have concerns about the politicization of the event, despite Trump's insistence, the military was "thrilled" to attend.
Bids comments on Trump's event echo them from the second democratic presidential candidate Pete Buttigieg, who told CNN on Wednesday that the event only "makes America look smaller."
"We've been the kind of country that traditionally respects our military enough not to use them as props," said Mayor South Bend, Indiana.
While Biden has found an early success study of the rest of the crowded democratic field, recent attacks on his campaign have narrowed the gap between the former Vice President and his competitors.
"If we give Donald Trump eight years in the White House, he will forever and fundamentally change the character of this nation," Biden's comments said on Thursday. "We can't let that happen."
Source link