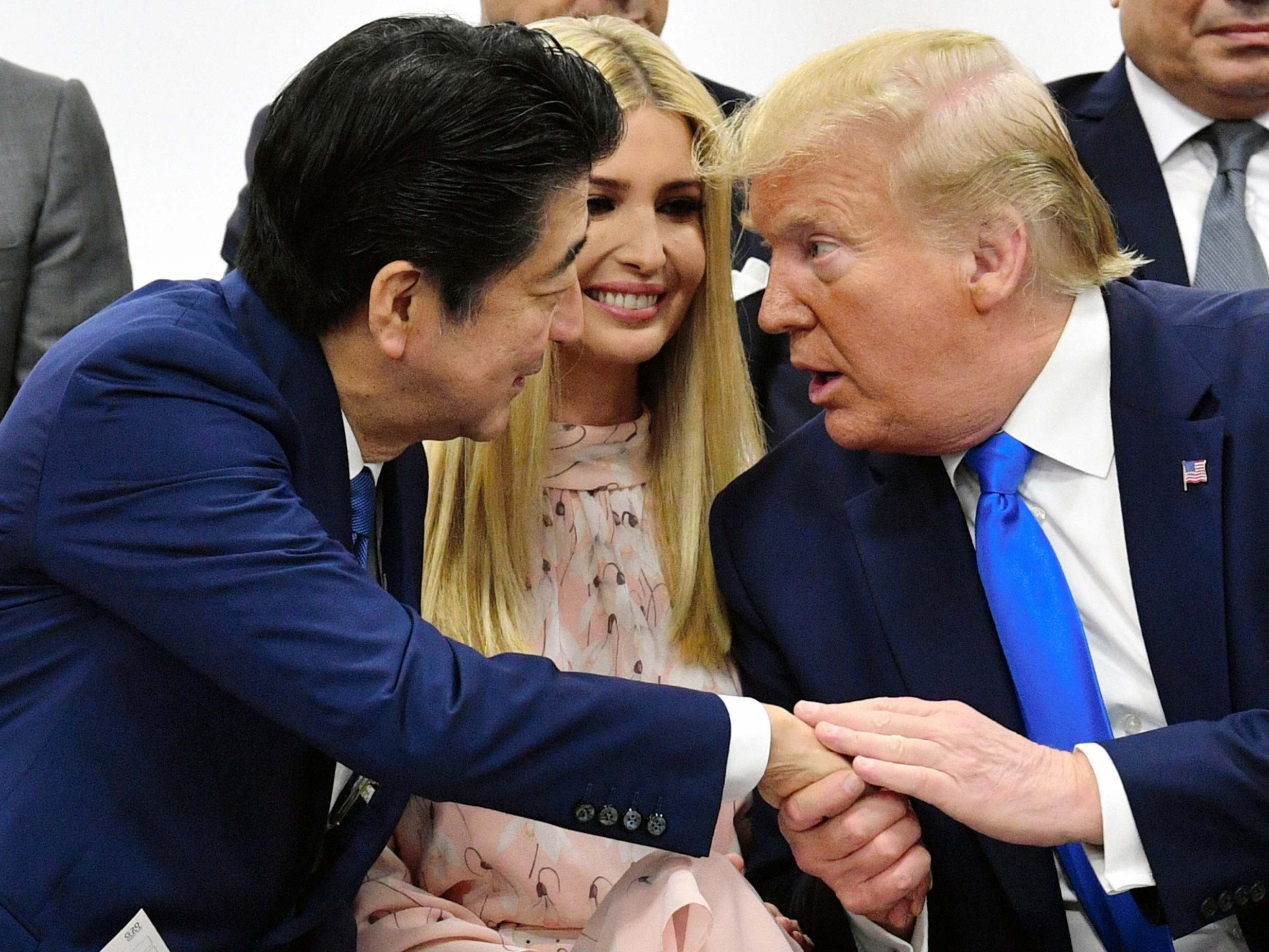 The Japanese prime minister has appeared to reveal a deep insight into Donald Trump's thinking – when he gave him a colorful chart as a simple visual representation of Japanese investment in the US.
It depicted a map of America, with arrows
The headline "Japan has five additional investments in just one month" was a big red letter with the words "five" and "just one month" both underlined and in capital letters – possibly designed to mirror Mr Trump's liberal use of capital letters in his tweets.
We'll tell you what's true. You can use your own view.
From
     1

5p
€ 0.18
$ 0.18
USD 0.27
    
Subscribe now