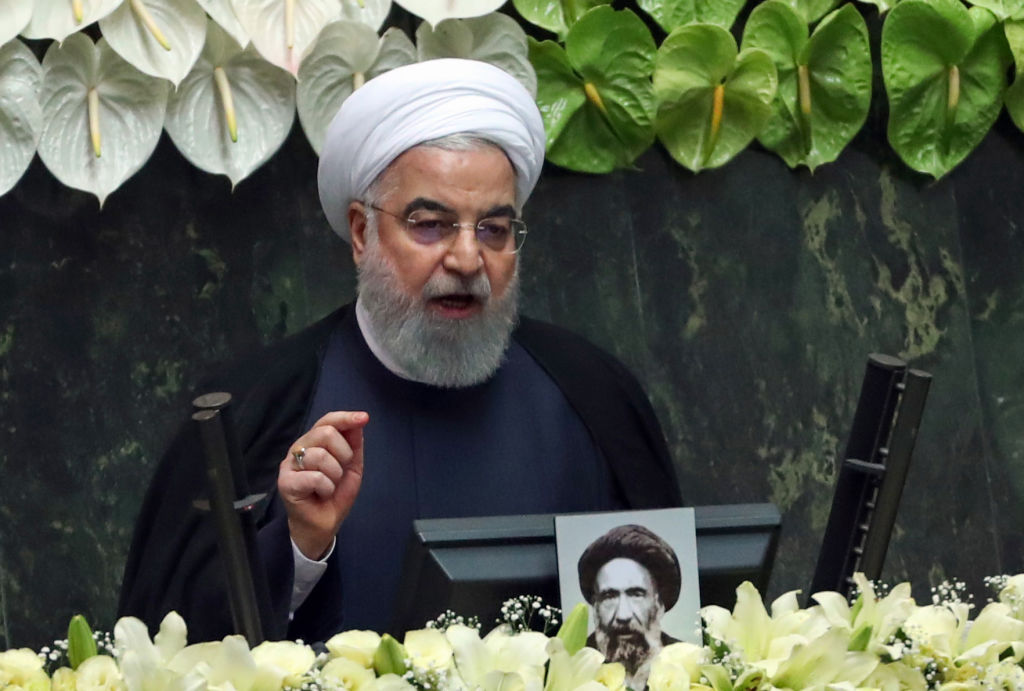 Iranian President Hassan Rouhani declared on Sunday that the United States had been defeated in its "economic war" against its country, saying sanctions were "on the verge of ending." Meanwhile, a top official from President Joe Biden's administration reiterated that there is still "no agreement" and that negotiations between the two countries are ongoing.
During his presidential campaign, Biden promised that he would work to bring the United States and Iran back to abide by the joint comprehensive action plan – commonly known as Iran's nuclear deal – which was approved under former Democratic President Barack Obama. Trump fought in 2016 against the international agreement and withdrew the United States from the treaty in 201
8 despite the strong objections of the European allies. Currently, Iranian and US officials are indirectly negotiating the future of the JCPOA in Vienna, Austria.
"With the enemy's defeat in the economic war and the sanctions closer to the brink of resignation given the recent [JCPOA] negotiations, there is hope that the country's economy will return to balance and prosperity in the years 2014 to 2017, "Rouhani said at a Sunday meeting, according to Iran's Tasnim News Agency.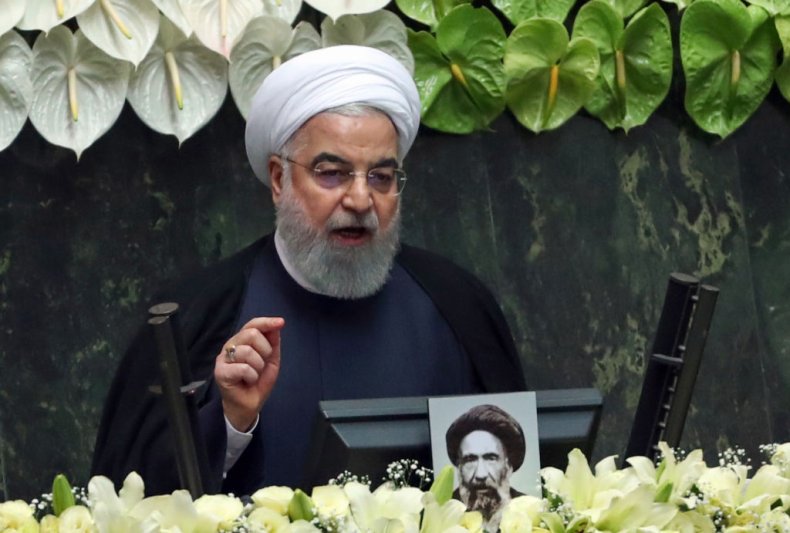 While the Iranian president suggested that his country was getting to the top in the ongoing negotiations, the Biden administration claimed that at present there is "no agreement".
"There is no agreement now," Biden's national security adviser Jake Sullivan told ABC News. This week.
"There is still a reasonable distance to travel to close the remaining gaps, and those gaps are over what sanctions the United States and other countries will roll back," Sullivan continued. "They are over what nuclear restrictions Iran will accept on its program to ensure they can never get a nuclear weapon."
The JCPOA, which was implemented in 2016, was initially approved by the Obama administration – while Biden was vice president – in coordination with the EU, Germany, the United Kingdom, France, China and Russia. The deal offered Iran international investment and sanctions in exchange for the Gulf nation, which is slowing down its nuclear program. Although the UN nuclear watchdog consistently confirmed that Iran remained in compliance with the treaty, Trump withdrew from the agreement in 2018 and reintroduced economic sanctions against the country.
Trump's hostility to the international agreement fueled the anger of European allies, who continued to see the JCPOA as the best way to prevent Iran from constructing a nuclear weapon. In an attempt to show good faith, Iran remained in line with the agreement for a year after the implementation of renewed US sanctions. The country then began steadily withdrawing from its commitments until early 2020, when it said it would no longer comply with the JCPOA's restrictions unless the United States returned to compliance.
Newsweek reached out to the State Department for comment but did not receive an immediate response.
Source link